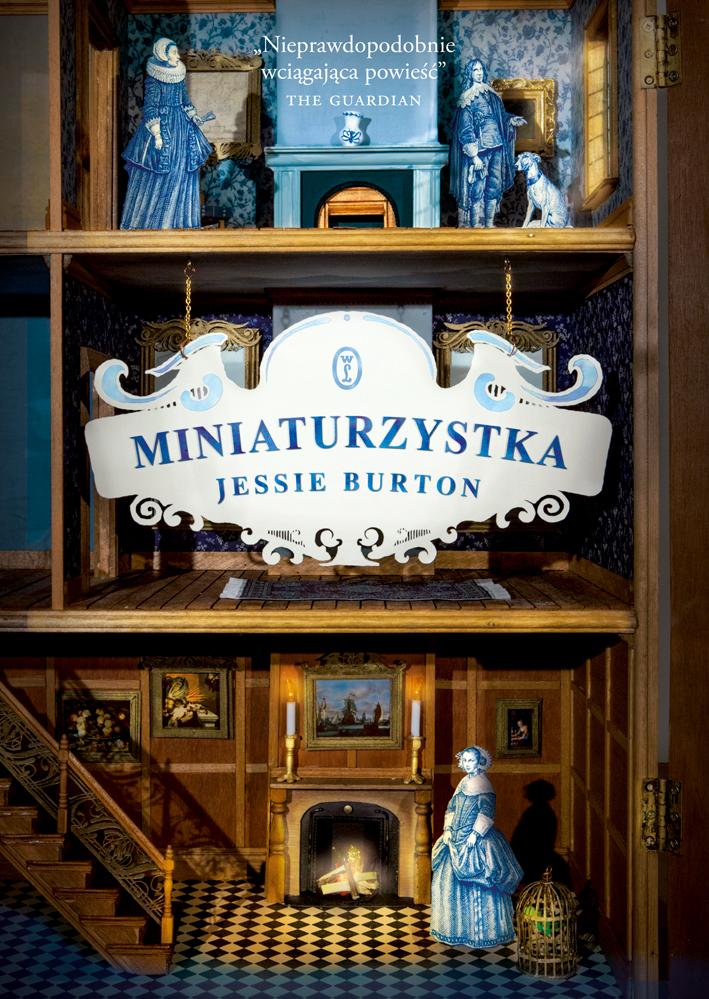 Almost every young girl dreams of a veil, a long gown, a prince on a white horse and The Most Important Day of her Life, followed by a long and happy life together. The times may be changing, but this idea remains invincible.

The main character of the book "The Miniaturist" by Jessie Burton, young Nella Oortman, stands on the doorstep of her new house one October evening in 17th century Amsterdam. She has a head full of dreams about a rich life with a husband – a peddler called Johannes Brandt. Instead of a loving, languishing husband on the doorstep, she is greeted by her curt, rugged sister-in-law and an exotic servant. The husband appears some time later, but he doesn't devote any time to his young wife. The next few days don't change the situation.

An extraordinary gift is appears as compensation for her husband's lack of attention: A miniature of the house, which to begin with is empty. In the course of time it fills up with elaborate figurines and objects made by a mysterious miniaturist. The replica of the house and its new parts enthral and frighten the young girl. It transpires that they are made so precisely it's as if somebody is watching Nelly's life closely. Through them the girl exposes the dark secrets of the house's residents. She believes they are the reason for the disturbing events which follow. In her head appear more and more nagging questions: How does the miniaturist know so much about her husband's family? Does the miniaturist control the future of the house's residents? And finally: Who is the talented artist?

The characters of the book wrestle with problems which were taboo in the 17th century: extramarital sex, homosexuality, racial discrimination and conjugal closeness. The woman in the book shows us a woman's station in a male-dominated world.

"The miniaturist" is an amazing book. The author sensitively and very consistently catches the readers' attention. Finely built tension, a raft of question marks and uncertainty are only some of the elements which make it impossible to put this book down. Its huge asset is the historical background, which draws us into the golden age of Amsterdam. Canals, merchant stores, wealthy homes and artisanal workshops are the details which paint a picture of a city reliant on overseas trade.

Only the ending of the book might disappoint. In my opinion, there isn't any ending. "The miniaturist" ends as if there is still one more riveting chapter to go. Or just maybe it is an open gate to the next volume?

I recommend it!