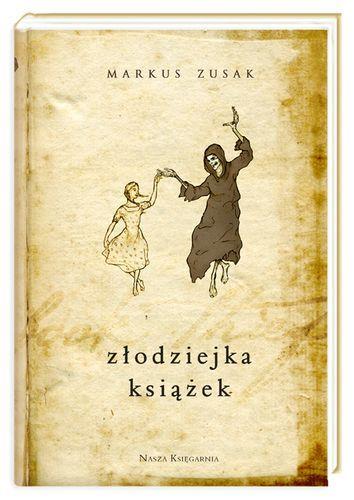 It is likely that everybody at some point in their lives, for sure before their high school exams, touched on the subject of war and concentration camp literature. These books were not easy. I do not know anybody who has read them without emotion and astonishment close to terror that human beings can do such terrible things to other people.
War lectures might be different. Some are deeply rooted in difficult history and are presented almost naturalistically. Others treat reality as a backdrop to fictional goings-on. I would place "The Book thief" by Markus Zusak somewhere in between. The book tells us about the Holocaust but relates these tragic times in a remarkable way, because the author gives the narration to ... Death.
The book starts in 1938 when the main character Liesel drives by train to Molching close to Munich where she will live with a foster family. This trip will leave a shadow on the child's delicate psyche. The girl lives in dangerous times marked with pain, separation and loss. Only books and friendly people make those times a little more colorful. Liesel's life is changed not only by books, which she steals almost habitually and perfectly, it is also changed by a young Jew called Maks, thanks to whom she learns she has a gift for changing thoughts and dreams into amazing words.
more

»