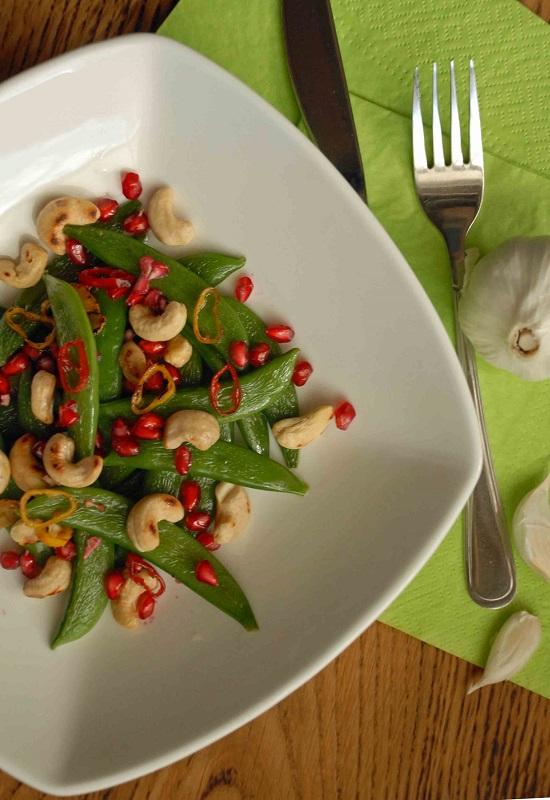 The snap pea looks inconspicuous, so it is often given a wide berth at the market. This is a mistake because it has a lot of interesting properties. It contains a lot of antioxidants which slow down the aging process. It contains lutein which has a positive affect on eyesight, and the B, A, E, K ascorbic acid and folic acid strengthen the body's resistance. The snap pea is also a rich source of potassium, iron, phosphorus, zinc, magnesium and calcium.

The snap pea is the only pea which you can eat raw in the pod. You can boil them in water, steam or fry them. To keep the beautiful green colour of the peas, add a bit of vinegar to the water.

Today I would like to share with you the recipe for a swift snack with fried snap peas. It looks wonderful and tastes even better. You must try it!

Ingredients:
2 fistfuls of snap peas
a clove of garlic
a chili pepper
half a pomegranate
a fistful of cashew nuts
1 tablespoon of olive oil
salt and pepper
more

»