Vacations on Sardinia were for us a completely lazy time, eating fresh treats that we bought from the stands of the local bazaar. Tomatoes, figs, peaches, cactus pears and primarily seafood – a big assortment. At the bazaar there was an old man who from a big bowl full of water sold clam cockles that had been caught early in the morning. As a bonus he gave everyone a bunch of parsley, probably from his own garden. His wife, next to him, sold fresh figs. Both of them explained to us in Italian what we could do with this food and how to prepare it, so it would be the best. They didn't acknowledge our "non capsico" and after two visits, they welcomed us as good friends. Today we have a commemorative dinner: tagliatelle with clam cockles in wine sauce. It's a delicious and easy dish – I recommend it!

Ingredients (for 4 people)
350g of tagliatelle
2-3 big fistfuls of fresh cockles
1 small leek
1 shallot
2-3 cloves of garlic
1 tablespoon of butter
350ml of dry white wine
100ml of sweet cream (optionally)
a bunch of parsley

Boil the tagliatelle al dente.
Add cold salty water to the cockles in a bowl and leave for 2 hours. Pour out the water and rinse the cockles. Take out all the open cockles. Tap each opened cockle on the kitchen worktop. If it doesn't close, bin it. Dice the shallot and garlic and slice the leek. Melt the butter in a pan and add the vegetables. Blanch them. Add the wine and boil. Add the cockles and cover the pan. Boil on a low heat for 3-4 minutes. Now bin all the closed cockles. Add the sweet cream (optional) and if necessary add salt and pepper to taste. Add the tagliatelle and stir. Sprinkle with some chopped parsley before serving. Serve at once.

Enjoy your meal!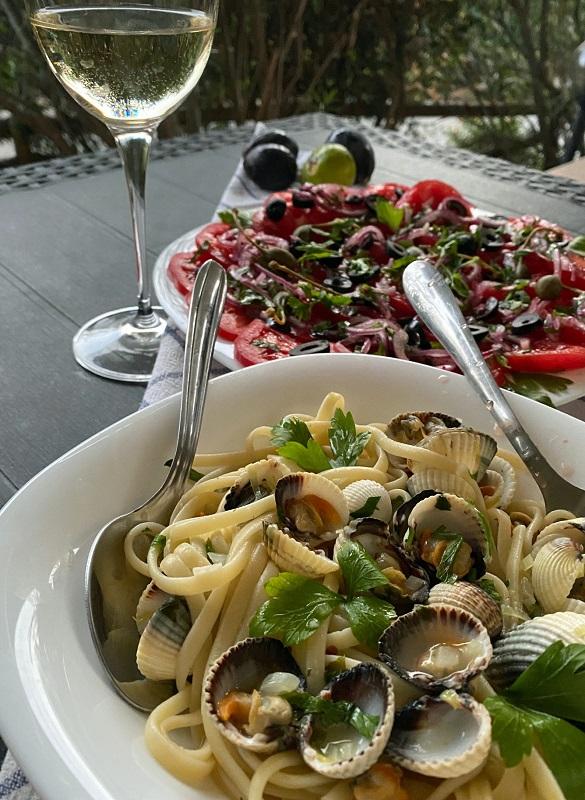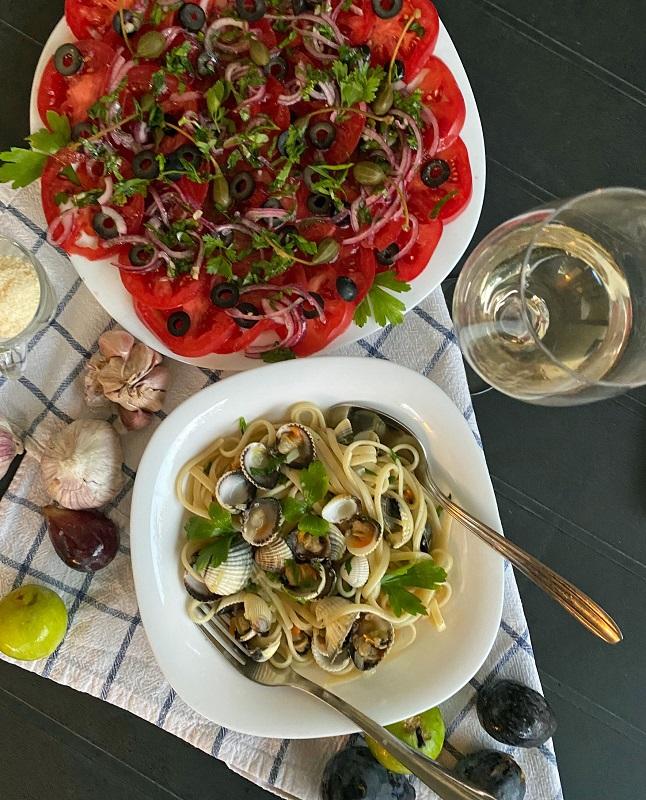 Try also:
Lemon-peppermint risotto with salmon
Seafood in the Spanish style
My daughter's favourite dish – pad thai with shrimps