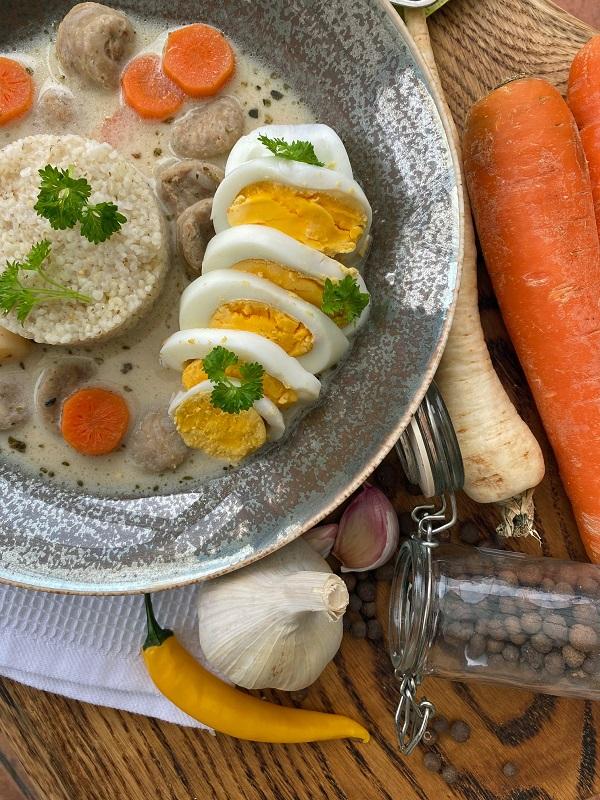 The Easter breakfast is probably the only breakfast which starts with soup. We impatiently wait for our red Easter borscht because this kind of soup I prepare only once a year. Maybe that's why it seems so remarkable? I serve it with sausages, eggs, horseradish and marjoram.

This year I decided to prepare white borscht. I served it a few days earlier to let my family judge and appreciate it and decide which kind of soup they want for Easter. The white borscht was excellent, but my red borscht is still much better, and traditionally I will prepare it for Easter. However, white borscht will stay on our menu.

Ingredients
sourdough
500 ml of cooked water
5 tablespoons of wheat flour
3 bay leaves
6 allspices
4 cloves of garlic
1 tablespoon of marjoram
Pour some water into a jar. Add the wheat flour, bay leaves, allspices, garlic and marjoram. Mix them in and cover with muslin. Leave in a dark place. Mix it once or twice a day. After 5 days your sourdough should be ready.
more

»