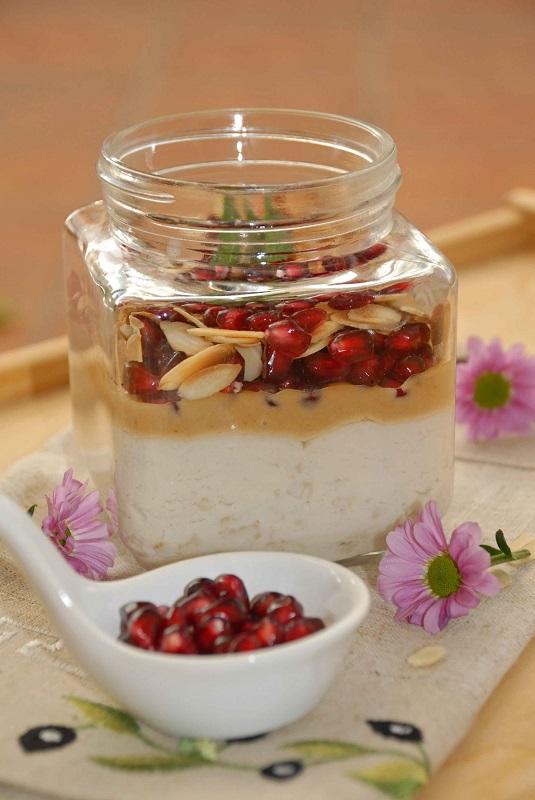 Sometimes when I like a dish I prepare it very often and alter the ingredients. In the past I have often eaten porridge for breakfast: with or without milk, with nuts, with fruit or with chocolate. Then I prepared breakfast with quinoa or many different kinds of groats. In between times I made pancakes, crepes and other goodies.

Today the taste came full circle, because I again prepared porridge. It was so yummy that I will make it once again. Coconut porridge with slightly salty nut cream was excellent with juicy pomegranate and crunchy almond flakes. In one word: heavenly. It is worth waking up for such a breakfast.
The inspiration for this dish comes from http://www.jadlonomia.com.

Ingredients
60g of rolled oats
2 tablespoons of maple syrup
125ml of water
200ml of coconut milk
3 big tablespoons of nut butter
3 tablespoons of warm water
a pinch of salt
half a pomegranate
4 tablespoons of almond flakes
more

»