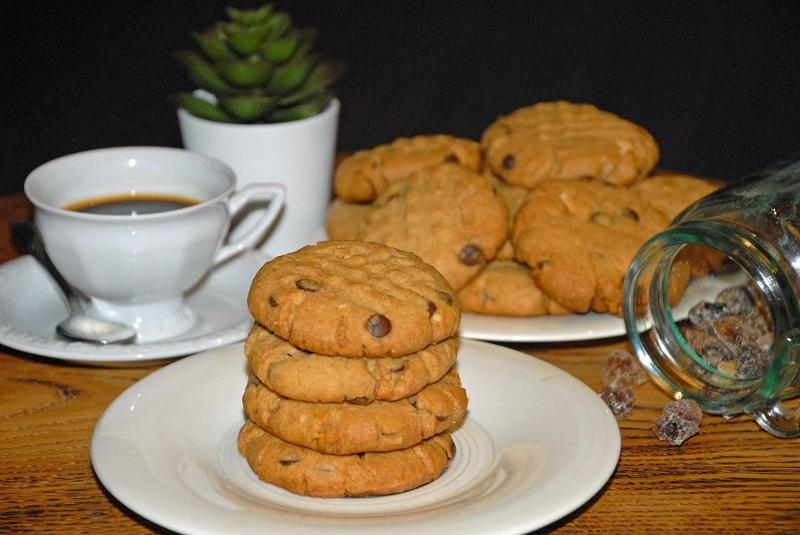 I try to prepare healthy packed lunches for my children. Among other things, every day I pack fruit and vegetables, nuts or dried fruit into the lunch box. Sometimes I want to surprise my children and add something sweet. Today I made crunchy cookies with peanut butter, which are excellent as a treat.

You can prepare the dough for the cookies the day before. Then you only need to shape the cookies and bake them. You can enrich the cookies with chopped nuts – peanuts or cashew nuts - and chocolate drops. You can bake them without these ingredients and with pleasure munch them while drinking hot cocoa.
The recipe comes from www.ilovebake.pl

Ingredients:
250g of peanut butter
200g of butter
2 eggs
1 teaspoon of vanilla essence
125g of brown sugar
375g of flour
1 teaspoon of baking powder
1/2 teaspoon of baking soda
a pinch of salt
chopped nuts
chocolate drops

Mix the butter for a while. Add the peanut butter, salt, eggs and sugar, stirring constantly. Add the flour, baking powder, baking soda and mix them in. Add the chopped nuts and chocolate drops and knead the dough. Leave the dough in the fridge for one hour.
Heat the oven up to 170C. Cover a baking sheet with baking paper.
Make balls with the dough and put them separately on the baking sheet. Flatten all the balls with a fork. Bake for 15-18 minutes.

Enjoy your meal!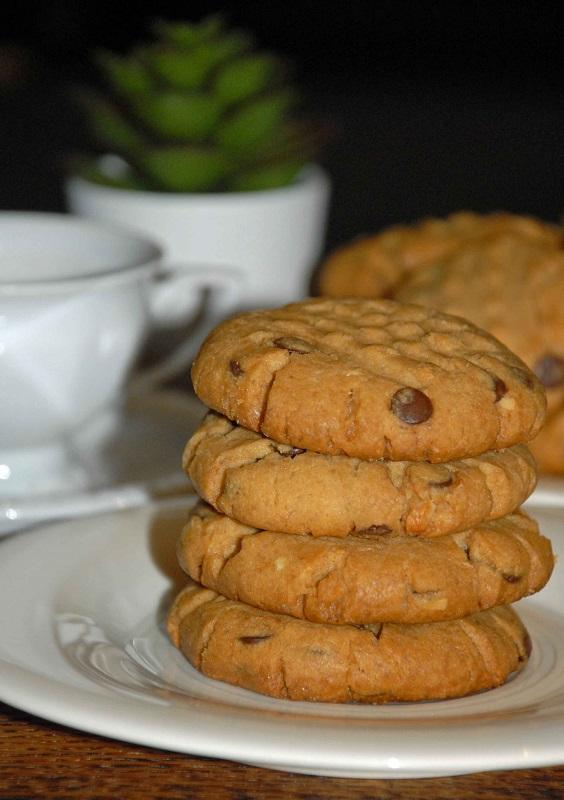 Try also:
Almond-cinnamon cookies
Rumpledoodles, i.e oat-caramel cookies
Chocolate-orange cookies