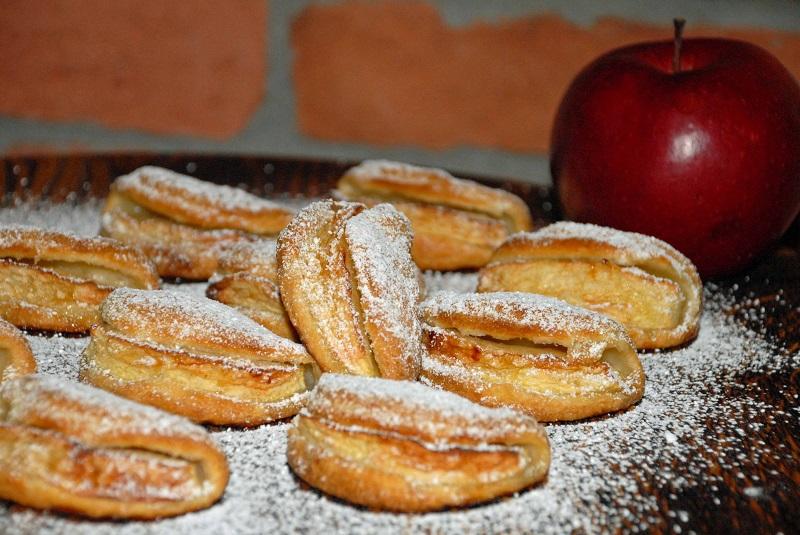 My mother always said that after Sunday dinner there should be dessert. And every Sunday in my home there really was something sweet. I also try to keep this tradition, all the more so because I have a couple of gourmands in my home.

Today I would like to share with all the busy mums and their little gourmands the recipe for some beautifully fragrant, swift cheese cookies with apple filling. Be careful! I warn you they are addictive

. Teenagers can prepare them on their own. The hot oven is the only difficulty. They can deal with everything else themselves.

Ingredients (for 15 cookies)
160g of flour
125g of cottage cheese
120g of butter
2 teaspoons of caster sugar
1 teaspoon of vanilla essence
half a teaspoon of baking powder
2 apples
caster sugar or icing for decoration
more

»