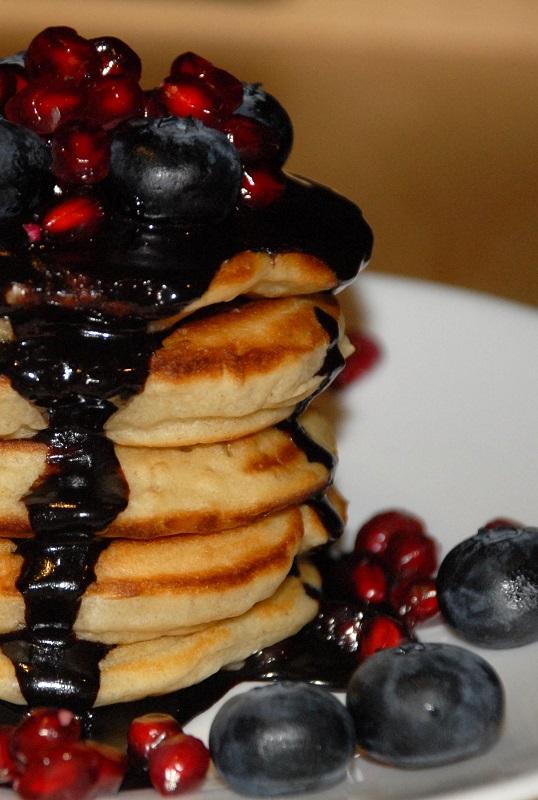 Sometimes everybody has an off day. Adults can find a way out of this situation, but when young people get back home chopfallen, it's Mum who has to help. On not too difficult days yummy dishes usually cheer my son up. In this situation I prepare creps, pancakes or doughnuts. With every pancake his face grows happier and happier, and the world turns out not to be as gloomy as he thought. Finally, after a calm talk he can again face reality.

Today I would like to share with you the recipe for pancakes which lift the mood. Served with thick chocolate sauce and juicy pomegranate, they are excellent even if you are in high spirits. Things could always be a little better.

Ingredients:
220ml of vegetable milk
200g of flour
1 teaspoon of caster sugar
1 teaspoon of vanilla sugar
1 teaspoon of baking powder
2 tablespoons of melted butter
1 teaspoon of orange essence
1 teaspoon of orange peel
chocolate icing, maple syrup or vanilla cream cheese
pomegranate

Mix the flour, caster sugar, vanilla sugar and baking powder in a bowl. Whisk the milk with the melted butter, orange essence and orange peel in a second bowl. Add the dry ingredients to the wet ones and whisk for a while. Fry the round pancakes in heated oil. Serve hot with icing and pieces of pomegranate.

Enjoy your meal!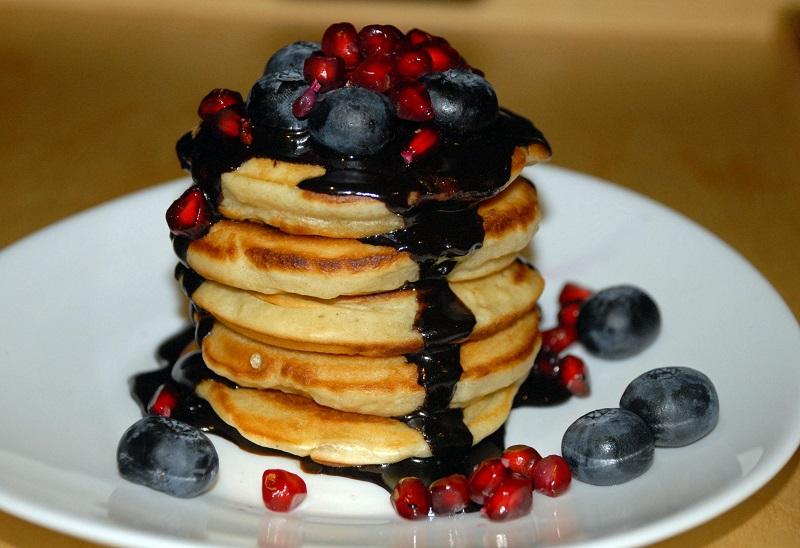 Try also
Fluffy pancakes.
Granary pancakes with bilberry mousse
Easy snack – courgette in pancake batter