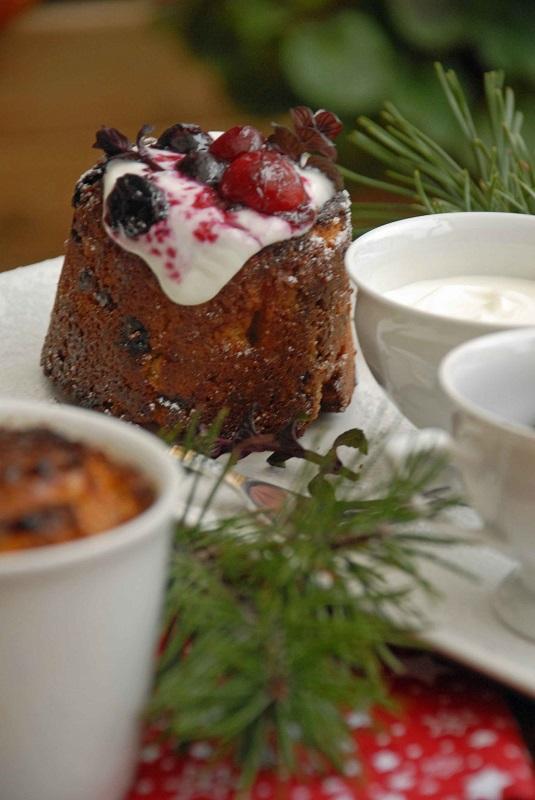 I know that in every home after Christmas there are leftovers. A beautiful yeast cake has a lot of fans when it is fresh. After a while, there are fewer and fewer fans, and in the end the cake is only good for those who even like it stale with butter and hot tea. I like this kind of cake, so in my home yeast cake never goes to waste.

Today I would like to share with you the recipe for how to use up Christmas yeast cake. Charlotte is a dessert which is a second life for yeasty cake. The dessert is fragrant, sweet, and crunchy on the outside, and deliciously soft and fruity inside.

The recipe comes from the magazine "Moje gotowanie" ("My cooking"). I changed only the fruit. Instead of apples and currants I added cranberries, blueberries and blackberries.

Ingredients (for 2 people)
6 slices of yeast cake
3 tablespoons of butter
100ml of milk
2 fistfuls of fresh cranberries
a fistful of blueberries
a fistful of blackberries
3 tablespoons of maple syrup
2 tablespoons of orange juice
a pinch of cinnamon
more

»