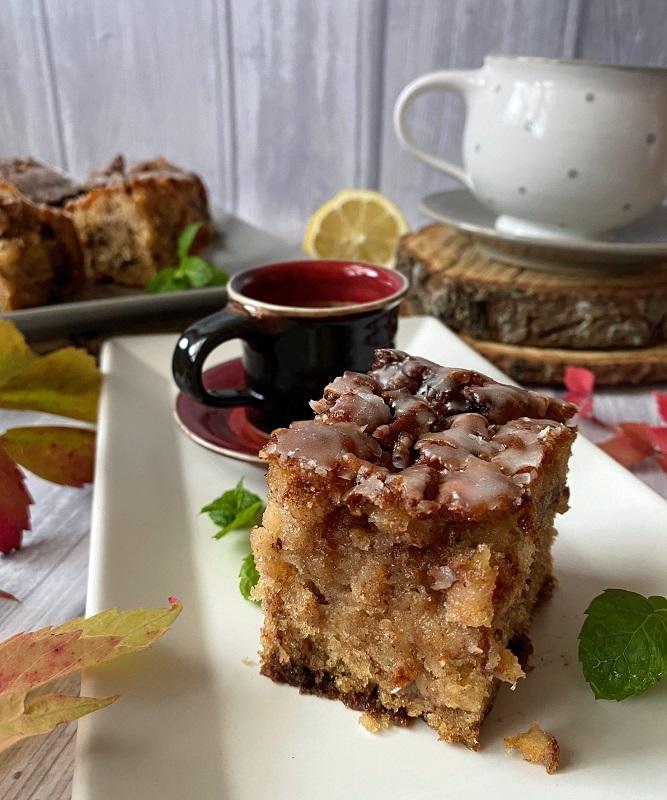 It won't be long until the rustling fall leaves turn into icy winter. Fall is my favourite season and maybe that's why I want to keep the warm fruity smell for as long as possible. I found a great way to do this, because it is also a very delicious way. I baked apple cinnamon bars, which smell like fall and taste warm and homely. I really recommend it to everyone, even those who don't like fall. This homemade cake is a delicious way to end Sunday dinner. The original recipe comes from Instagram #fitwafflekitchen.

Ingredients (20cm baking pan)
vanilla layer
2 eggs
300g of flour
2 teaspoons of baking powder
200g of sugar
300ml of milk
1 teaspoon of vanilla essence
100g of melted butter
cinnamon layer
100g of brown sugar
120g of melted butter
2 tablespoons of cinnamon
additionally
2 apples
2 tablespoons of sugar
1 teaspoon of cinnamon
icing
50ml of lemon juice
200g of caster sugar

Cover a baking pan with some baking paper. Heat the oven up to 160C (using a fan-oven).
Peel the apples and cube them. Mix the apples with the sugar and cinnamon. Set them aside.
Mix the butter with the cinnamon and brown sugar. Set it aside.
Mix all the ingredients of the vanilla layer. Add the apples and mix them again. Put the dough into the baking pan. Put the cinnamon layer on the top and spread it on the vanilla layer with a toothpick. Bake for 45 minutes. Make the icing: mix the lemon juice with the caster sugar. Cut the cake into squares and decorate with the lemon icing.

Enjoy your meal!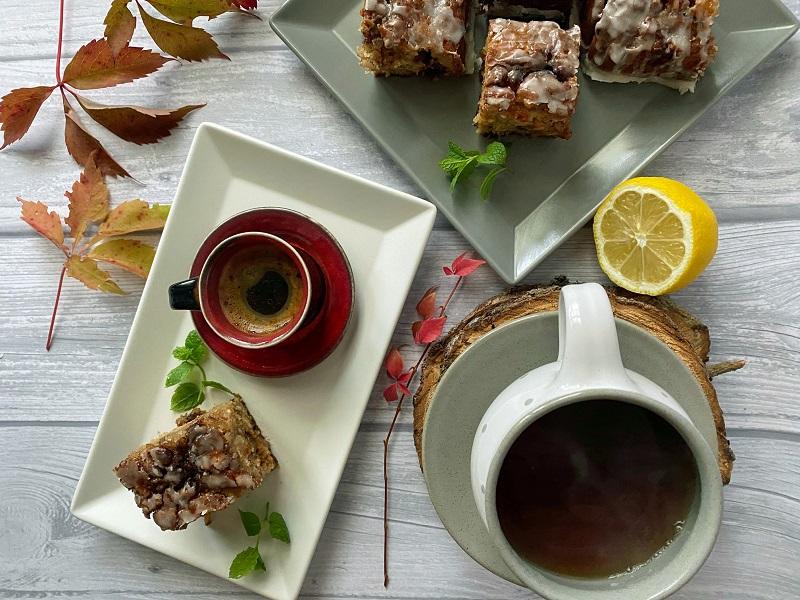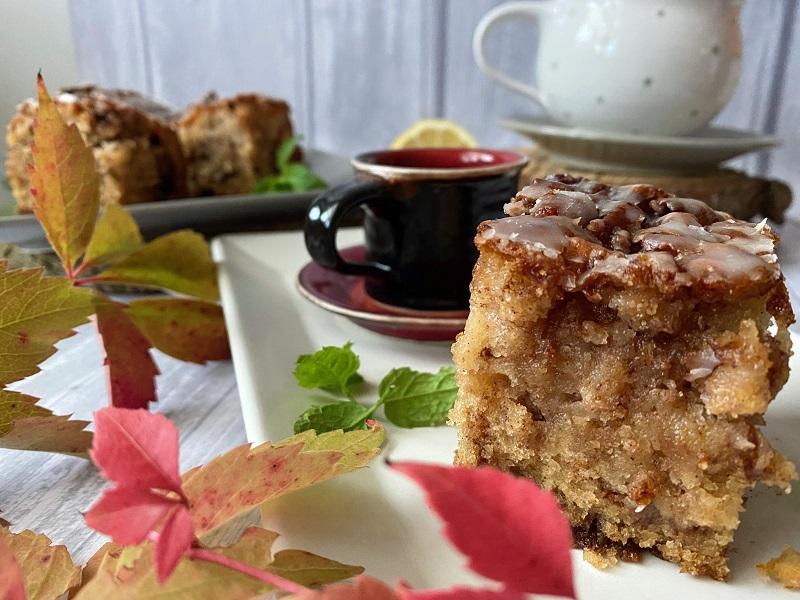 Try also:
Holidays are coming ... - fluffy cake with cranberries
Christmas gingerbread for busy people
Charlotte with cranberries and blueberries – second life of yeasty cake