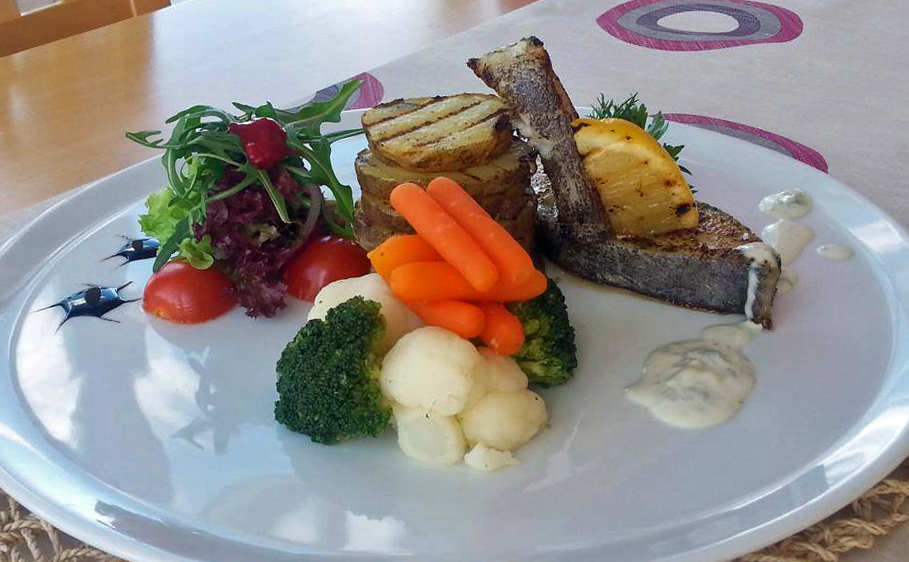 This year we spent our winter holiday in Tri-City. We lived within easy walking distance of "Monciak", i.e. the most popular street in Sopot, which is comparable to the well-known Krupówki in Zakopane. Thanks to that, the walk to the beautiful seaside and the pier lasted about 15 minutes. Everything would have been great but for an intrusive and mouthy lout who tried to ruin our holiday on the very first day. But that is a story for the another entry. We decided not to pay any attention to the boorishness, and slamming the door we started our stay in Sopot with a walk to the pier and beach. Strong frost, gathering dusk and a cold wind tried to cut our walk short, but we were tough and we hung in. Waves, rumbling wind and seagulls are the stuff of the Polish coast. In the summer we can add hot sand and a maze of windbreaks, but now, for obvious reasons, we didn't encounter this.
However, we are not made of steel, so we were absolutely freezing when we got down from the pier. Fortunately, we found a nice restaurant called Fish band. It was placed very attractively by the pier on the first floor in the left arcade. This entrance could be misleading. We saw a slightly subdued light and we thought that the restaurant was closed. We made our way inside where it was much better: light, tasteful, warm and above all - very tasty.
Though the menu predominately consisted of fish and seafood, in the restaurant you can also find a dish for people who don't like fish or can't eat them. We ordered fish soup - mild but with a strong fishy taste and a hint of horseradish.
more

»