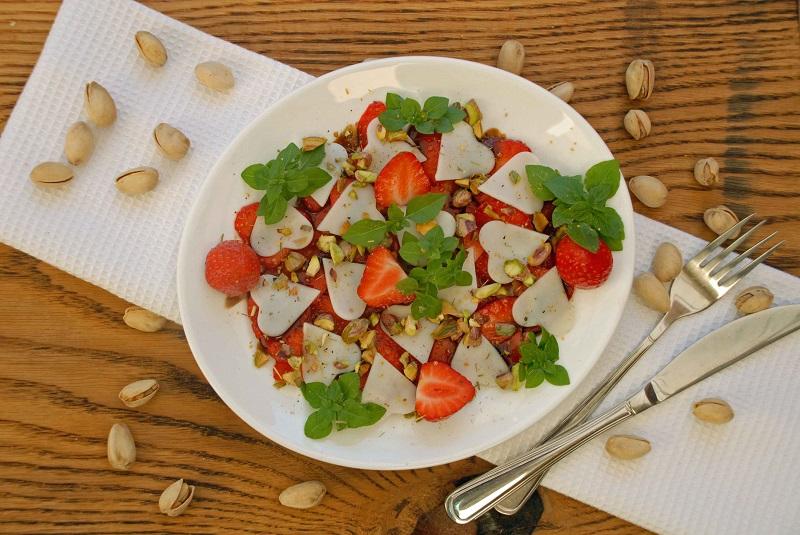 I heard a beautiful saying once: cooking is a way of showing love. Not without reason it is said that the way to a man's heart is through his stomach. It works also for women. A man in the kitchen is sexy, even if he makes a mess.

This year I have used strawberries for all kinds of dishes. I don't remember a year when I ate so many strawberries. When I'm fed up with them, I remind myself that I will have to wait until June next year for more fruit, and then I buy another basket.

Today I would like to share with you the recipe for easy starters which could be the beginning of a romantic evening. You need only strawberries, cheese (I used goat cheese, but blue cheese would be excellent), pistachios, balsamic vinegar and a few basil leaves.

Ingredients:
10 big strawberries
2 slices of goat cheese
2 tablespoons of balsamic
a fistful of pistachios
leaves of basil
salt and lemon pepper
more

»