I like to eat light vegetable soup in the summer. Not necessarily when the summer shows its cold face though. Vegetable soup is excellent also on a hot day. It is a swift dish and tastes great. In my home today for the main dish there was... more soup and everyone was happy. Fortunately, we like vegetables, and I will think about another idea for dinner... tomorrow. Maybe it will be colder.

Ingredients:
1 small green courgette
0.5kg of green beans
1 onion
6 cloves of garlic
2 stems of celery
2 tablespoons of butter
0.5l of vegetable stock
1 tin of coconut milk
3 tablespoons of chopped parsley
salt and pepper

Cut the green beans into 2-3-cm pieces and boil them al dente in salty water.
Dice the onion and garlic. Slice the celery. Melt the butter and fry the onion, garlic and celery in it. Add the vegetable stock and cut the courgette into thin strips. Boil for 10 minutes. Pour in the coconut milk, add the green beans and boil for 5-7 minutes. Spice it up with salt and pepper. Add the chopped parsley before serving.

Enjoy your meal!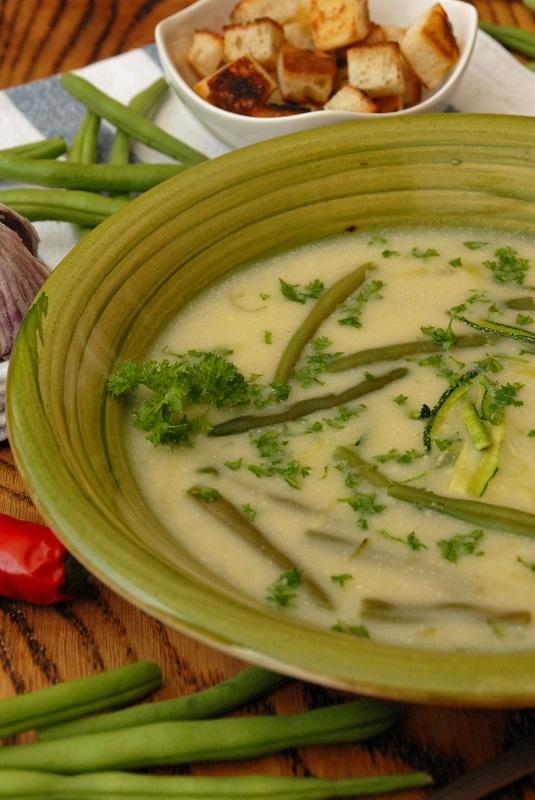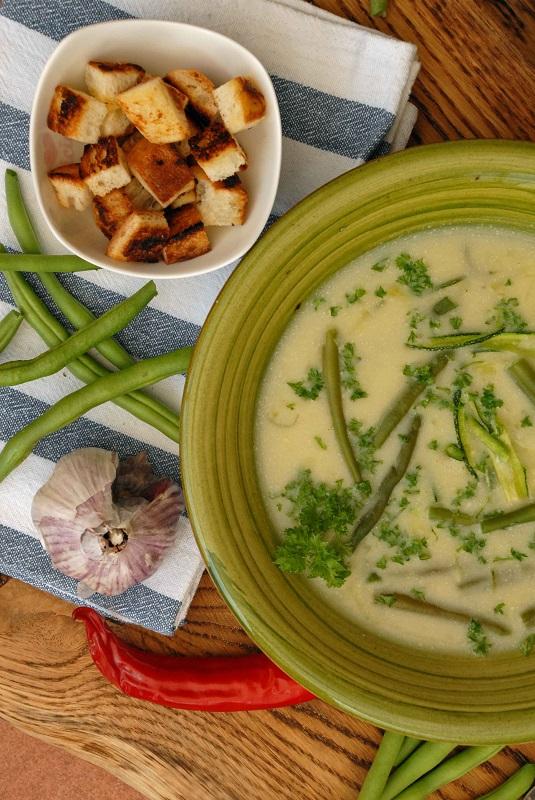 Try also:
Gazpacho – Spanish cold soup
Cold watermelon and strawberry soup with feta cheese
Summer vegetable soup with chickpeas