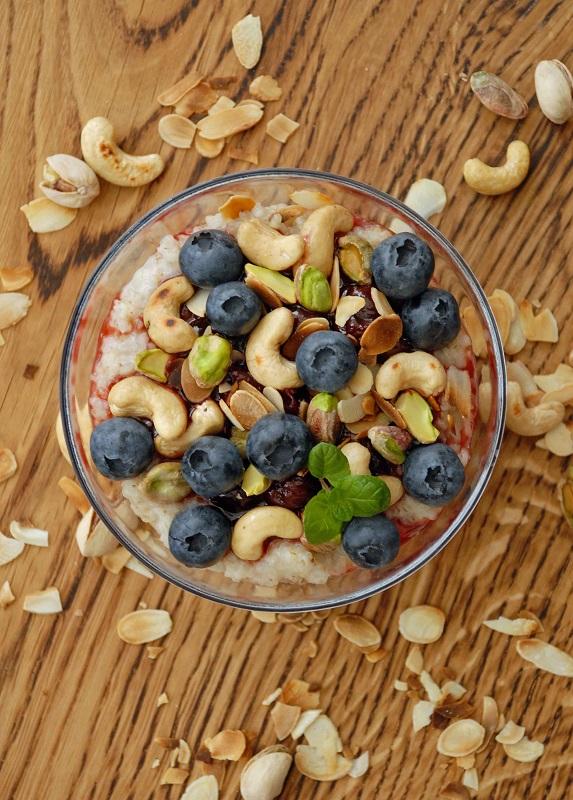 I have used many groats and flakes to prepare a healthy, rich breakfast. I have used traditional rolled oats, millet flakes, buckwheat flakes, unburned buckwheat groats, cuscus and quinoa.

Today I recommend using barley groats. Although I associate them with dinner and for example with beef stew and gherkins, it turns out that they taste great sweet with sour fruit preserve. I have eaten them already with cherries and blackcurrants. Both of them are excellent. I added also my favourite almond flakes, cashew nuts and slightly salty pistachios. Try for a change barley groats for breakfast. Maybe you will like it?

The inspiration for this breakfast comes from www.naszakasza.pl.

Ingredients (for 4 people)
100g of barley groats
300ml of almond milk
a pinch of salt
150g of frozen or fresh cherries or blackcurrants
the peel and juice of half an orange
2 tablespoons of maple syrup
almond flakes, cashew nuts, pistachios
more

»