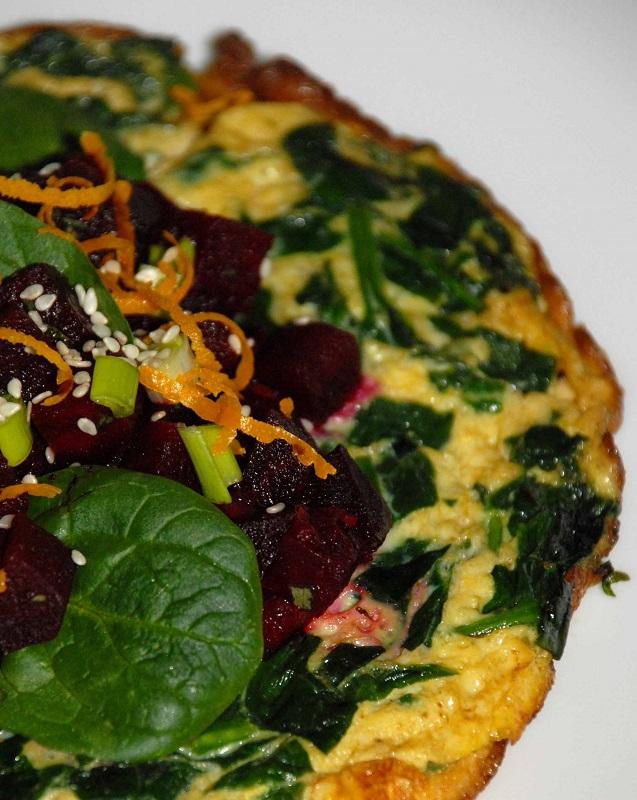 The appearance of a dish is just as important as its flavour and fragrance. A contrasting mixture of beautiful colours, interestingly arranged ingredients and an aroma wafting over the plate further stimulate the appetite. Every housewife and mum knows that the arrangement of ingredients on the plate can tempt a fussy little eater to eat the first bite and then maybe he won't notice that he has eaten everything. It is for this reason that we arrange bits of fruit like they're flowers, pretend vegetables are train wagons and draw smiling faces with ketchup on sandwiches.

And we adults also more willingly reach for a beautifully served dish than for a formless and drab meal. Of course, we don't have enough time every day to prepare a masterwork on the plate, but tomato with basil leaves, scrambled eggs with chives or cottage cheese and radishes always look more inviting than without these additions.

Today I would like to share with you the recipe for a dish which tastes great and looks equally beautiful. A yellow omelette with juicy green spinach and fiery beetroots is irresistible. I like such combinations. And you?

Ingredients:
omelette
3 eggs
A fistful of spinach
100ml of milk
1 tablespoon of butter
salt and pepper
more

»