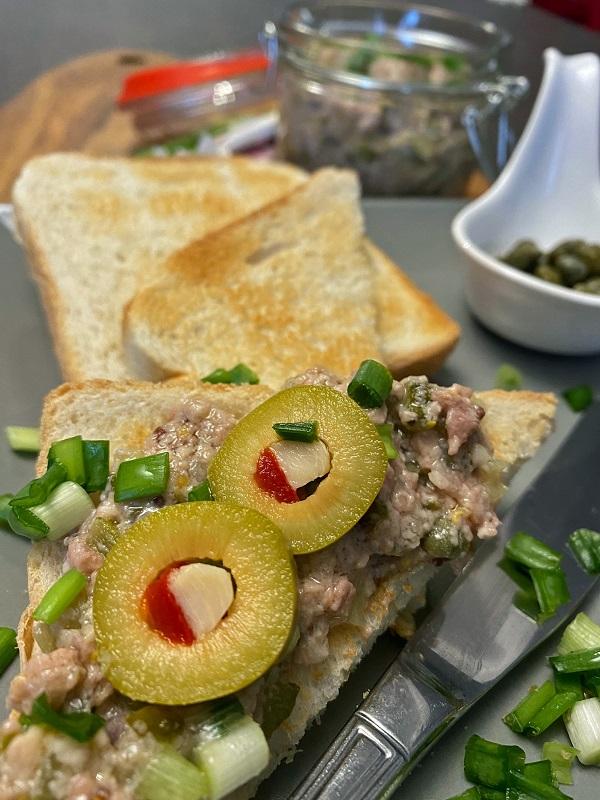 Do you sometimes open your fridge and close it, because there is nothing interesting for you inside? The fridge is full of delicious food, but there isn't anything special. In this case I take a bottle of water or I think. It usually ends with tomatoes with mozzarella and basil, because I always have the ingredients for it, or another salad where you just "throw in everything you have" 

This time I didn't do a mozzarella or other salad, but a delicious, subtle paste with cod liver. This delicious, subtle treat is known for its wealth of fatty acids like Omega 3, which is essential for the proper functioning of the brain, and vitamins A and D that you rarely find so much of in other products. You can put it on bread or add things directly after taking it out of the can and straining it. I added chives, capers and dill pickle, but you can make your own paste with cod liver. My paste with cod liver only had to be mixed up with a fork, but if you like it smooth, use a blender.

Ingredients
2 tins of cod liver
2 stalks of spring onion
2 tablespoons of capers
1 dill pickle
1 teaspoon of French mustard
salt and pepper

Drain the cod liver with the oil. Chop the spring onion and capers. Dice the dill pickle. Crush the cod liver with a fork. Add the dill pickle, capers, spring onion and mustard. Spice it up with salt and pepper and mix them in. Leave in the fridge for an hour. Serve with fresh bread.

Enjoy your meal!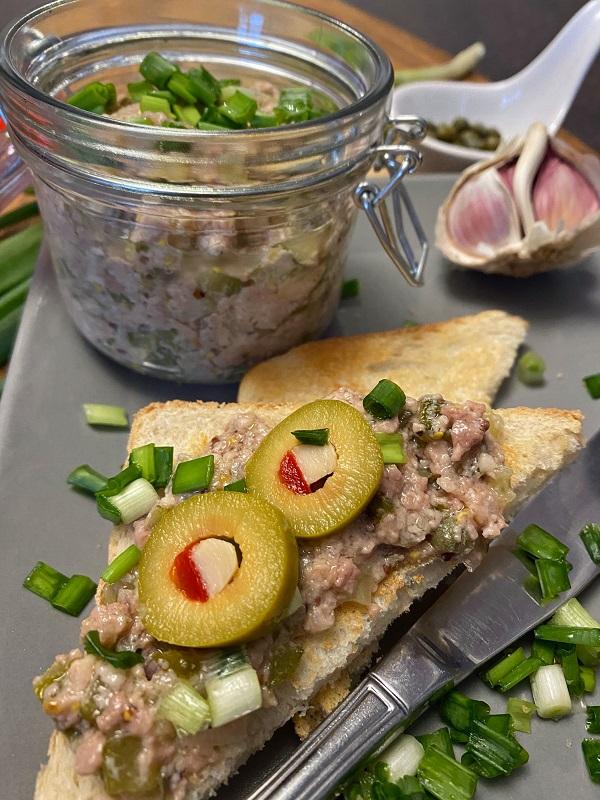 Try also:
Something for bread, i.e. paste with sunflower seeds
Two types of "hummus"
Something for bread, i.e pastes with smoked mackerel.