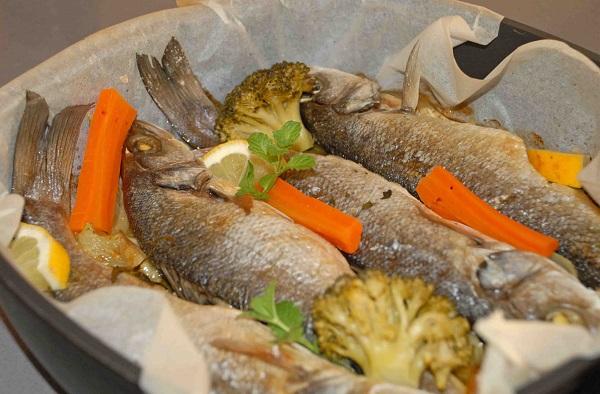 What do you associate with holidays at the seaside? For me, apart from the beach, waves and sun, I think of fish – fried, grilled, smoked and the freshest you can imagine. Small fish, fresh from the cutter, baked on a griddle and crunchy as crisps, is the most pleasant snack on the boardwalk.

Recently, I was pleasantly surprised by the fish selection in one of my favourite markets. It appears that I can buy fish which we know from holiday dinners by the Adriatic Sea. Sea bass, also known as bar or moron, is a sea fish living in the Mediterranean, North sea and Black Sea. It is bred due to its exceptional palatability in Greece, Italy, Turkey, Spain and Croatia.

I recommend it baked or grilled with herbs and citrus fruits, though its gentle white meat doesn't need too many ingredients.

Ingredients:
4 sea bass
6 cloves of garlic
4 spring onions
100g of butter
2 tablespoons of olive oil
8 tablespoons of fresh minced herbs: coriander, dill, basil
3 sprigs of rosemary
more

»