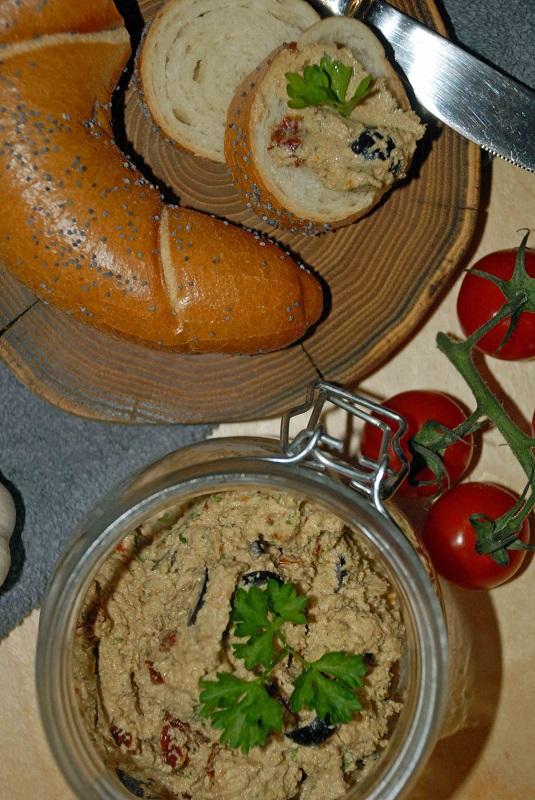 I recently dusted off my old recipes for pastes, humus and other nice additions for bread. Today I recommend a paste with sunflower seeds with some dried tomatoes and black olives. It was yummy, and it was a great change for my sandwiches. My husband spiced it up with horseradish, and my children prefer the paste without dried tomatoes, because they just don't like them

.

Ingredients
100g of sunflower seeds
4 dried tomatoes
6-8 black olives
1 clove of garlic
1-2 tablespoons of lemon juice
salt and pepper

Soak the sunflower seeds in cold water and leave for a couple of hours. Drain them and blend thoroughly with two dried tomatoes, garlic and lemon juice. Add a bit of water and blend again until the paste has the right consistency. If it is still too thick, add more water. Dice the rest of the dried tomatoes and black olives. Add them to the paste, spice it up with salt and pepper and mix them in. Serve with parsley and fresh bread.

Enjoy your meal!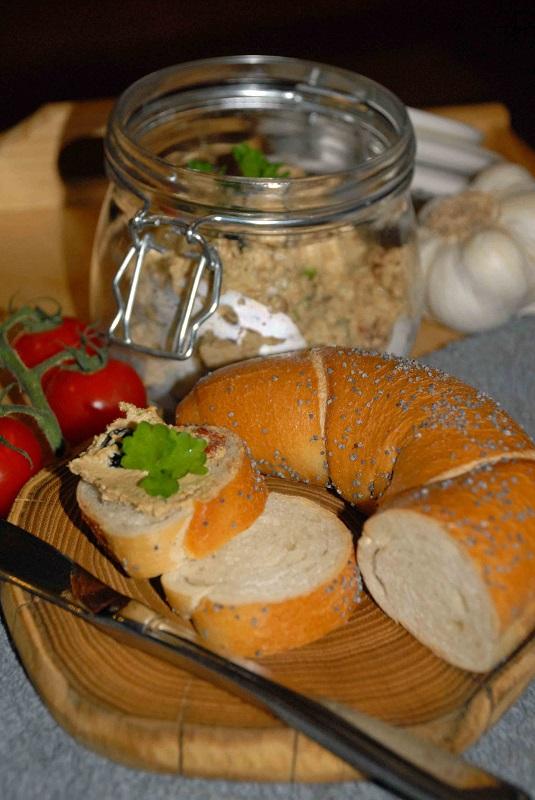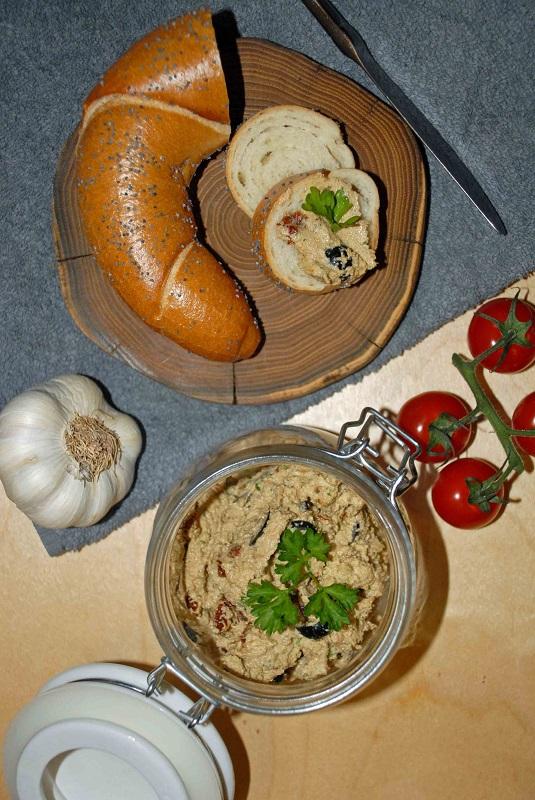 Try also:
Olive sandwiches for lunch
Perfect meal for breakfast – labneh cheese with dried tomatoes and wild garlic
Something for bread, i.e pastes with smoked mackerel.