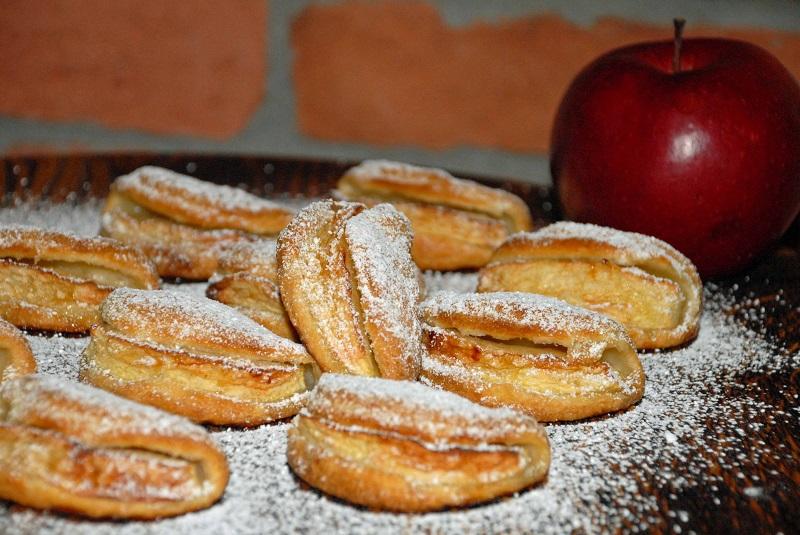 My mother always said that after Sunday dinner there should be dessert. And every Sunday in my home there really was something sweet. I also try to keep this tradition, all the more so because I have a couple of gourmands in my home.

Today I would like to share with all the busy mums and their little gourmands the recipe for some beautifully fragrant, swift cheese cookies with apple filling. Be careful! I warn you they are addictive

. Teenagers can prepare them on their own. The hot oven is the only difficulty. They can deal with everything else themselves.

Ingredients (for 15 cookies)
160g of flour
125g of cottage cheese
120g of butter
2 teaspoons of caster sugar
1 teaspoon of vanilla essence
half a teaspoon of baking powder
2 apples
caster sugar or icing for decoration

Mix the cold, chopped butter with flour. Add the cottage cheese, caster sugar, vanilla essence, baking powder and make a smooth dough. Cover with plastic wrap and leave in the fridge for an hour.
Heat the oven up to 190C. Cover a baking sheet with some baking paper.
Wash the apples and cut them into eight pieces. If the apples are big, the pieces can be smaller. Roll out the chilled dough. Cut rings from the dough with a glass. Put the apple pieces onto the rings and fold them up, just as you would with dumplings, but don't stick the edges together. Put them on the baking paper. Bake for 15 minutes. Sprinkle with caster sugar or icing before serving.

Enjoy your meal!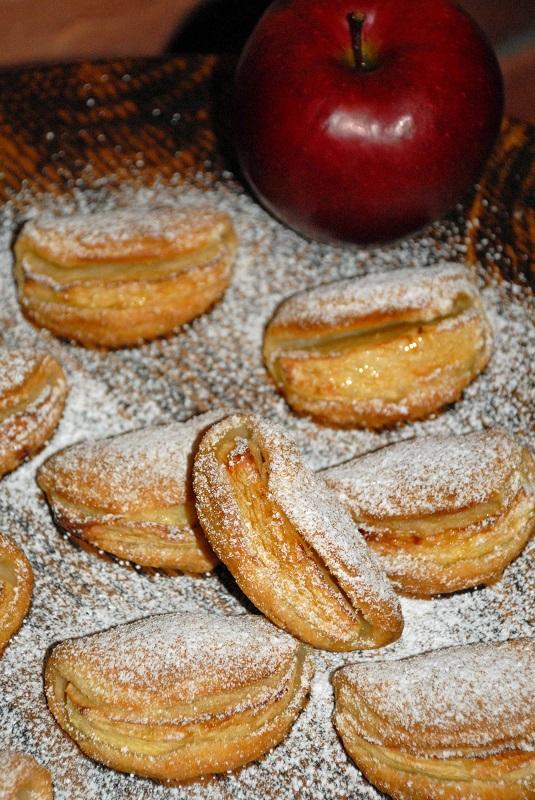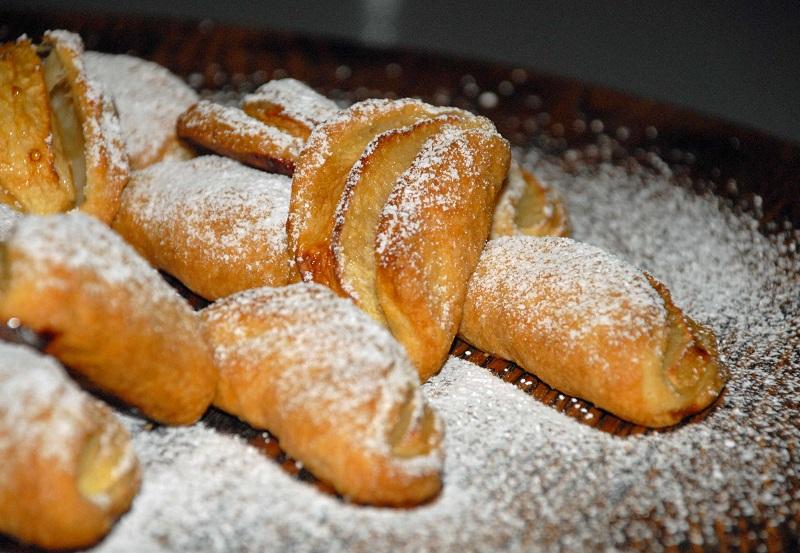 Try also:
Plum scones
Rumpledoodles, i.e. oat-caramel cookies
Sweet bunch of flowers