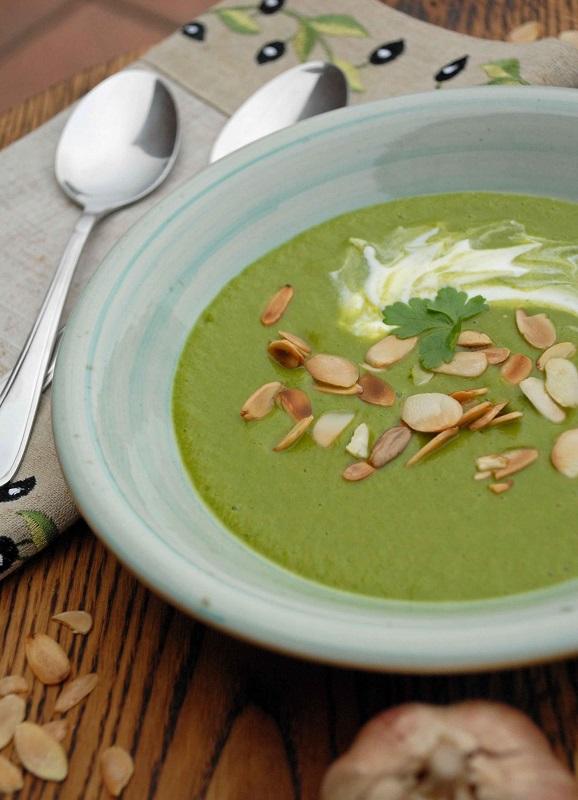 Green soups, salads or crepes are associated with the spring. I don't like long and depressing November, when more often it is raining and outside eddy by turns the fog and awful smog. The classic quote is: "too bad, we have such a climate". So, to cope with the autumn sombreness, I prepared a soup with peas and kale that was green like a spring meadow.

My children like pea soup. Usually, I prepare it not too thick and serve with rice, groats or noodles. This time I prepared a creamy soup with roast almond flakes. This soup allowed me to smuggle kale into the meal. My children don't like it, except for crisps with a bit of salt and sesame seeds.

Ingredients:
500g of peas
2 fistfuls of kale
2 cloves of garlic
a piece of leek
1 tablespoon of butter
1l of vegetable stock
salt and pepper
almond flakes
natural yoghurt

Slice the leek and garlic. Fry them in butter. Add the peas and fry for a while. Pour in the vegetable stock and boil for 15 minutes. Wash the kale, remove the hard stems and cut into smaller pieces. Put the kale into a sieve and slowly pour in hot water. Add the kale to the soup and blend it thoroughly. Serve hot with a bit of natural yoghurt and the roasted almond flakes.

Enjoy your meal!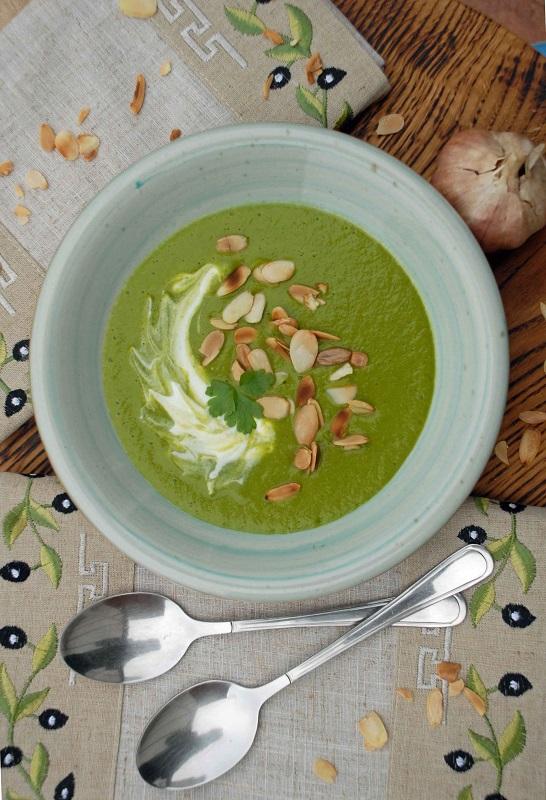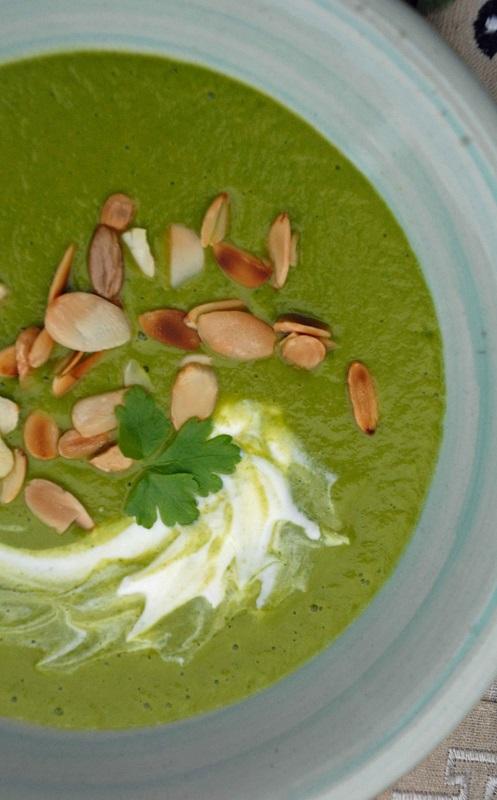 Try also:
Spring crepes
Spring cream of spinach and garlic soup
Salad with asparagus spears and crunchy pistachio sauce