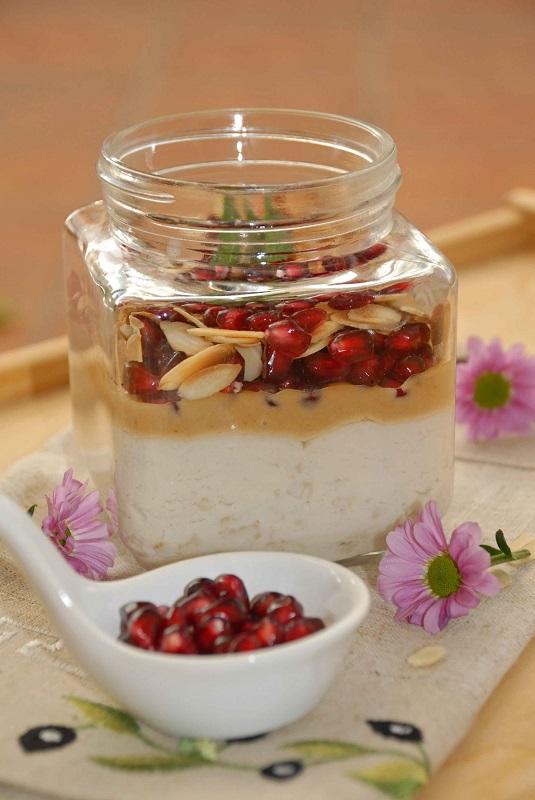 Sometimes when I like a dish I prepare it very often and alter the ingredients. In the past I have often eaten porridge for breakfast: with or without milk, with nuts, with fruit or with chocolate. Then I prepared breakfast with quinoa or many different kinds of groats. In between times I made pancakes, crepes and other goodies.

Today the taste came full circle, because I again prepared porridge. It was so yummy that I will make it once again. Coconut porridge with slightly salty nut cream was excellent with juicy pomegranate and crunchy almond flakes. In one word: heavenly. It is worth waking up for such a breakfast.
The inspiration for this dish comes from http://www.jadlonomia.com.

Ingredients
60g of rolled oats
2 tablespoons of maple syrup
125ml of water
200ml of coconut milk
3 big tablespoons of nut butter
3 tablespoons of warm water
a pinch of salt
half a pomegranate
4 tablespoons of almond flakes

Add the hot water, coconut milk and 1 tablespoon of maple syrup to the rolled oats and boil for 10 minutes. Blend the nut butter thoroughly with warm water, the rest of the maple syrup and salt. Roast the almond flakes in a dry pan. Put the porridge and nut cream into some small bowls. Decorate with the hulled pomegranate and almond flakes.

Enjoy your meal!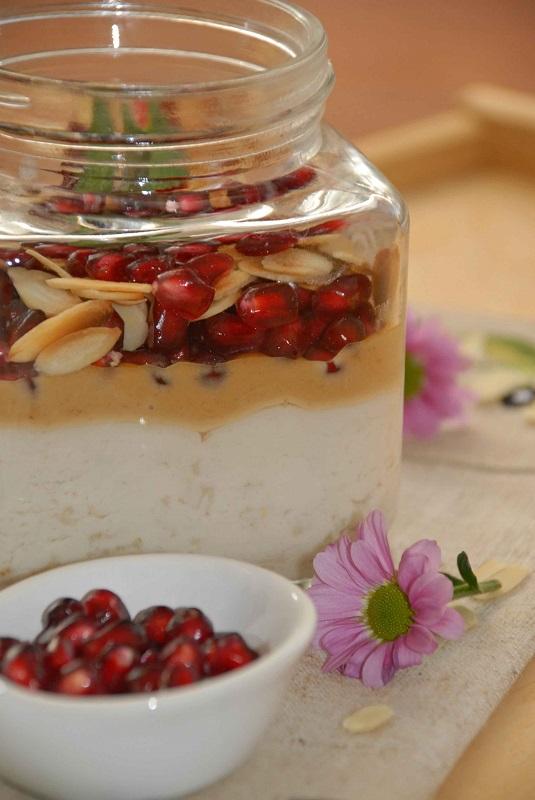 Try also
Millet groats breakfast
Raspberry porridge
Breakfast pudding with quinoa