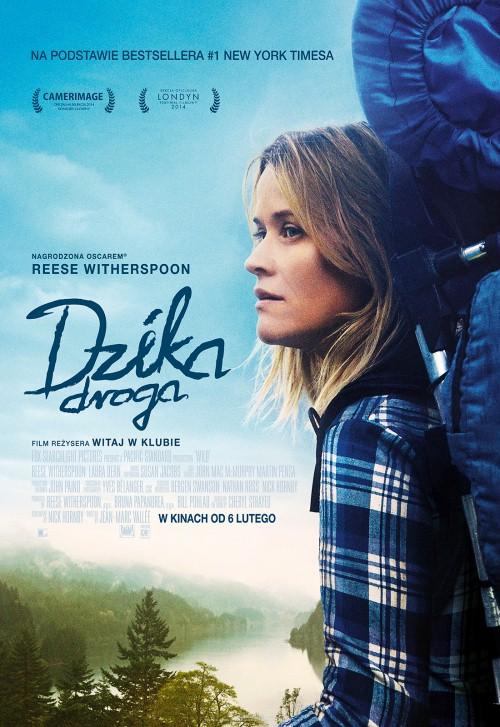 Today I would like to propose a unique trip in the company of Reese Witherspoon. The actress creates the mature role of Cheryl trying in an unusual way to piece back together her ruined life in the movie "Wild" (2014) by Jean-Marc Vallée.

This slightly built girl in dinky shoes with a huge backpack wanders 1.5 thousand kilometres on the touristic path called the Pacific Crest Trail. She is at the same time fragile and strong, naive and determined in reaching her goal. By watching short reminiscences, we learn step-by-step about her life and her reasons for taking this exhausting trip in hunger, uncertainty, cold and heat, with only wild animals and insects for companions. Thanks to this, the movie is an emotional patchwork, jumping between touching flashbacks and her struggle with nature and her own weaknesses.

Every one of us has something stable in his life, a kind of pillar of strength, which is the ground on which we build our world. For one person it is family and friends, and for others it is work or a hobby. It is not difficult to imagine what may happen when such element disappears. After her mother's death (Laura Dern) the heroin of "Wild" has no point of reference, her life is torn apart and she is distracted by minor issues. The exile should be a kind of penance, a trial to reach acceptance of herself, to deal with the trauma after her mother's death and preparation for her future life.

The movie speaks more to feelings than to wits. It is however difficult to imagine that somebody without any training could set off on such a dangerous, lonely way without an equipment check, learning the route and without trying on her boots, which turn out to be too small. The heroine is in this way more lucky than clever. Though, on the other hand, when I listen to stories about our tourists in the Polish mountains, I should not be so surprised.

In general the movie looks good. The pieces of poetry, music and picturesque views change together with every mile of the trip. They invite us to get away for a while from everyday life and to take a walk in the park. After all, Everyone of us has something to think over.

I recommend it!