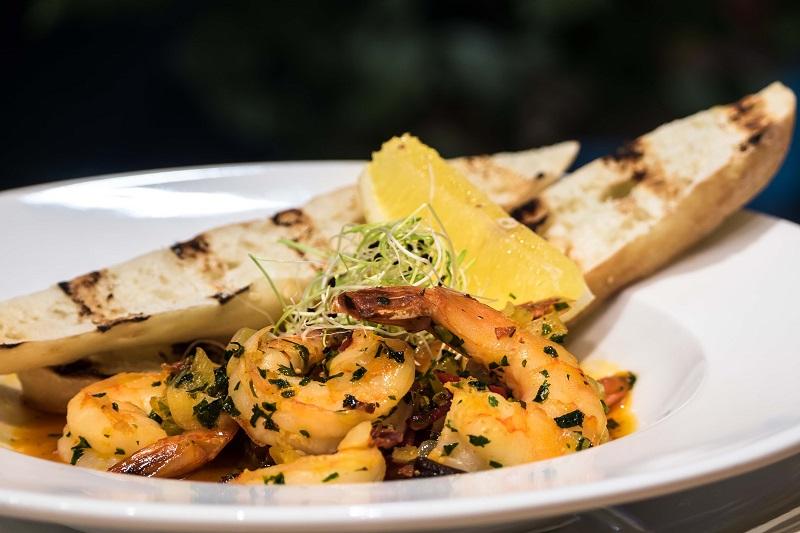 One of our favourite holiday destinations is Croatia. It enables endless opportunity to rest. Every tourist can find something for himself there. Those who like history can visit the Dioklecjan Palace in Split or the Castle in Dubrownik. Nature lovers can spend a wonderful time in National Park Plitvice Lakes or National Park Krka. Those who like water sports have favourable conditions for sailing, windsurfing or diving. Those who like spending their holiday on a lawn chair can find hotels with swimming pools in the touristic resorts and crystal azure water in the picturesque sea coves. An unmistakable asset of a holiday in Croatia is the weather. Hot summer and a clear sky tempt you to sunbathe and swim. We were also delighted by Croatian food. Fish and seafood are as fresh as you can imagine. Add some summer fruit and vegetables to this and you have a holiday menu which you will mention dreamily all year.

Today you can get to know the yummy Balkan flavour in Munja Restaurant on Grzybowska Street 43 in Warsaw. This nice restaurant is run by a family from Montenegro and their Polish friends, and it is only place in Warsaw where light and hot Adriatic Sea food is served.

The weather on the day we visited Munja Restaurant wasn't nice, so we decided to warm up and we ordered winter teas: one with raspberry liqueur and the second with citrus fruit and honey. Both of them were yummy, warmed us up brilliantly and we were able to peruse the not-too-long but varied menu. We love fish soup, so we chose this dish as a starter. Strong with mussels, octopus and fish, it was spicy and great on this wintry day. It was a wonderful beginning to the dinner and then it got even better. Przysmak Kapitana is a dish with perfect seafood, covered with orange sauce with courgette, pomegranate and citrus fruit. We liked Hobotnica the most, i.e. a mouth-watering, excellent octopus tentacle served on grilled vegetables with ajvar sauce and fresh salads. If you never eat seafood, you should try it in Munja Restaurant. You will love it. It was the essence of the Adriatic Sea without the awkward travel.

Those who don't like seafood can eat something else. I was intrigued by the liver with bacon, pumpkin preserve and raspberry mousse. Traditionalists should try a hot lamb moussaka.

A flagship of the Munja Restaurant is a hot wood-and coal-fired barbecue, which you can see near the restaurant door. Try a huge Adriatic Sea burger with smoked cheese and bacon prepared on this barbecue, served with salad and butter sauce. If you visit the restaurant with your friends, order the grilled meats or grilled seafood and fish.

If you wisely leave a bit of room in your belly for dessert, you should try the yummy cheesecake with white chocolate and cherries or the mysterious sweet dessert with a hint of halva, vanilla and fruit. If you drop your guard and max out on the main course, loosen the belt and order one of the sweet desserts.

Every dish looks dainty and the smiling staff encourage you to try the next delicacies. Regretfully, we had to refuse, but we promised that the next time we would order something new. Unless the wonderful octopus entices me once again...

I think that Munja Restaurant will be one of my favourites in Warsaw. I will go back there, and I will recommend this place to everybody who also likes Balkan food.

I recommend it!

Read also
Benihana – family show at the table.
Tapas is not only food – Sol y Sombra on Grzybowska Street.
Sunchoke, duck and sandthorn, i.e. a yummy dinner in Videlec