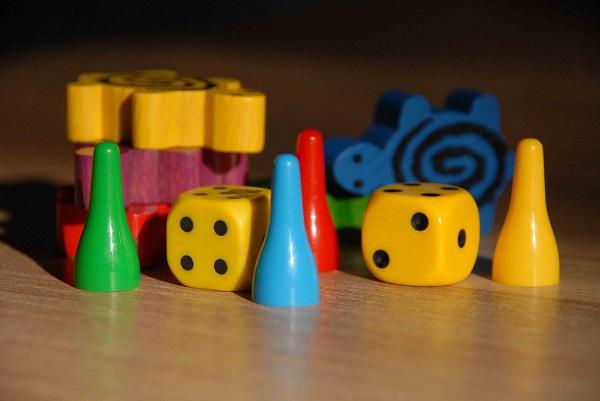 Except for a suitcase with books (replaced partly with the library in my tablet) we bring a lot of board games with us on holiday. I take them out of their boxes, pack them into zipped plastic bags and put them into one box. Due to this our baggage doesn't look like we're preparing to move house, and during the holiday nobody can say "I have got nothing to play with".

Board games are a great idea for spending time with family and friends. They teach rivalry and the rules of fair play. The youngest players learn to deal with failure. Some of our games need a table, so they are great when "the children are bored when it's raining". Others don't have a board, so we can play anywhere: on the beach, on a picnic, in the tent.

1. Mushrooming and Chinese Chequers
On the front burner, an absolute classic. Everybody knows Mushrooming. We go around the board collecting small "edible" mushrooms. This game has a big asset: there are two winners: the one who collected the most mushrooms and the one who is first to the finish. I don't need to recommend Chinese Chequers. It could be a boring game because apart from moving the chequers nothing happens. But every time there are a lot of emotions. For the youngest players I recommend two chequers per player. The rules of the game are the same but the children won't be bored.
more

»