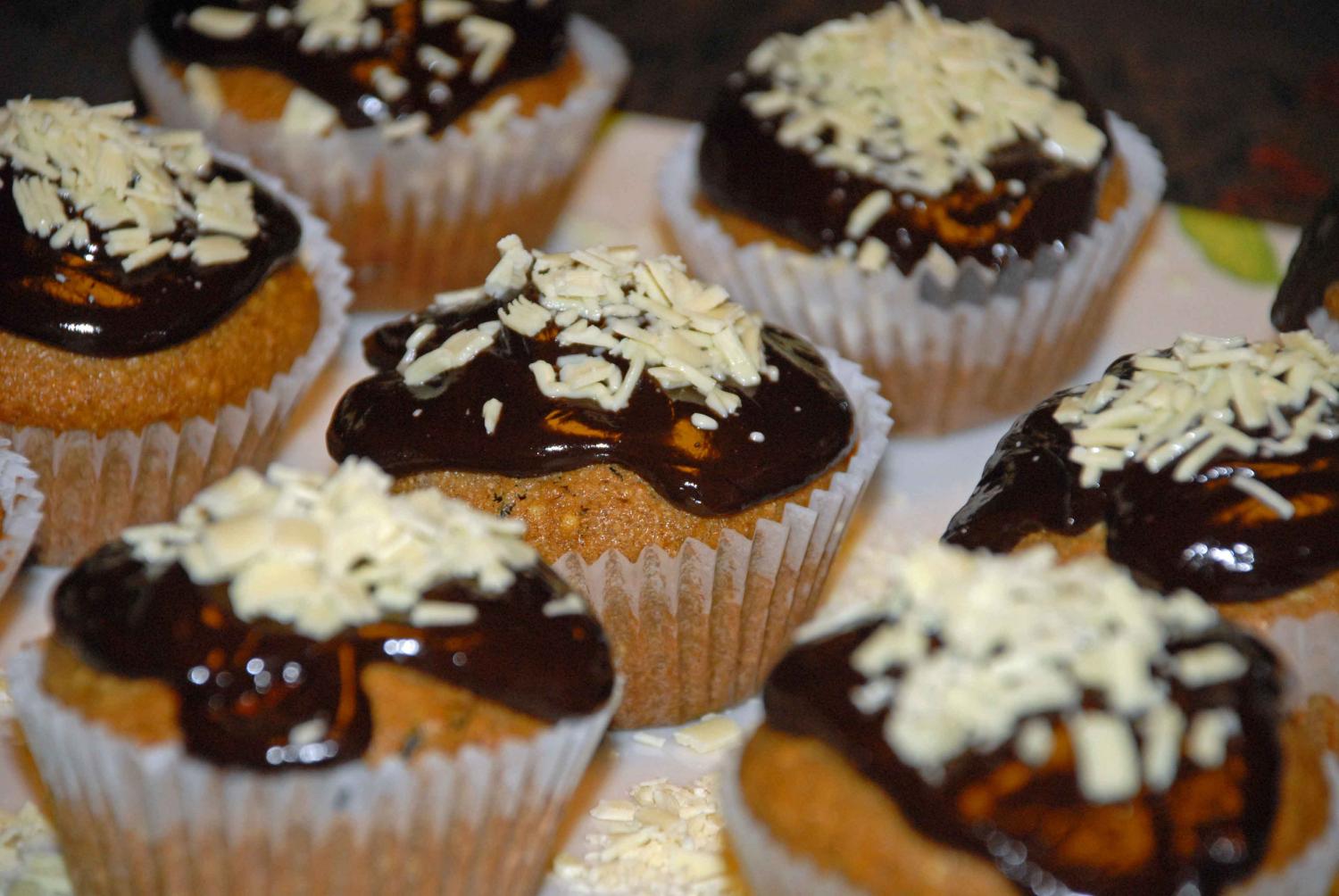 I think everybody likes muffins. They are easy to prepare and each time you make them the toppings and ingredients allow you to magic up a new glamorous and tasty dessert. There is another good thing about muffins. They are excellent for packed lunches, and you can also take them with you to work or on a trip. My children like them very much, although usually the tops of the muffins disappear in a trice, along with the icing, whipped cream and fruit. The rest of the muffins go in different ways.

Today I would like to share with you a recipe for muffins with wheatmeal, cranberries, cinnamon and millet groats, which make the cookies nice and crunchy. The muffins are great on their own, but you can also prepare icing for them with whipped cream, chocolate and bits of fruit.

I found the recipe for the muffins in an excellent mine of healthy and tasty dishes http://naszakasza.dietmap.pl.

Ingredients:
dough
240g of wheatmeal
40g of millet groats (dry)
4g of baking powder
2g of cinnamon
100g of butter
100g of brown sugar
2 eggs
120ml of milk
75g dried cranberries
a pinch of salt
more

»