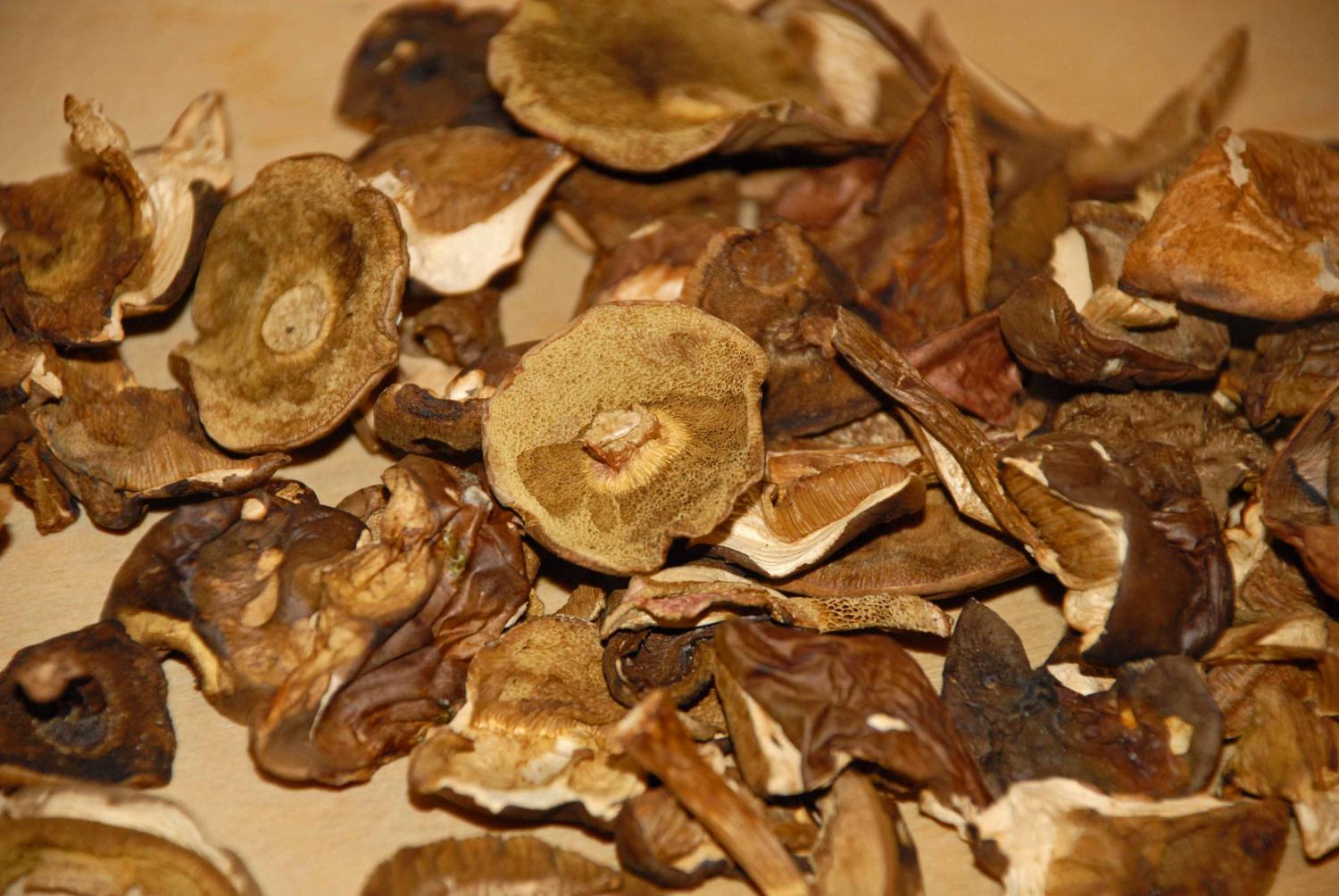 According to tradition, on the Christmas Eve table there should be lenten soup: red borscht with ravioli or kalduny, mushroom- or fish soup. Although fasting during the Christmas Eve supper has for some time been tradition only, I can't imagine serving baked pork knuckle or sour rye soup with white sausage on this day.

The master of fish soup is my daddy, who has always prepared Christmas carp along with cooking the soup. I usually prepare mushroom soup for Christmas Eve. For a few years I have cooked it by following my mother-in-law's recipe. Everybody harmoniously says that there isn't a better one. It is on our table only for Christmas, which makes it all the more special. On Christmas Eve we have the whole family over, so I should have a lot of soup. I cook it in my biggest pot and if the soup doesn't disappear on Christmas Eve, it definitely will on Boxing Day. We serve this soup with fettuccini, but it is so aromatic and filling that it is great to have a slice of bread with it too.

Ingredients:
80-100 g of dried mushrooms (bolete or porcini mushrooms)
3 carrots
3 parsley roots
a piece of leek
2 bay leaves
5 allspices
1 big onion
2 tablespoons of butter
salt and pepper

Soak the mushrooms and leave them for a night. Boil for half an hour. Add the peeled carrots, parsley roots, leek, bay leaves and allspices. Boil for 45 minutes. Dice the onion and fry in butter. Strain the vegetables and mushrooms (don't pour away the residue!). Remove the bay leaves, allspices and leek. Grind the rest in a grinder. Add it to the residue. Refill it with water until it has the right consistency. Add the onion, spice it up with salt and pepper and boil for 5 minutes. Stir regularly, because ground mushrooms can burn easily.

Enjoy your meal!