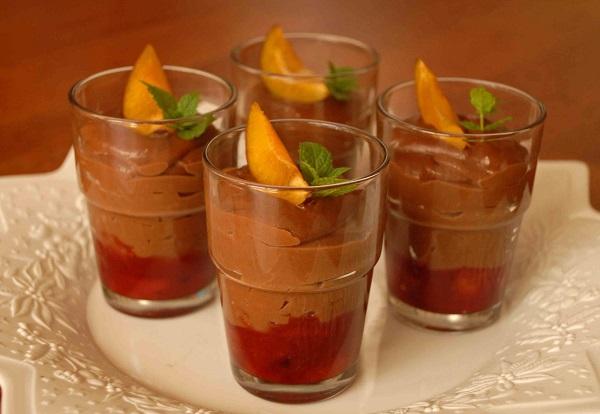 A few days ago I was looking for an idea for a dessert and I knew one thing: it must be with chocolate. That's just the way when the autumn is coming: chocolate is more often the main ingredient of my desserts. You have to lift your mood somehow when outdoors it is drab, cold and the days are shorter.

In this way I figured out the recipe for chocolate rice pudding. Sweet-and-sour plums counteract the chocolate sweetness of the dessert and turn out to be an excellent ingredient. In the original recipe I discovered that it is enough to boil thick rice with any ingredients. I also blended my dessert because I like this dish to have a smooth consistency.

Ingredients (for 4 people):
100g of rice
400ml of coconut milk
150g of dark chocolate
plum jam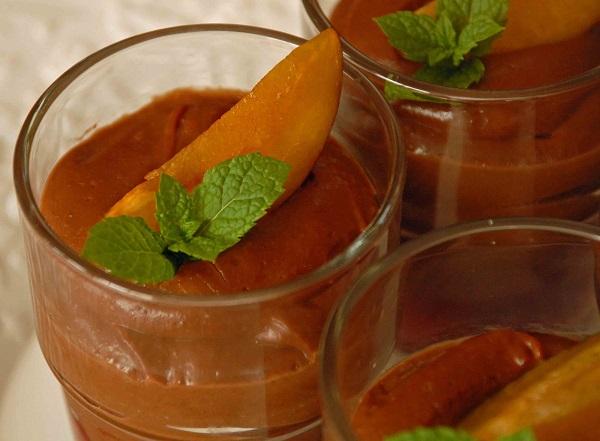 2 tablespoons of butter
3 tablespoons of brown sugar
10 plums
1 tablespoon of lemon juice
a half teaspoon of cinnamon

Clean the plums, remove the stones and cut them into small pieces. Melt the sugar and butter in a pan. Add the plums and fry for 5 minutes. Spice it up with cinnamon and lemon juice.

Boil the rice without salt. Melt the chocolate in a bain-marie. Blend the rice with the coconut milk and chocolate.

Put the plum jam into some bowls and cover with the rice pudding. Decorate with the plum pieces. Serve at once or after it has cooled down.

Enjoy your meal!