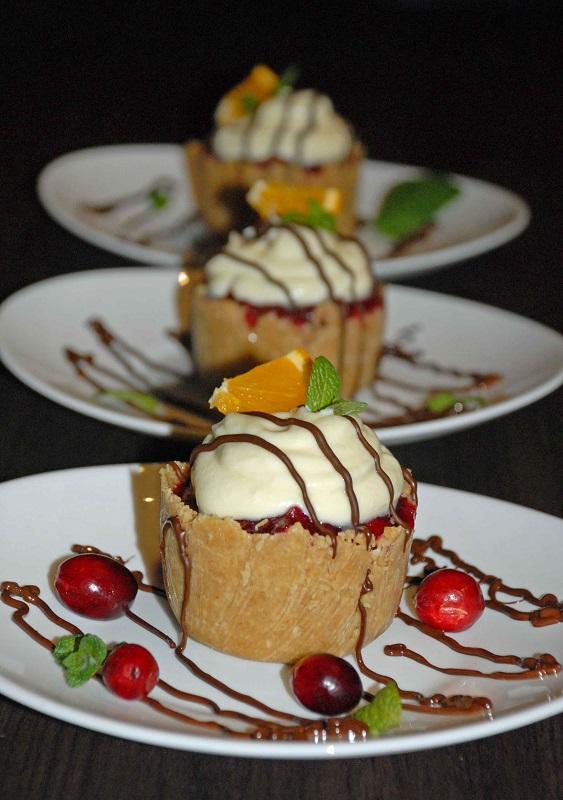 I usually make glamorous desserts and big cakes during the weekend. In the week my children eat lunch at school, so desserts aren't possible. Sometimes on school days I prepare puddings or kissel. I don't have enough time to prepare anything else.

A way out of this situation is a dessert which you can prepare in stages. Muffins which don't need baking are an excellent fit. I prepare the bases in the evening and leave them in the fridge. The rest usually only takes a moment. I recommend muffins which don't need baking for rushed and busy people. Everyone deserves a bit of sweet pleasure.

Ingredients (6 muffins)
300g of crunchy biscuits
100g of butter
400g of cranberries
1 big orange
3 tablespoons of maple syrup
250g of mascarpone
100g of 30% sweet cream
2 teaspoons of caster sugar

Crush the biscuits thoroughly. Mix them with melted butter until you have a mixture like wet sand. Put some plastic wrap into the "dimples" of a baking pan for muffins. Put a thin layer of the oat mixture into them. Leave in the fridge to cool down.
Wash the orange, grate the peel and squeeze out the juice. Wash the cranberries. Put them into a saucepan with the maple syrup and orange juice. Cook until the cranberries are soft. Put the fruit mixture onto the muffins and leave to cool down. Whip the sweet cream with the mascarpone cheese and caster sugar. Put it on top of the fruit mixture.

Enjoy your meal!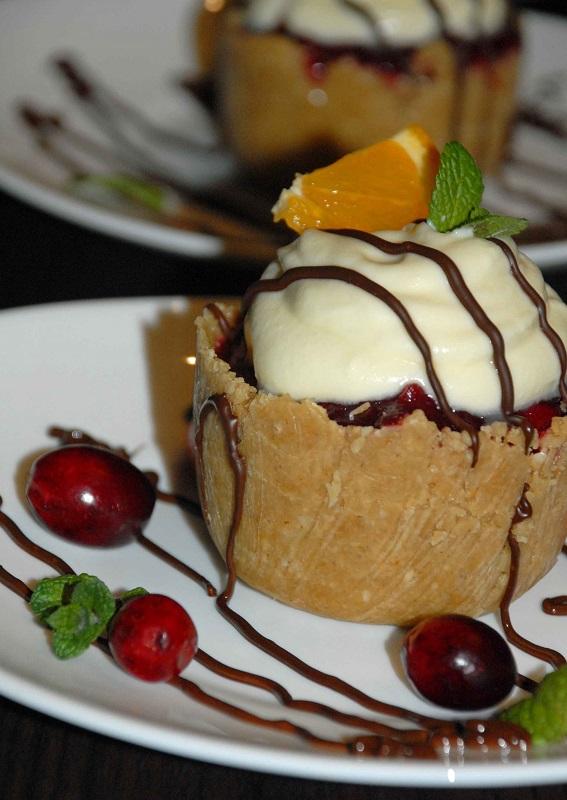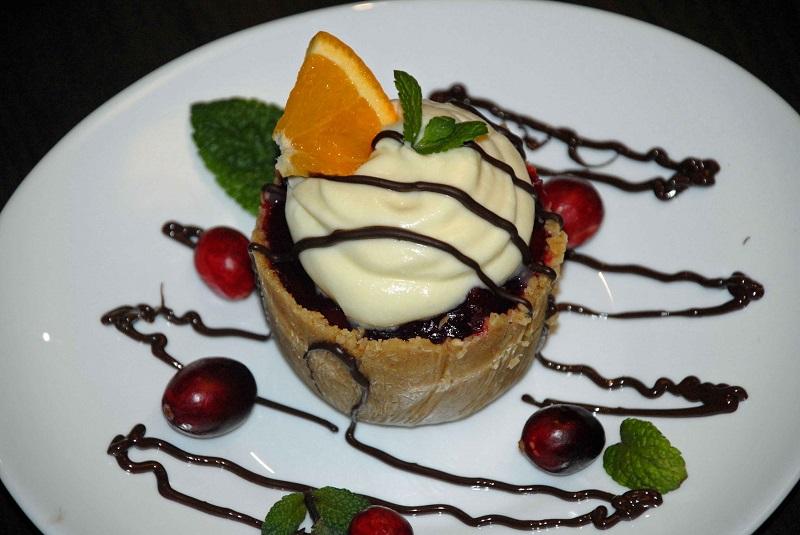 Try also
Shortbread muffins with plums
Super lemon cupcakes
Mini cupcakes with fruit