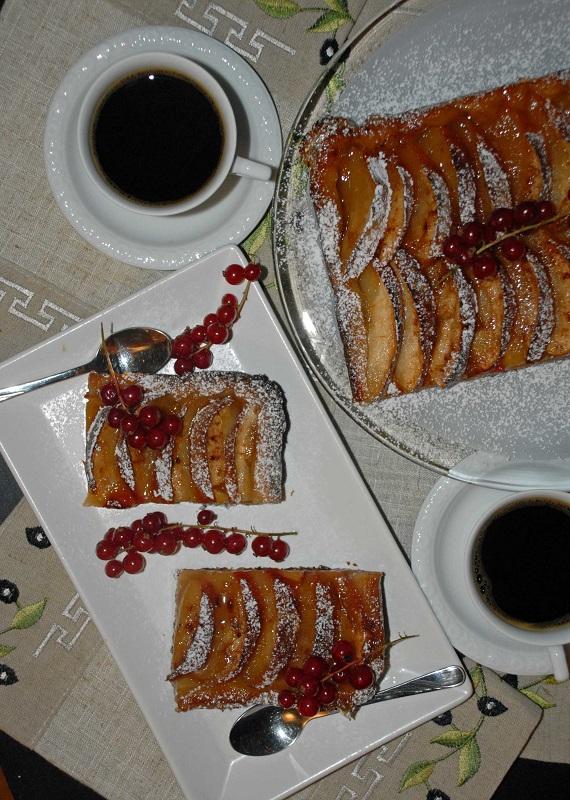 In winter, especially when it is as grey as it is this year, I need something sweet to make me feel better. Do you think there is anything nicer than the fragrance of a homemade cake? The cinnamon-vanilla smell of a baked apple pie seduces you from the first moment you put it in the oven. You just can't wait for the first excellent piece on the plate. Today I would like to share with you the recipe for crunchy apple pie spiced with vanilla and cinnamon. I put a lot of apricot jam under the apples, thanks to which the cake is slightly sour – in one word: yummy.

Ingredients (20cm cake tin):
150g of flour
50g of ground almonds
100g of butter
125g of brown sugar
1 teaspoon of vanilla essence
2 big apples
1 teaspoon of cinnamon
125g of apricot jam

Mix the ground almonds, flour, sugar and vanilla essence. Add the butter and knead into a smooth dough. Cover with plastic wrap and leave in the fridge for an hour. Cover a cake tin with some baking paper. Heat the oven up to 180C. Put the dough into the cake tin. Bake for 10-12 minutes. Put the apricot jam onto the cake. Put the apple slices onto the jam. Sprinkle with the brown sugar and cinnamon. Heat the oven up to 190C. Bake the cake for 25-27 minutes. Sprinkle with some caster sugar before serving.

Enjoy your meal!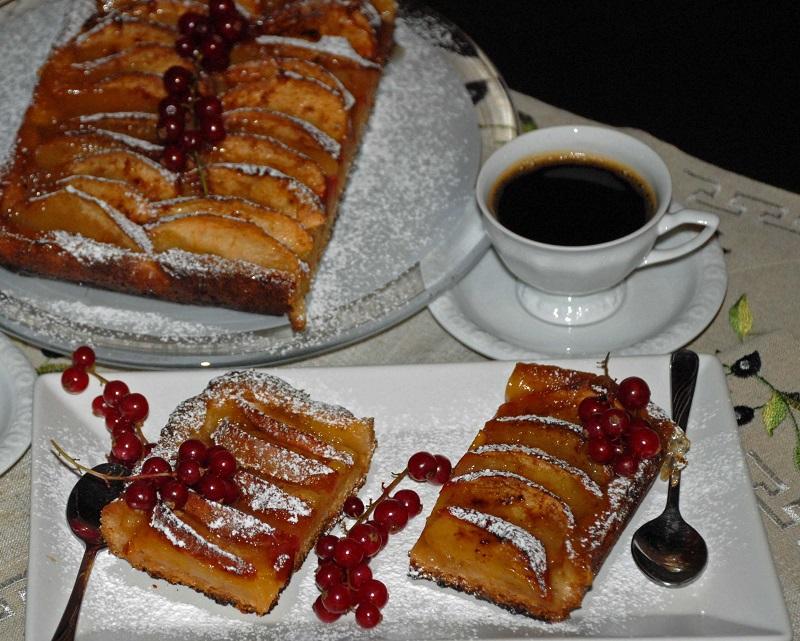 Try also:
Charlotte with cranberries and blueberries – second life of yeasty cake
Swift homemade napoleon
Flower tart with rhubarb