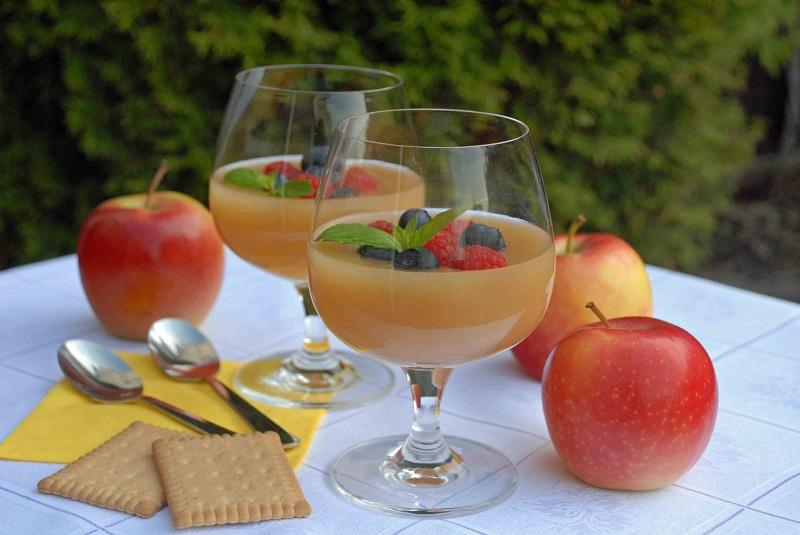 One of the awful dishes served for afternoon tea in my nursery school was kissel. It had a flavour that was difficult to define and grated apples. I don't know if there was even one child in my playgroup who ate this dessert with pleasure. From then on I have avoided this kissel-and-apple combination like the plague. Recently I decided to change it. I prepared apple kissel. It was smooth and yummy, and I served it with natural yoghurt and fresh fruit. This dish looked nice and tasted excellent.

Ingredients:
3 big apples
3-4 tablespoons of lemon juice
2-3 tablespoons of maple syrup
a piece of cinnamon
1 teaspoon of potato flour
150g of natural yoghurt
fruit

Wash the apples, remove the core and cube them. Put them into a pan, pour in 0.5l of water, add the lemon juice, cinnamon and maple syrup. Boil until the apples are overcooked. Remove the cinnamon. Sieve the fruit mousse to make a smooth texture. Mix the potato flour with a bit of cold water. Boil the apple mousse and add the mixed potato flour, stirring constantly so it is not lumpy. Boil for a while. Pour the kissel into some glasses. Add the natural yoghurt and fruit when the dessert has cooled down.

Enjoy your meal!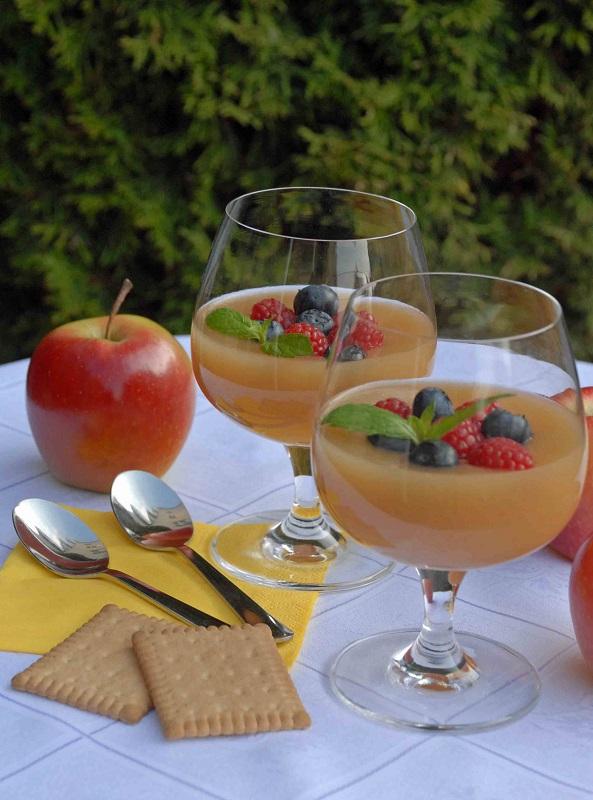 Try also:
Home-made kissel with red currants and gooseberries
On the Christmas table – Christmas Eve cranberry kissel
For the beginning of the holiday – home-made coconut-vanilla budino