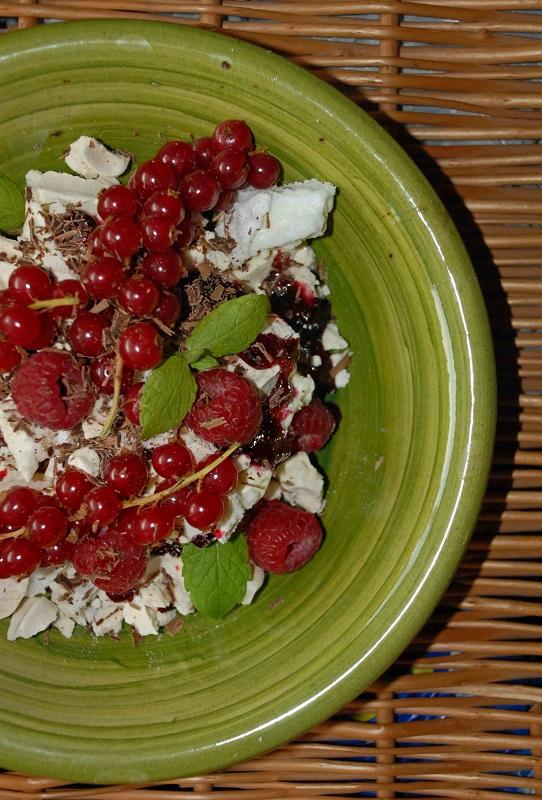 A few years ago in a Warsaw cake shop, we bought a yummy meringue torte. Unfortunately, they don't make them anymore. Apparently, they got squashed when they were being sliced and the dessert looked inelegant. Instead, you can now buy a small meringue dessert with cream and other ingredients. I like a messy meringue dessert. The crushed meringue, cream, fruit sauce and loads of fruit is a luxury on the plate which stimulates my taste buds.

Today I prepared this disordered dessert. Because meringue is so very sweet, the rest of the ingredients should be a little sour. Lemon cream, sour fruit and homemade fruit preserve complement it nicely.

Ingredients (for 3 people)
cream
250g of mascarpone cheese
150ml of 30% sweet cream
1 teaspoon of caster sugar
4 tablespoons of lemon juice
1 teaspoon of lemon peel
preserve
raspberries, blueberries
lemon juice
additionally
6 small meringues
fruit decoration (raspberries, blueberries, currants)

Whisk the sweet cream and mascarpone cheese with the caster sugar, juice and lemon peel.
Put the blueberries and raspberries into a pan. Add the lemon juice and boil until the fruit is well done and falls apart.
Put some cream into a bowl. Put the crushed meringue, fruit preserve and some fruit onto it. Add some more cream, meringue, preserve and fruit. If you like, sprinkle the dessert with some grated chocolate, chopped pistachios and peppermint leaves.

Enjoy your meal!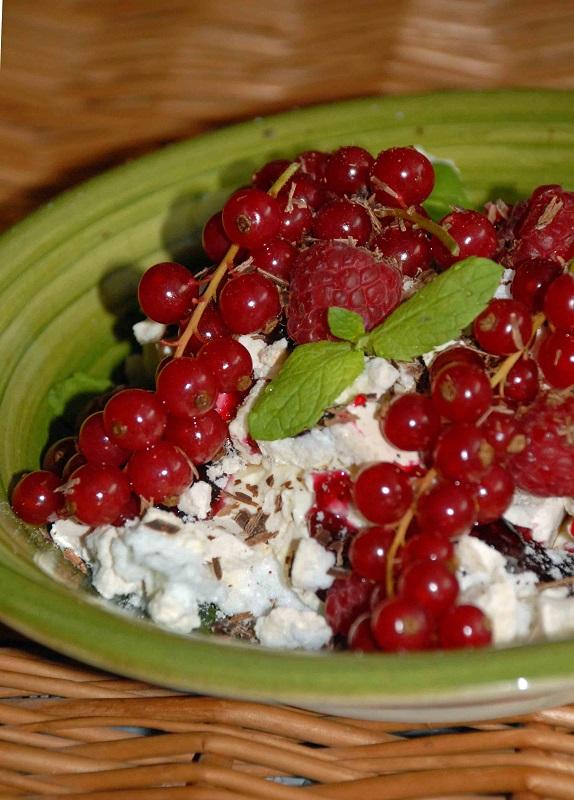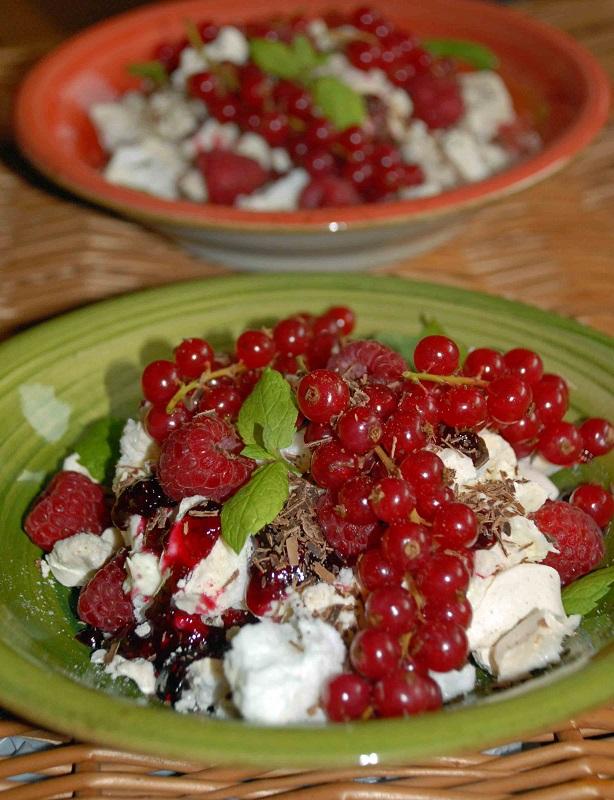 Try also:
Blackberry meringues
Home-made kissel with red currants and gooseberries
Mini mango cheesecakes with pomegranate and blueberries