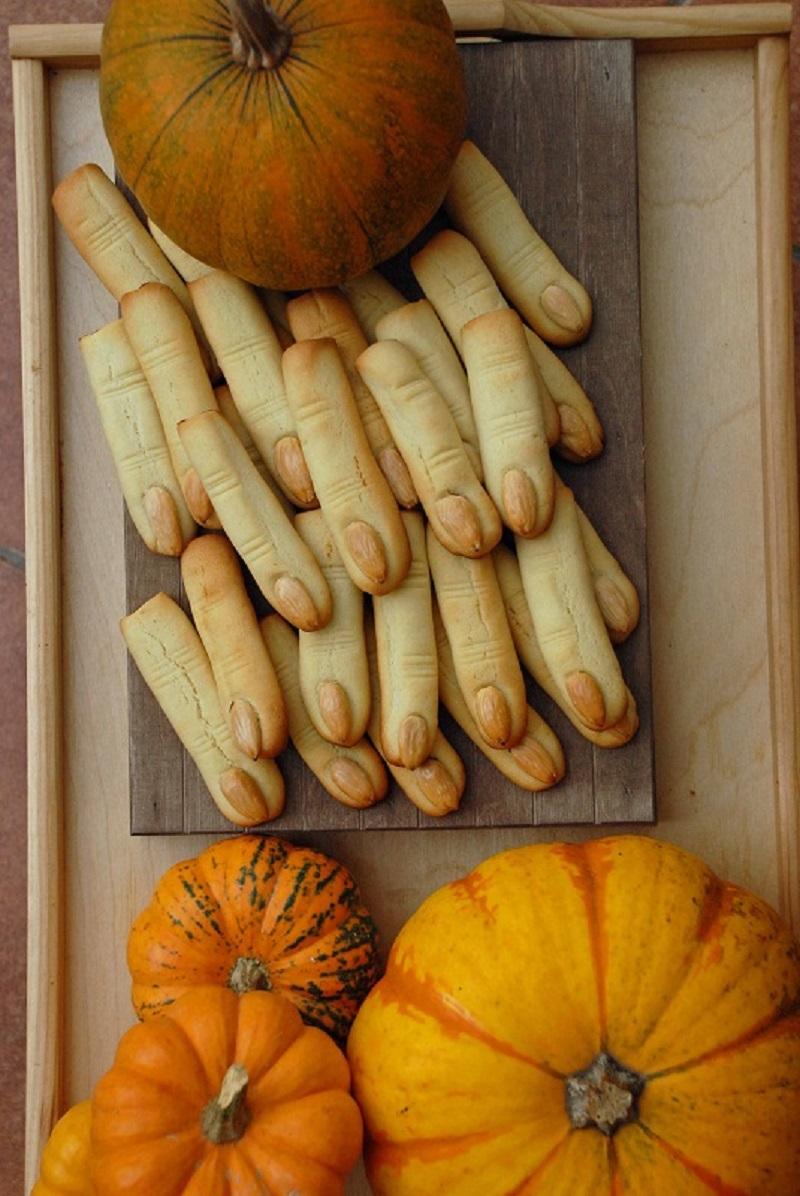 Halloween – the ghostly holiday celebrated at the end of October is very controversial in Poland. We are not sure where it comes from. It probably originates from the Celtic ceremony of saying goodbye to summer and welcoming winter and at the same time worshiping the dead. Good ghosts were invited into houses and bad ones were scared away with masks and scary costumes.

I have heard that due to sanitary reasons this year kids in Belgium can't go from home to home and "scare" their neighbours. Well we can disagree with that, but we should probably take note and wait till the next "trick or treat", so we won't remember Halloween 2020 badly. As well as scaring outside the house, we can always create a Halloween mood with costumes, decorations and creepy treats. Today's offer is gruesome cookies called "witch's fingers". You can also use the recipe from last year for scary mummy-cookies. And of course you need a jack-o'-lantern, pumpkin soup or pumpkin pancakes and it is time to have fun 


Ingredients:
130g of cold butter
60g of caster sugar
2 tablespoons of natural yoghurt
1 teaspoon of vanilla essence
160g of flour
1/2 teaspoon of baking powder
a pinch of salt
peeled almonds

Chop the butter with the rest of the ingredients (except for the almonds) and quickly knead into a smooth dough. Cover the dough in plastic wrap and leave in the fridge for 30 minutes.
Heat the oven up to 185C. Cover the baking sheet with some baking paper.
Form the fingers with the dough (remember: they rise a bit in the oven). Put the almonds in the ends of the fingers. Leave the fingers in the fridge for 30 minutes (they keep their shape while baking). Bake for 12-14 minutes. Leave to cool down.

Enjoy your meal!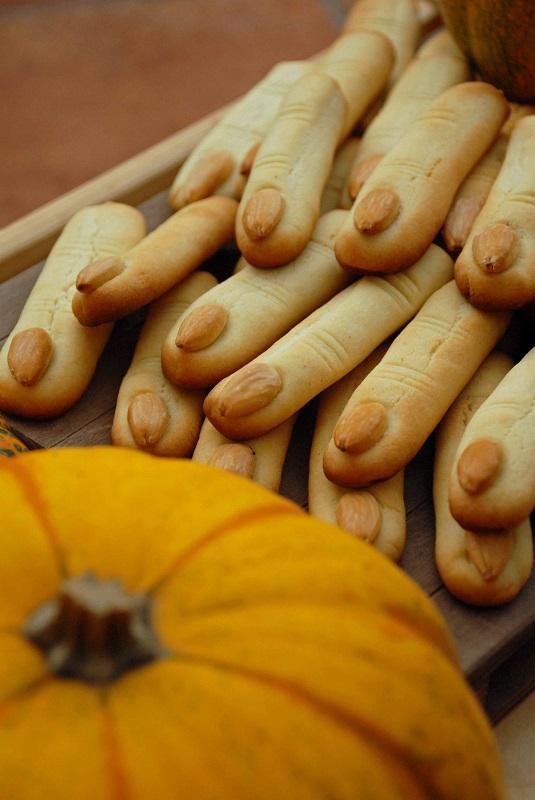 Try also:
Terrifying almond cookies for Halloween
Pumpkin muffins with fruit stew
Pumpkin soup