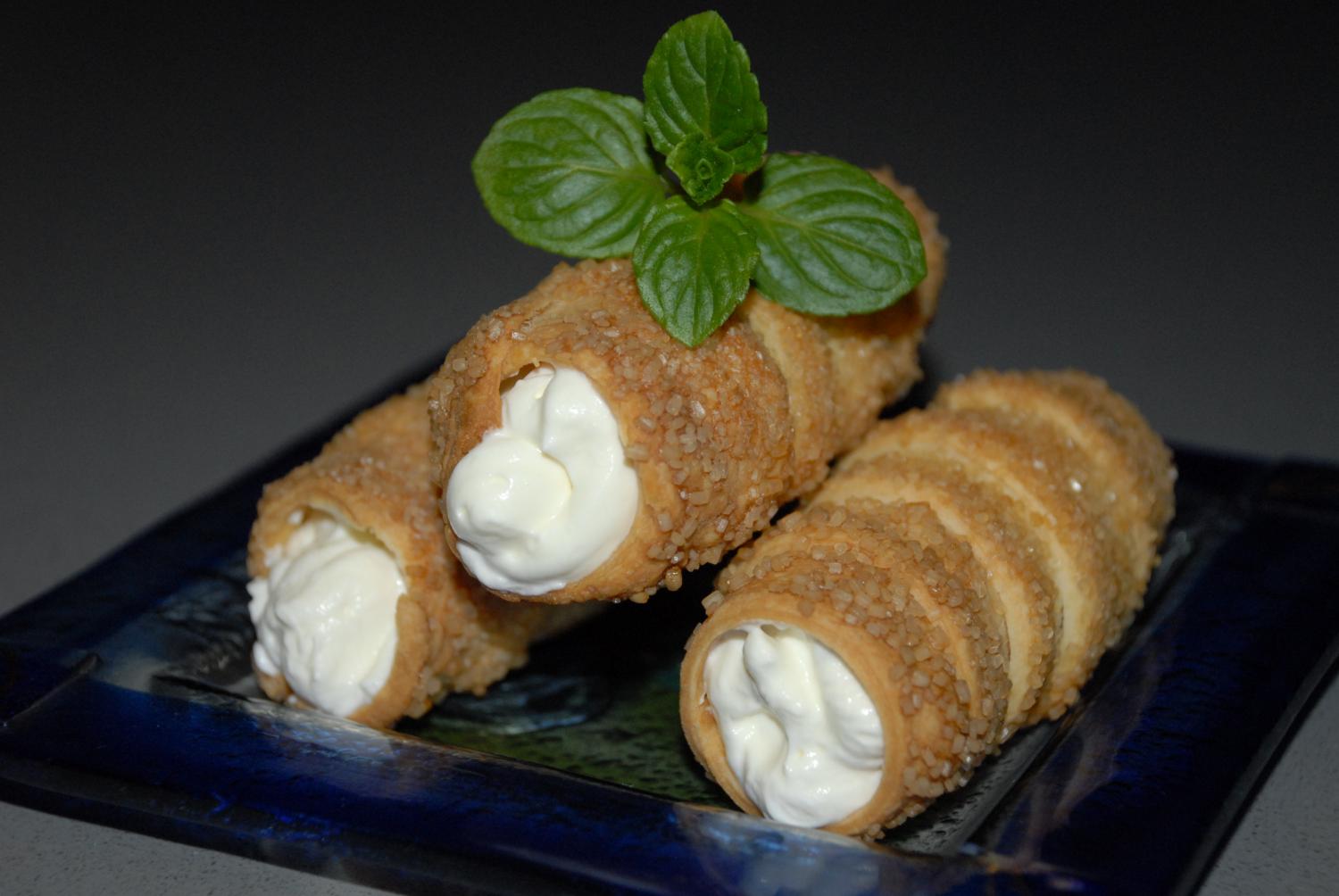 When I was a child I went to the Warsaw Old Town with my parents for sweet tubes with whipped cream. To this day I remember long, thin, sweet tubes with a "checked" pattern, each thin layer of which could be peeled off. We had to watch out not to eat the last layer because under it there was only the whipped cream. Now my gourmand of a son sometimes talks me into buying him tubes with crème in the cake shop in the park. They are very tasty and we like them more than waffles.

My homemade tubes with crème don't remind me of those from years gone by, but they are also crunchy and yummy. My children liked them best empty, without crème, like biscuits. I had fun preparing them.

In the internet there are a lot of recipes for tubes with crème. My recipe comes from an old culinary magazine.

Ingredients (20 tubes)
250g of flour
125g of butter
125g of cream
a pinch of salt
2 tablespoons of sugar + sugar to coat the tubes (you may replace it with xylitol)
crème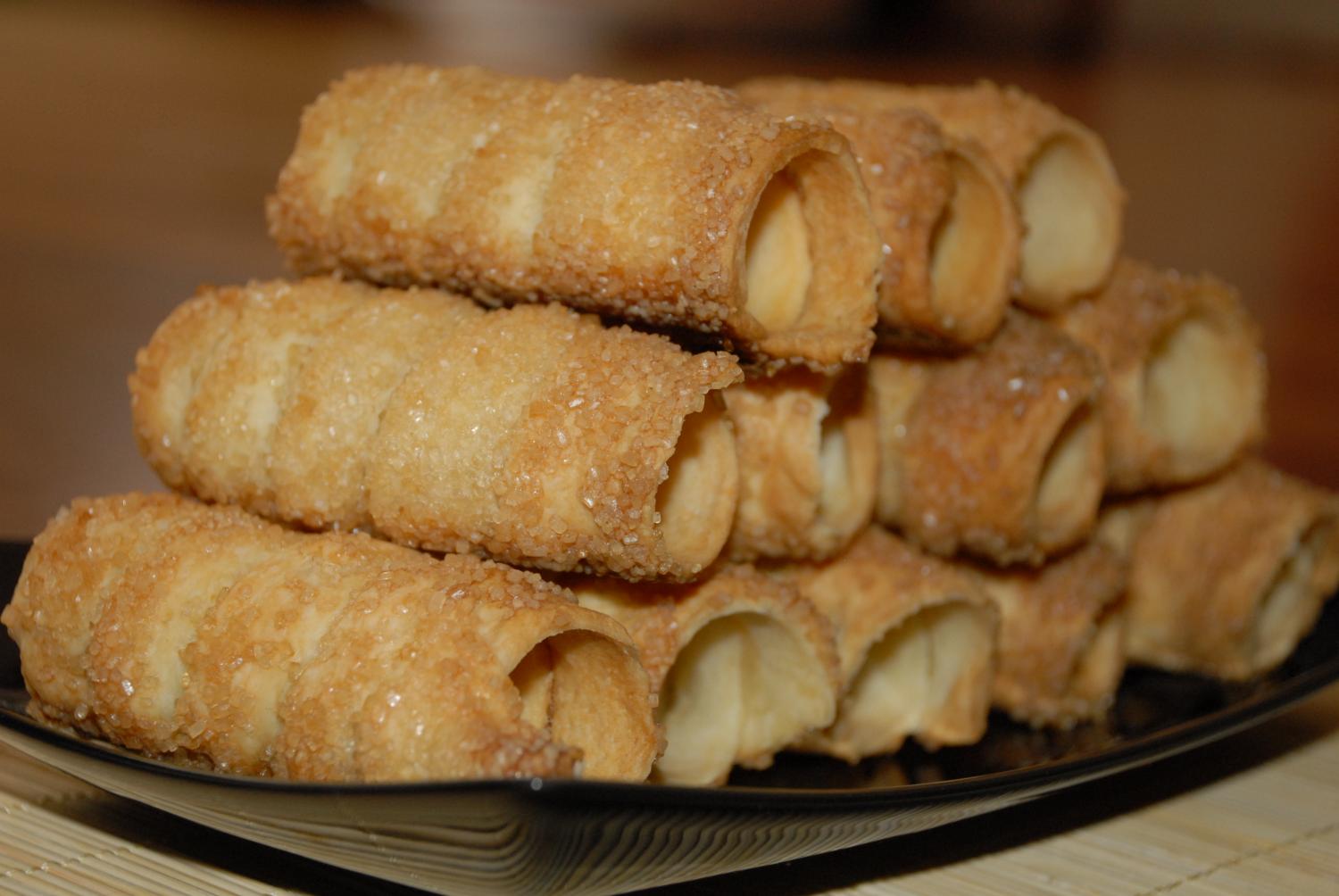 500ml of 30% sweet cream
500g of mascarpone cheese
2 tablespoons of caster sugar
1 teaspoon of vanilla essence

Heat the oven up to 190C. Cover a baking sheet with some baking paper.
Put the flour into a bowl, add the cream, salt, 2 tablespoons of sugar and the butter, which should be cut into cubes. Knead the dough quickly. Wrap it in a plastic wrapping and put it in the fridge for one hour. Roll the dough out thin and cut it into 2cm long strips. Smooth a metal tube with butter and wind the strips around them in such a way that the edges of the dough overlap. Coat the dough with sugar. Put them on the baking sheet and bake for 15 minutes. Remove the baked tubes from the metal tubes.
Whisk the cream with the caster sugar, add the mascarpone cheese and mix it in. Fill the baked tubes with the crème.

Enjoy your meal!

Try also:
Home-made waffles
Mini cupcakes with fruit
"For happiness" banana in French pastry