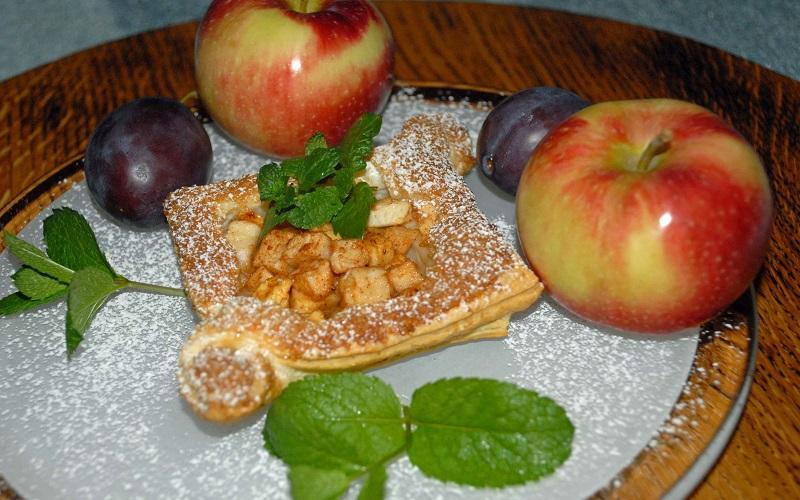 In my home the beginning of the autumn smells of apples. Cakes, apple pies, tarts, desserts – I have prepared everything at least once. Today I would like to share with you the recipe for a swift dessert – apples in French pastry. They are perfect if you don't have a lot of time. Unless you are a cake master and you make the French pastry yourself. I used the finished product. I made the cookies to give my busy daughter a helping hand. Then she told me that with these cookies even "Pan Tadeusz" might be a good idea (the book "Pan Tadeusz" is a poem by Adam Mickiewicz. It is one of the most difficult set books in primary school).

Ingredients (6 cookies)
1 pack of chilled French pastry
2-3 apples
1 teaspoon of cinnamon
2 tablespoons of orange juice
3 tablespoons of milk
3 tablespoons of brown sugar

Heat the oven to 180C. Cover a baking sheet with some baking paper.
Wash the apples, peel, core and cube them. Add the orange juice and cinnamon and mix them in. Unroll the French pastry. Cut the French pastry into six squares. Cut the corners and fold them in turn. Put the apples into the holes. Smooth the edges of the pastry with the milk. Sprinkle the top of the cookies with the brown sugar. Bake for 20-25 minutes.

Enjoy your meal!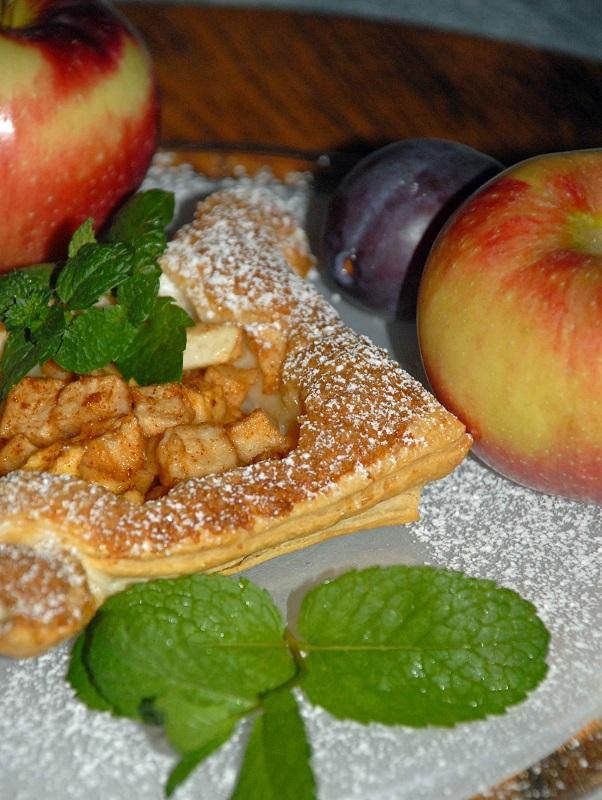 Try also
The fastest pineapple cookies
Apple pie
"For happiness" banana in French pastry