The raspberry season is finished. Occasionally, you can buy quite nice fruit. Though they aren't as cheap as in the summer, I got tempted and bought a box. Some of the fruit was eaten at once by my children – raspberries are one of their favourite types of fruit – I used the rest in some oat-banana muffins. My home again smelled of summer. What a shame that the next raspberry season will be in a year's time. Oat-banana muffins are also excellent without fruit or with a different seasonal fruit. Now you could use apples, pears or plums. Make a note of this recipe and in the future make some muffins with raspberries, strawberries or blackberries.

Ingredients:
200g of banana
140 g of flour
40g of rolled oats
70g of brown sugar
50g of butter
50g of natural yoghurt
1 egg
1 teaspoon of baking powder
raspberries

Heat the oven up to 180C. Put some paper muffin moulds into the "dimples" of a baking pan for muffins.
Melt the butter. Blend the rolled oats. Mix the bananas, butter, yoghurt and egg until you have a smooth mixture. Mix the flour, rolled oats, sugar and baking powder in a bowl. Add the banana mixture to the dry ingredients and mix them in. Add the dough, then a couple of raspberries and put a bit of dough on the top. Bake for 25-30 minutes. Decorate the muffins with caster sugar or icing and fruit.

Enjoy your meal!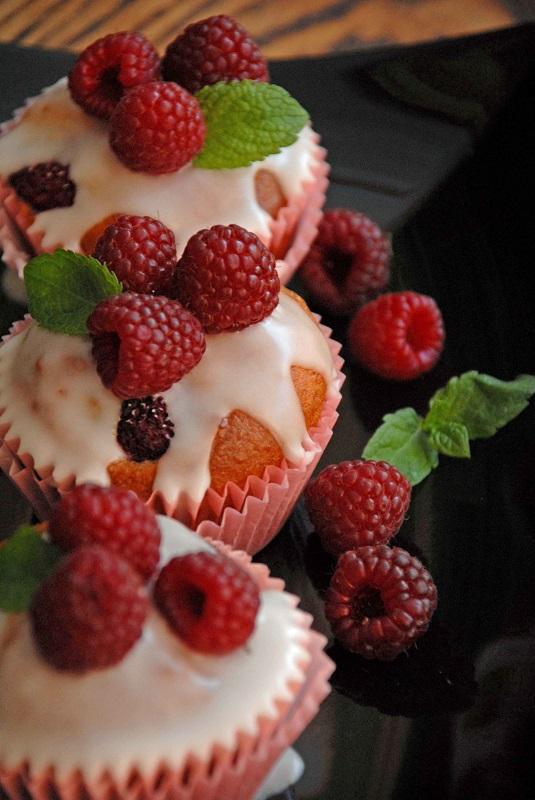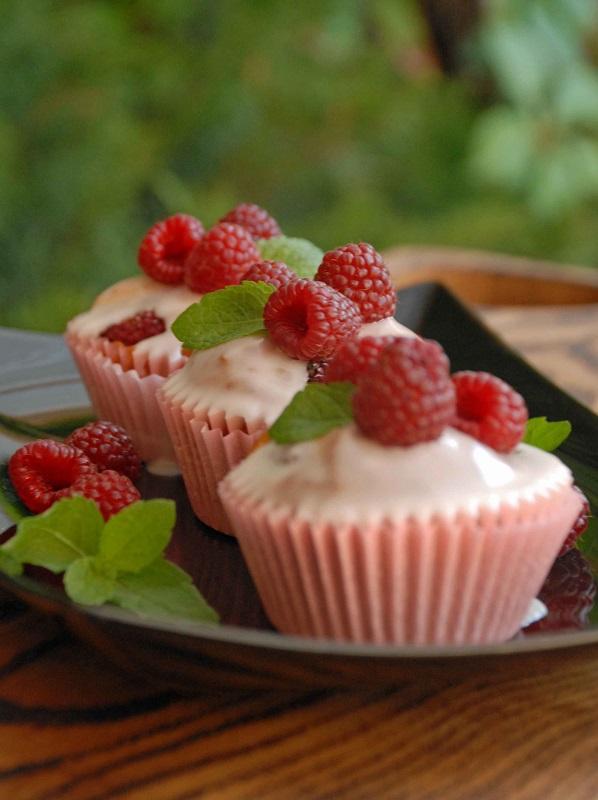 Try also
Muffins called small molehills
Pumpkin muffins with fruit stew
Small oreo muffins with jelly, lime cheese and fruit