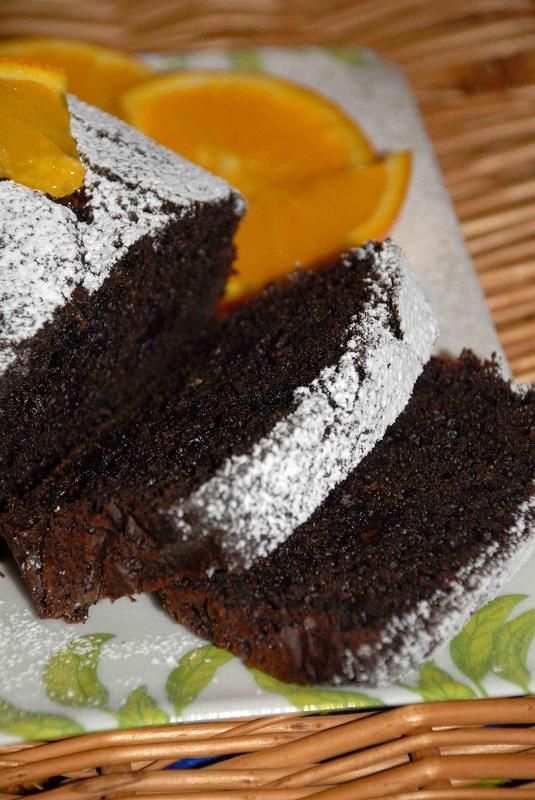 In my home bananas are a difficult subject. They are either eaten just after buying or lie and ripen slowly until they are only good for cocktails or cakes. Fortunately, we like both of these options, so bananas don't go to waste in my home.

Today I tried a new recipe for banana cake with chocolate by Kinga Paruzel. It is not enough to say that this cake was excellent! I won't bake any other kind of banana cake. It was perfect in all particulars: Easy, cheap, and all housewives have all the ingredients in their own kitchen. In addition, it is moist, fluffy and very chocolatey, and it smells beautiful while baking. It has only one fault: it definitely vanishes too fast. But we can sort this out easily. We can bake another cake.

Ingredients (25cm cake tin):
110g of wheat flour
30g of rye flour
2 bananas
2 eggs
150g of brown sugar
2 tablespoons of cocoa
125ml of oil
100ml of thick natural yoghurt
1 teaspoon of baking powder
half a teaspoon of baking soda
a pinch of salt
100 g of dark chocolate

Heat the oven up to 170C. Cover the 25cm cake tin with some baking paper.
Chop up the chocolate. Blend the bananas, sugar, oil, and eggs in a bowl. Mix in both kinds of flour, baking soda, baking powder, salt and cocoa. Add the wet ingredients to the dry ingredients and mix them in. Add the chocolate and mix again. Put the dough into a cake tin and bake for an hour. Decorate with chocolate icing or sprinkle with caster sugar before serving.

Enjoy your meal!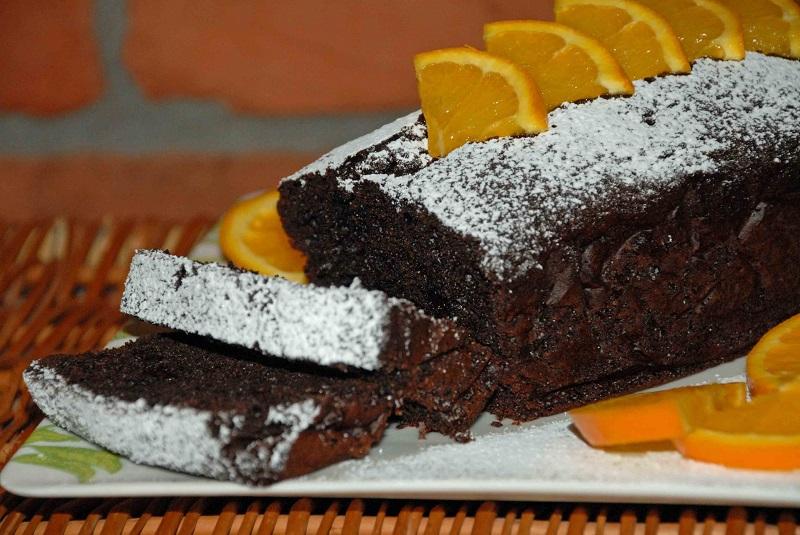 Try also
On the Christmas table – ginger cake with plum stew
Banoffee – my daughter's birthday cake
Lemon cake – decoration for the Easter table