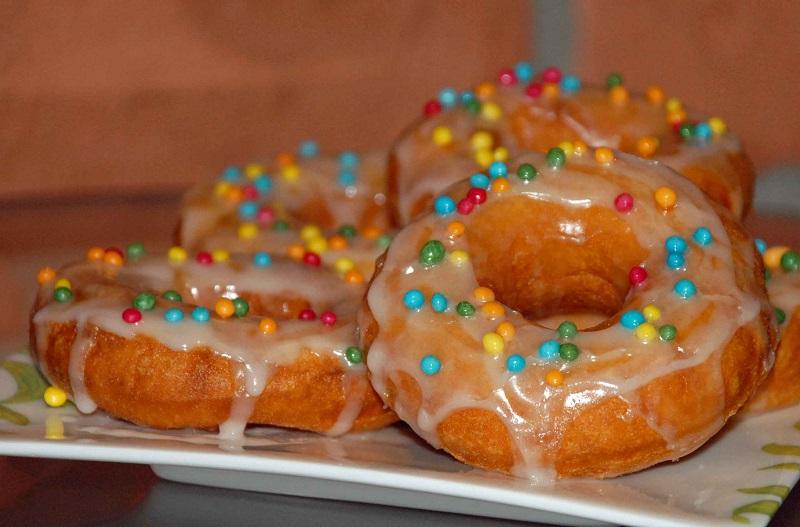 I don't know who came up with the idea that Fat Thursday should be celebrated on Thursday. If for example it were on Saturday, we could prepare something in the kitchen and share the sweet goodies with the family. Unfortunately, this year Fat Thursday will again be on Thursday

.

Though I have my favourite cake shop, where every year I buy jam doughnuts with a huuuuuge amount of candied peel, this year I'm going to prepare some swift cheese doughnuts. They are best just after frying, crunchy outside and soft inside, quickly sprinkled with lemon icing or caster sugar. I recommend them not only on Fat Thursday. They are excellent for afternoon tea at the weekend.

Ingredients (15 mini doughnuts)
300g of flour
350g of minced cottage cheese
3 tablespoons of caster sugar
1 teaspoon of vanilla essence
1 teaspoon of baking powder
a pinch of salt
oil for frying
caster sugar icing for decoration

Mix the flour, caster sugar, baking powder and salt in a bowl. Add the cottage cheese, vanilla essence and knead the resilient dough, which doesn't stick to your hands. Sprinkle the pastry board with flour and roll out the dough at a thickness of 1cm. Cut circles in the dough with a glass and then a smaller circle in the middle. Heat the oil and fry the doughnuts until they are golden. Put the doughnuts on a kitchen towel to remove the excess fat. Decorate with the icing or caster sugar before serving.

Enjoy your meal!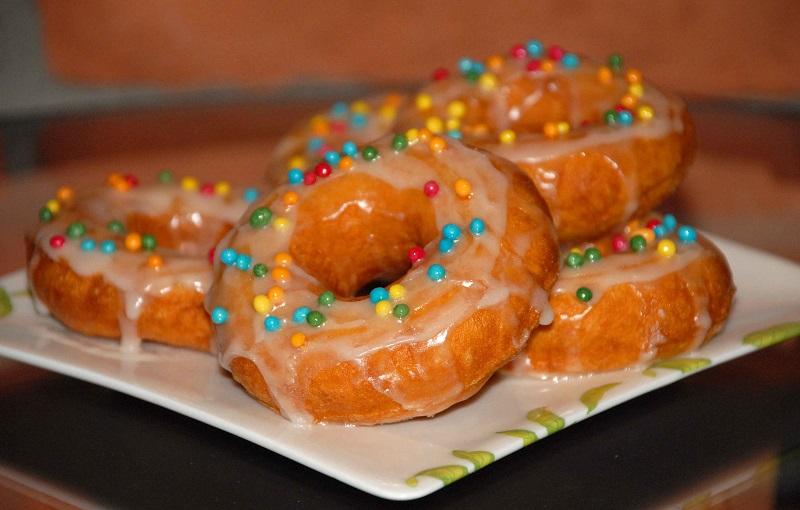 Try also
Courgette muffins with lemon
Plum scones
"For happiness" banana in French pastry