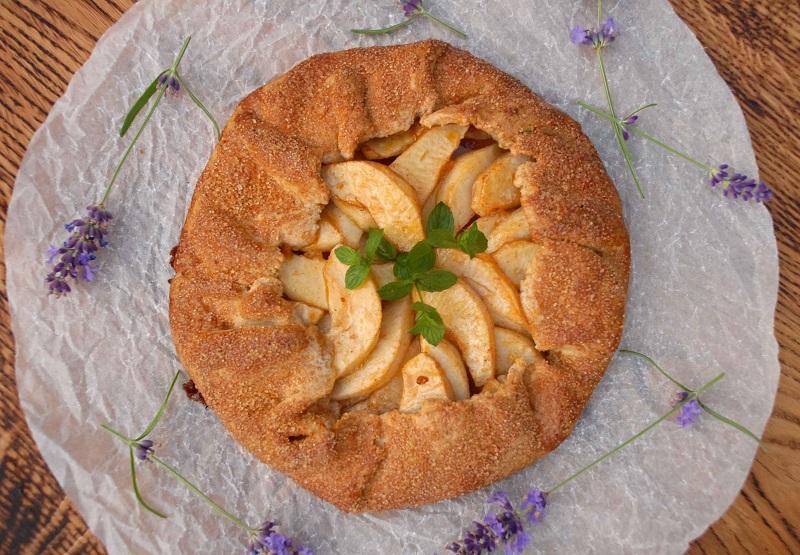 Whenever I have looked for ideas for a cake with pears, many times I saw interesting tarts with rolled edges called rustic tarts. I decided to prepare my rustic tart with pears. The thin crunchy almond cake, pithy pears and vanilla-fruit fragrance, which drew even my daughter from her room –is quite simply a dessert which you have to prepare. It has only one fault: it disappears too fast. But I tell you my solution. You just have to quickly make another one.

Ingredients:
dough
130g wheat flour
3 tablespoons of wheatmeal
4 tablespoons of minced almonds
2 tablespoons of caster sugar
2 tablespoons of cream
120g of butter
stuffing
3 pears
1 teaspoon of cinnamon
1 teaspoon of vanilla essence
1 teaspoon of wheat flour
1 tablespoon of lemon juice
3 tablespoons of brown sugar
2 tablespoons of milk
2 tablespoons of apricot jam

Make and knead a smooth dough from all the ingredients. Cover with a plastic wrap and leave in the fridge for an hour.
Heat the oven up to 180C. Cover a baking sheet with some baking paper.
Peel the pears and slice them. Sprinkle the fruit with the lemon juice. Add one tablespoon of brown sugar, vanilla essence, cinnamon and mix them in.
Roll-out the dough to a thickness of about half a centimeter. Don't worry about the ragged edges. Mix one teaspoon of flour and one teaspoon of brown sugar. Sprinkle it onto the middle of the dough. Leave a clean 5-cm edge. Arrange the slices of pears. Wrap the edge of the dough inwards. Smooth the edge with some milk and sprinkle with the rest of the brown sugar. Bake for 50 minutes. Heat up the apricot jam. Smooth the hot pears with the jam and leave the cake to cool down.

Enjoy your meal!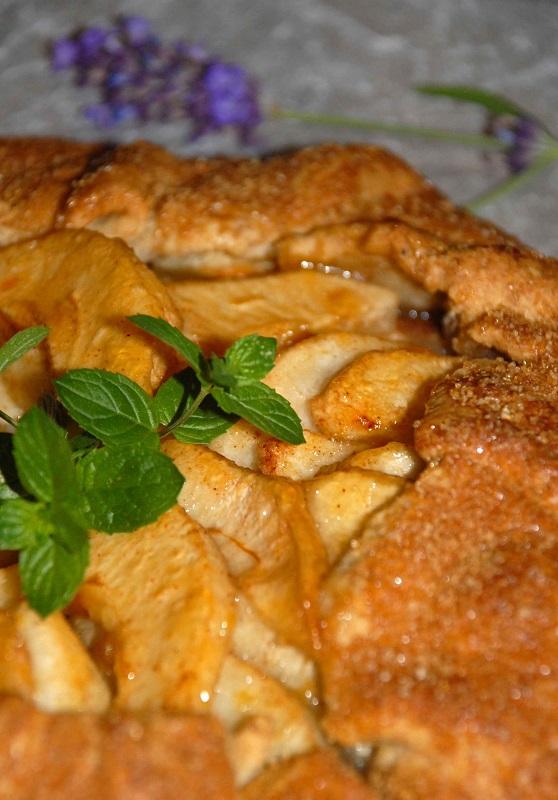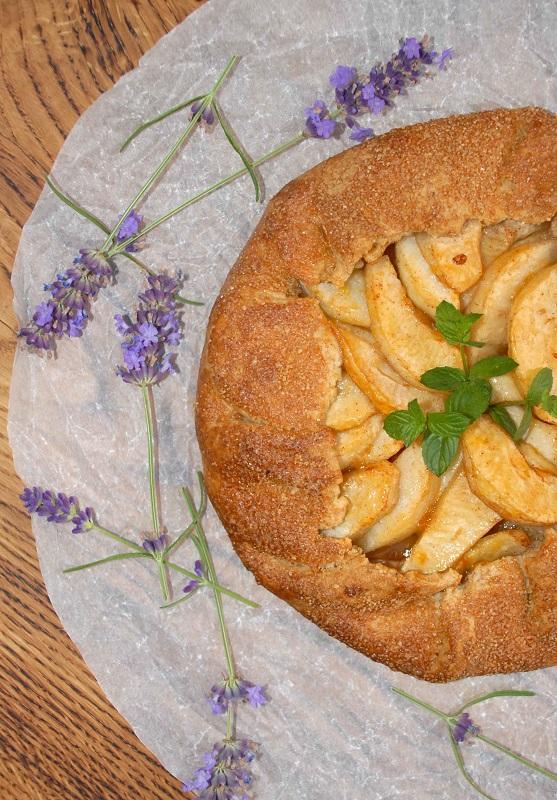 Try also
Swift French pastry with white chocolate, tahini and fruit
Flower tart with rhubarb
Granary tart with seasonal fruits