I haven't made muffins for a long time, even though my children and I really like them. The best are probably with fresh fruit. They are moist inside, crunchy on the outside. It's nice to pack a small surprise for school. This is what I did with the last two cupcakes which were left over after Sunday dessert. Vanilla muffins with red currants, white chocolate and macadamia nuts were a delicious bonus to vegetables, fruit and tortilla with ham. My children's smile was the best reward.

Ingredients:
250g of flour
2 teaspoons of baking powder
150g of brown sugar
1 teaspoon of vanilla essence
250ml of milk
60ml of oil
1 egg
2 fistfuls of red currants
2 fistfuls of macadamia nuts
12 pieces of white chocolate
a pinch of salt

Heat the oven up to 185C.
Mix the dry ingredients: the flour, sugar, baking powder and salt in a bowl. Mix the wet ingredients: the oil, milk, egg, and vanilla essence in a separate bowl. Add the wet ingredients to the dry and mix them in. Wash the currants and remove the shanks. Chop the macadamia nuts. Add the currants and nuts to the dough and mix thoroughly. Put one tablespoon of the dough into small silicon moulds. Put one piece of white chocolate onto each of them. Cover the chocolate with the rest of the dough. Bake for 20-23 minutes.
Decorate with some white chocolate or sprinkle with some caster sugar before serving.

Enjoy your meal!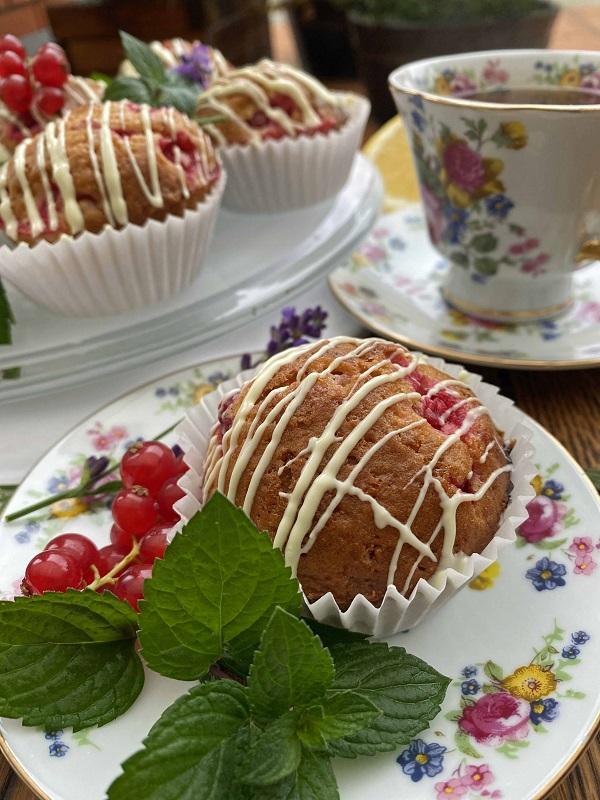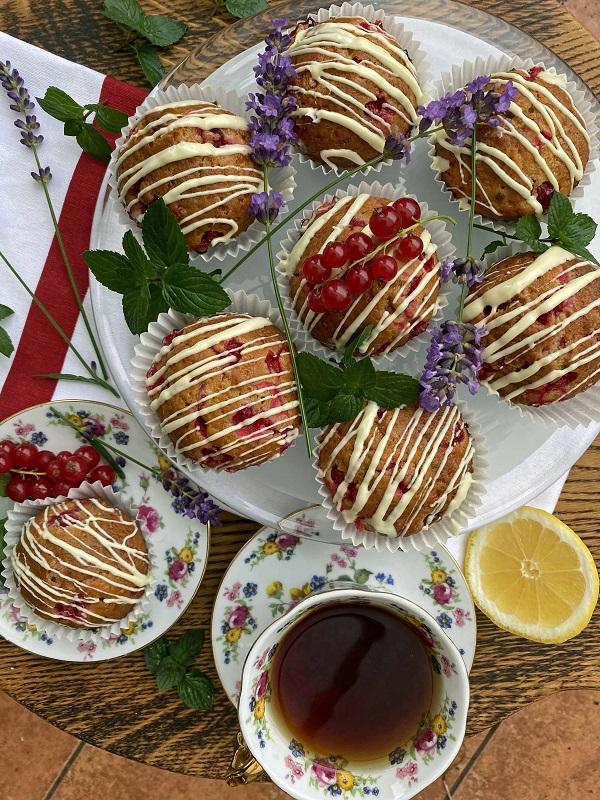 Try also:
Cinnamon chocolate muffins with plum surprise
Pumpkin muffins with chocolate
Shortbread muffins with plums