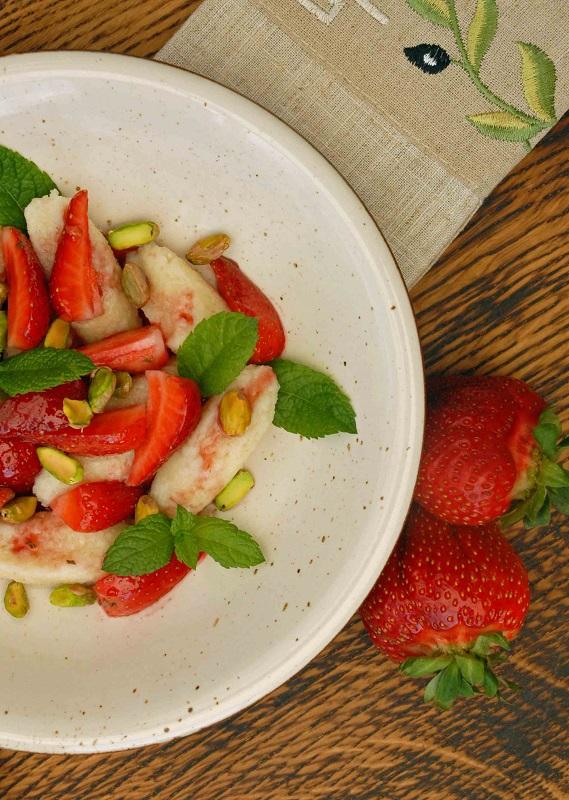 A few years ago (I'm afraid to count how many) after school I visited my friend. My friend's grandma cared for us. She prepared some homemade delicacies for us. When we were really hungry she made cheese dumplings with semolina. GMy grandma sprinkled the fresh, hot dumplings with roasted breadcrumbs and sugar. Today I was reminded of this dish and I prepared it for my children. Because of the strawberry season, I served them with fruit and pistachios.

Ingredients:
250g of cottage cheese
1 teaspoon of vanilla essence
150g of semolina
2 teaspoons of caster sugar
2 fistfuls of strawberries
a pinch of cinnamon
3 tablespoons of maple syrup
pistachios
peppermint leaves

Grind or crush thoroughly with a fork the cottage cheese. Add the semolina, vanilla essence and caster sugar. Mix them in and knead into a smooth dough. Cover it with some plastic wrap and leave in the fridge for half an hour. Make a roll with the dough. Flatten it a bit and cut out the dumplings. Put the dumplings into boiling, salty water. Boil for 2 minutes. Heat the maple syrup with the cinnamon in a pan. Wash the strawberries, remove the shanks and cut them into quarters. Put them into the maple syrup and boil for a little while on a low heat. Serve at once with the hot strawberries, pistachios and peppermint leaves.

Enjoy your meal!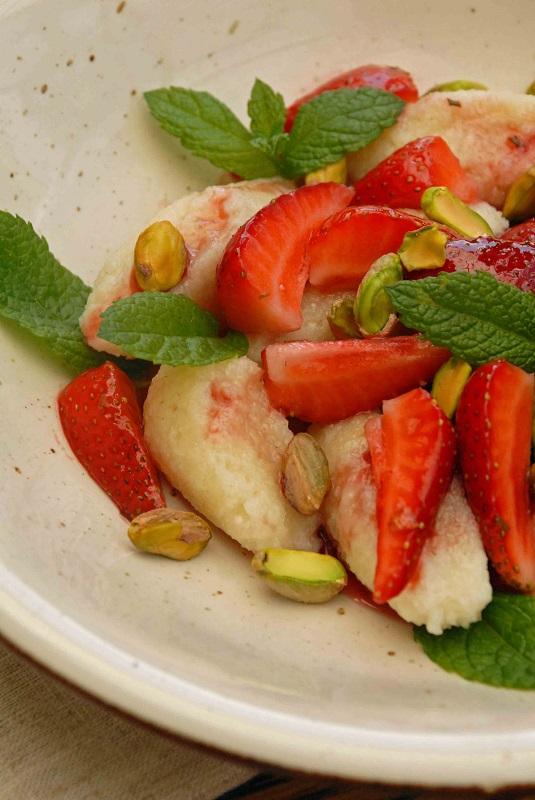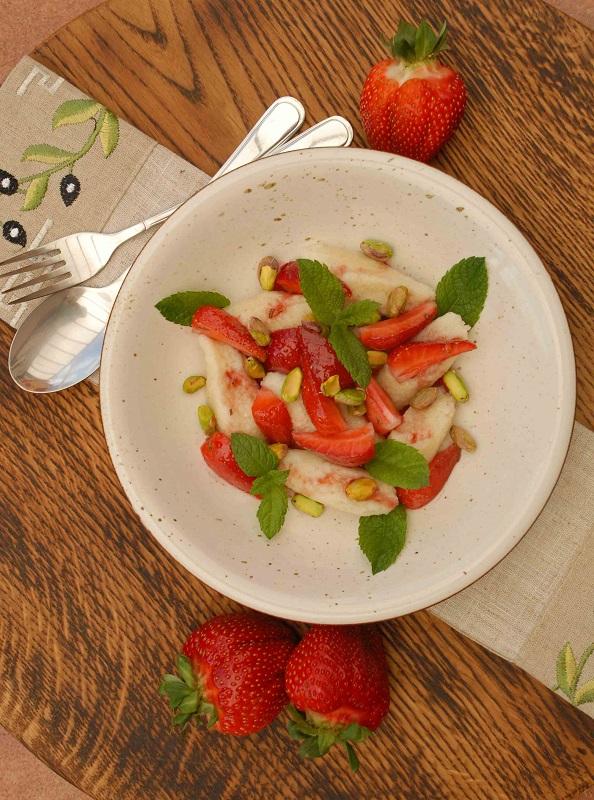 Try also:
Dinner like at grandma's – homemade fruit dumplings with plums
Baked omelette with fruit and almonds
Pumpkin-potato dumplings