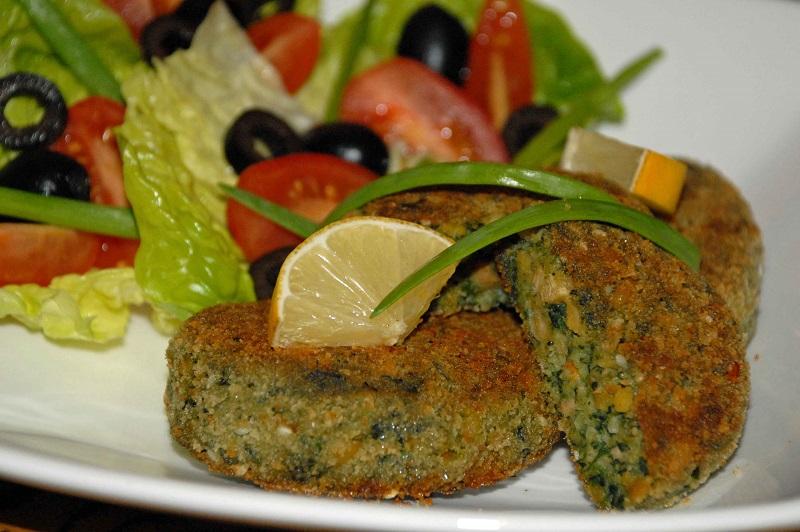 In my home there are particular dishes which command great enthusiasm in my children. They are pancakes, crepes, meatloaves and cutlets. Sometimes I take advantage of this when preparing these dishes by smuggling in ingredients that they don't really like. To the question 'what did you prepare for dinner?' I can with a clear conscience say that they are frikadelles, without giving any details of what I added to them.

This time there were frikadelles for dinner. On the sly I can tell you that they were with tuna and chickpeas. This part of the scheme was not detected. I couldn't hide the spinach, because the colour of the dish blew my cover. Nevertheless, the dinner was eaten without fuss and to the last crumb because they were really excellent.

Ingredients
1 tin of tuna (200g)
250g of spinach
1 tin of chickpeas (400g)
2 cloves of garlic
half an onion
half a chili pepper
2 teaspoons of butter
2 tablespoons of sesame seeds
4 tablespoons of breadcrumbs
2 eggs
salt and pepper
breadcrumbs and oil for frying

Clean the spinach. Leave it to drain. Melt the butter in a pan and fry the sliced garlic. Add the spinach and fry for a while until it is blanched and has a strong green colour. Remove it from the pan and chop it up with a knife. Dice the chili pepper and onion. Drain the chickpeas and chop them up as well. Drain the tuna and put it into a bowl. Add the chickpeas, spinach, onion, chili pepper, sesame seeds, eggs and breadcrumbs. Spice it up with salt and pepper. Mix everything together and knead it. If the mixture is too runny, add a few breadcrumbs. Form the frikadelles, cover with breadcrumbs and fry in oil until golden. Serve with your favourite salad.

Enjoy your meal!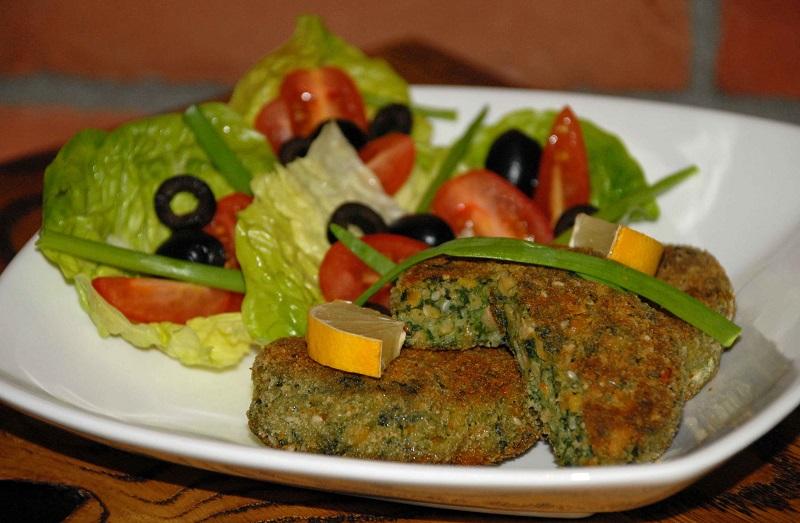 Try also
Fish in beer pie
Spaghetti with shrimps
Salmon tart