People like barbecues. Eating outside has an unusual charm. Sometimes the weather plays a trick on us, and instead of a blue sky we have grey clouds and rain. Even then we don't turn away from the barbecue. I use an electric grill and eat what we prepare.

Today I would like to share with you the recipe for a very summery dish. Grilled pork tenderloin pickled in mustard, soya sauce, and plum stew is excellent. My family love it. I wonder how often I would have to prepare this dish to get bored with it. Now even my son, who can find something wrong with every dish, eats grilled pork tenderloin without fussing. I serve grilled pork tenderloin with fresh salad and beetroots.

Ingredients:
500g of pork tenderloin
marinade:
100ml of oil
2 tablespoons of plum stew
2 tablespoons of French mustard
3 tablespoons of maple syrup
1 tablespoons of lemon juice
2 twigs of rosemary
2 twigs of thyme
salt and pepper
4 tablespoons of oil for frying

Prepare the marinade. Chop the rosemary and thyme. Mix the oil, plum stew, mustard, maple syrup and lemon juice. Add the herbs and mix them in.
Clean the pork tenderloin and slice into 1.5-cm pieces. Beat them and spice them up with the pepper. Add the marinade, mix it in and leave in the fridge for an hour. Quick fry both sides. Serve with fresh salad.

Enjoy your meal!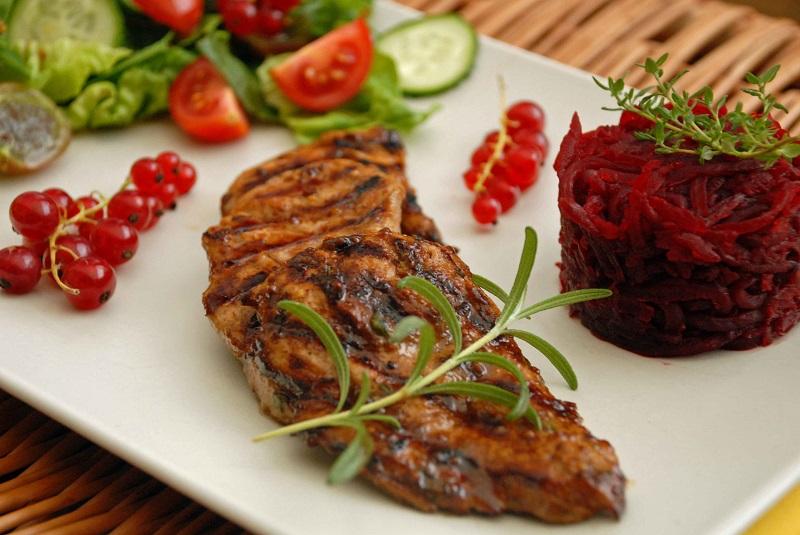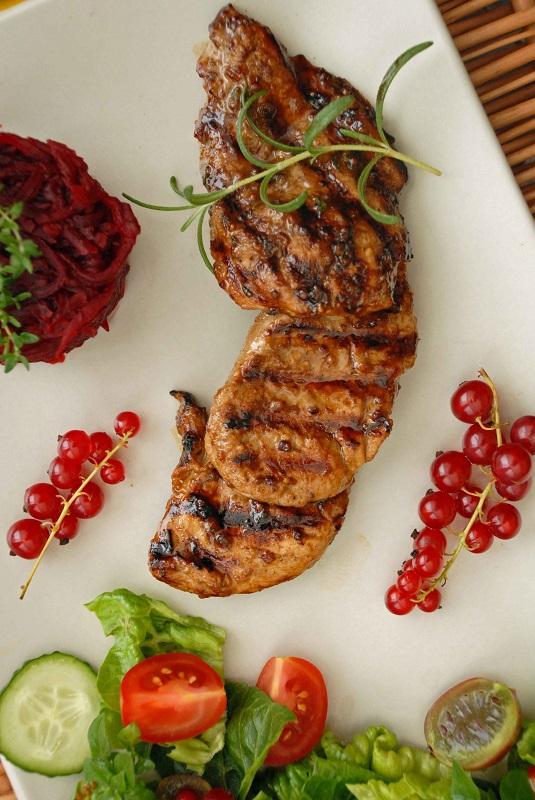 Try also:
Sometimes a man has to, i.e. something concrete for dinner
Ravioli with duck thighs
Homemade hamburgers