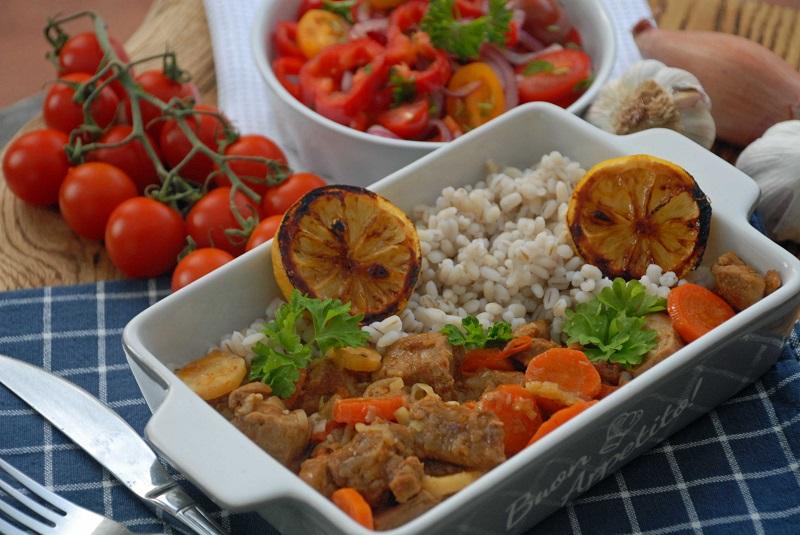 Before I prepare any dish with new ingredients I look for information on it. I'm interested in what kind of seasoning I should use, what ingredients I should use, and finding the best way to prepare the dish. I treat this information as tips from the masters, who know better and have tried out a lot of possibilities. Sometimes I like to take a chance and try something new. I think that a lot of traditional dishes were created in this way. Somebody had to experiment or make a mistake for the first time and that's how they made new dishes.

It was in such a way that I made my lamb stew with carrot, ginger and brandy. I took a risk in the choice of ingredients and I made a meal fit for a king. It is worth taking a risk ... sometimes

. I recommend it.

Ingredients (for 4 people)
500g of lamb stew meat
2 carrots
2 parsley roots
a piece of leek
3 cloves of garlic
chili pepper
1 onion
a piece of ginger
2-3 tablespoons of coconut milk
100ml of brandy
500ml of bouillon
2 tablespoons of oil
1 teaspoon of butter
1-2 tablespoons of flour
half a teaspoon of cumin
half of teaspoon of ground coriander seeds
2 tablespoons of lemon juice
salt and pepper

Cube the lamb stew meat. Spice it up with salt and pepper, sprinkle with flour and mix them together. Heat the oil in a pan and strongly fry the meat. Add the cumin, coriander and brandy and boil until the alcohol has evaporated. Dice the onion, garlic, ginger and chili pepper. Slice the leek. Melt the butter in a small separate pan. Fry the vegetables. Add them to the meat, pour in the bouillon and stew with the lid on for one hour. Peel and slice the carrots and parsley roots. Add them and stew until the meat is soft (for about 30-45 minutes). Add the coconut milk and boil it. Spice it up with salt and pepper. Serve with rice, groats, or potato dumplings.

Enjoy your meal!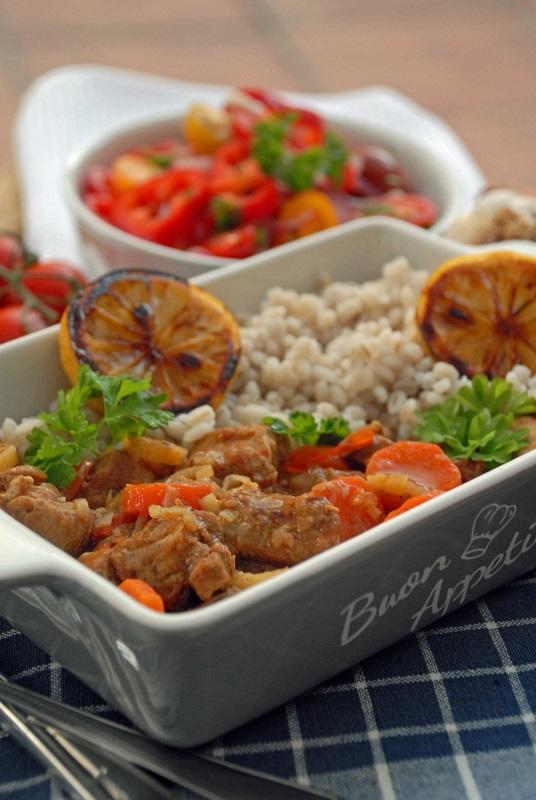 Try also:
Grilled pork tenderloin for a swift Sunday dinner
Chicken in curry sauce
Turkey wraps in mustard sauce with asparagus spears