Today I would like to share with you the recipe for a dish which doesn't look beautiful but tastes wonderful. I prepared it also for my husband's packed lunch. I said shyly that the contents of the lunch box don't look glamorous but they are really yummy. My husband looked at it and said: "What it looks like is unimportant; it smells so yummy that I don't know if I will get it to work. I will eat it on the way." Sometimes we go for gold, put the food on the plate and the effect diverges from our expectations. Sometimes we don't have enough time, just use a couple of ingredients, it takes a few minutes, and we have a royal dish on the plate.
The idea for this dish comes from the magazine "Moje gotowanie" ("My cooking").

Ingredients (for two people)
100g of penne or fusilli pasta
500g of small mushrooms
500g of fresh spinach
10 dried tomatoes
1 onion
3 cloves of garlic
1 chili pepper
a few capers
1 tablespoon of butter
a fistful of sunflower seeds
a fistful of cashew nuts
salt and pepper

Boil the pasta al dente. Dice the onion, garlic and chili pepper and fry in butter. Add the sliced dried tomatoes and the mushrooms. Add two tablespoons of water and stew for 10-15 minutes. Add the spinach and heat it up until it is intensely green. Spice it up with salt and pepper. Roast the sunflower seeds and the cashew nuts. Serve the vegetables with pasta and nuts.

Enjoy your meal!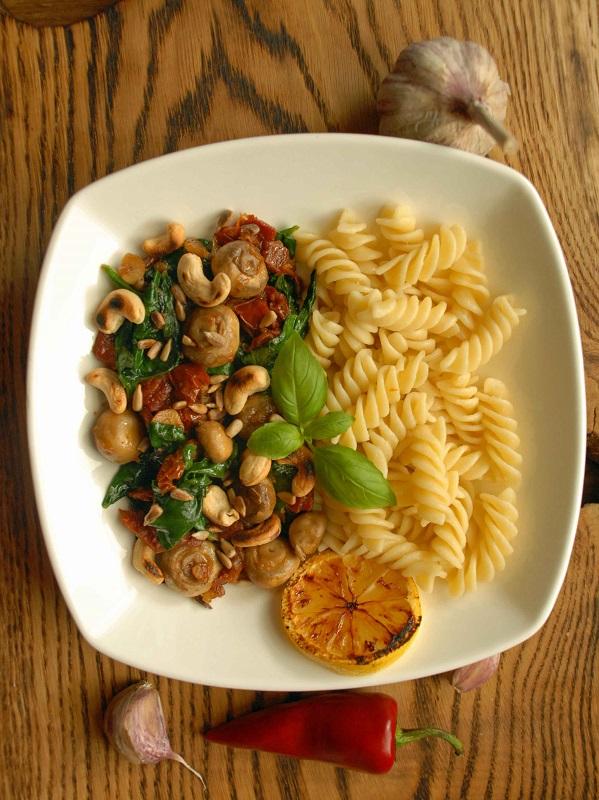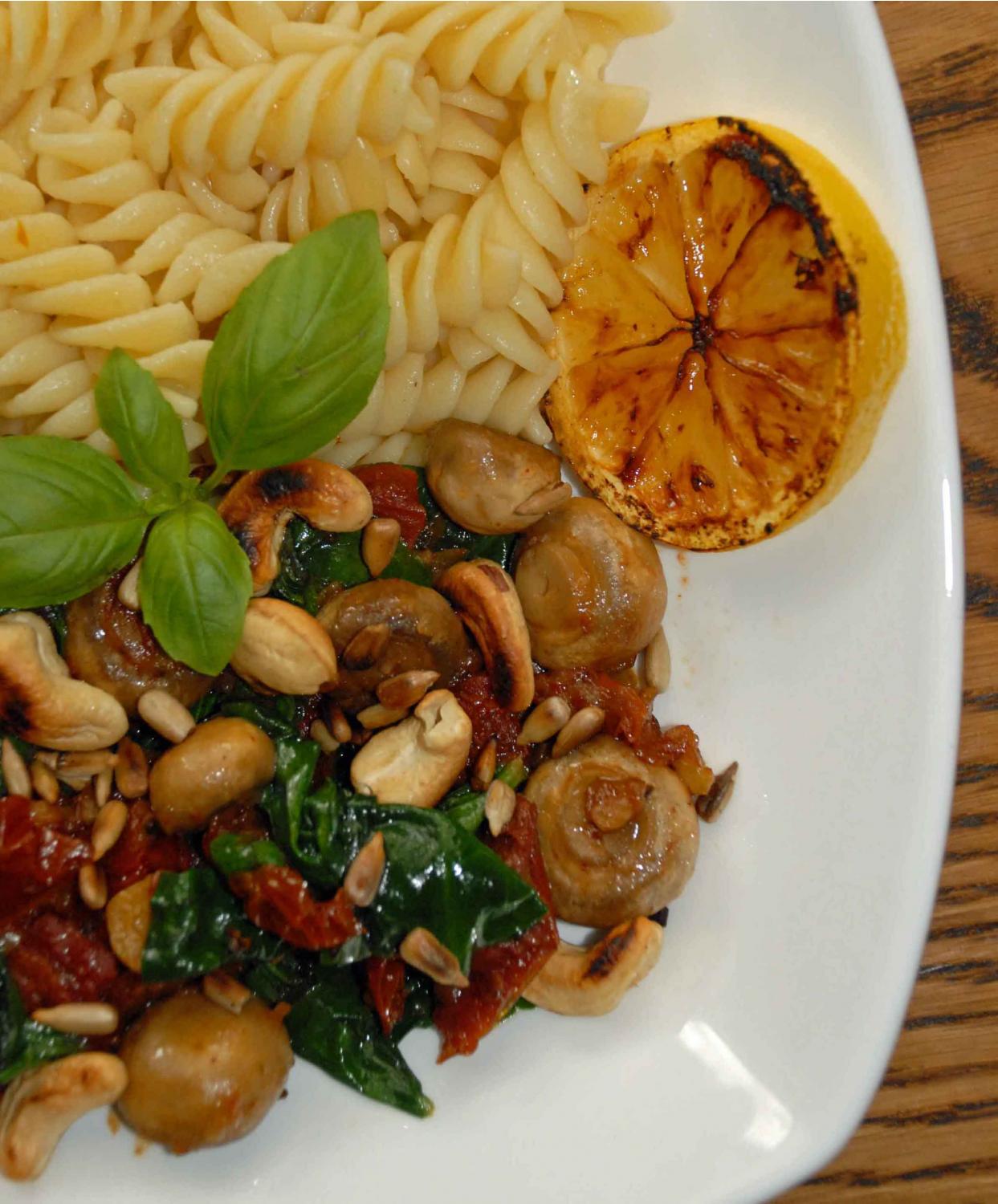 Try also
Stuffed mushrooms with spinach
Autumn penne with pumpkin
Wholemeal pasta with chanterelles and courgette