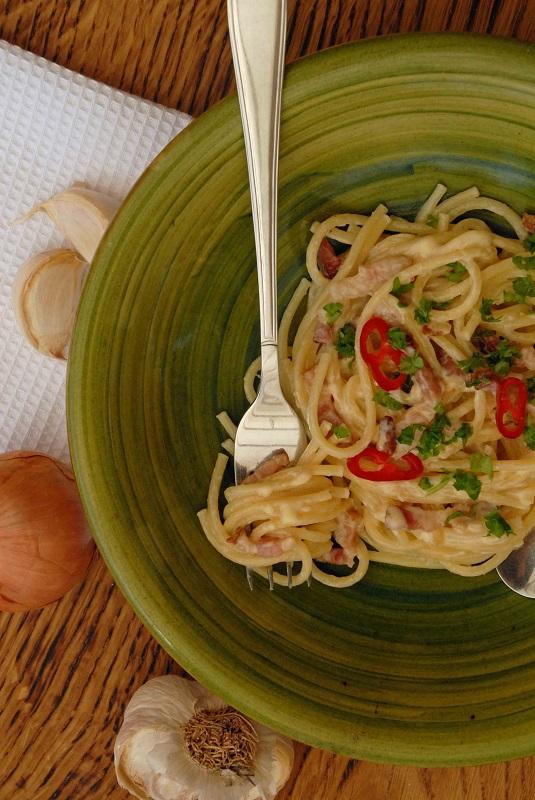 For spaghetti carbonara, just as in a lot of Italian dishes, you need a couple of basic ingredients and a little time, and you have an excellent meal. Some people say that for "proper" carbonara sauce you needn't add sweet cream. The sauce should be prepared with raw egg yolks. I think that all recipes are fine if the dish is yummy and we like it. In my home we don't eat raw egg yolks, so without doubt we make carbonara sauce with sweet cream. Regardless of the basis for the meal, carbonara spaghetti is an easy and swift dish. The best quality ingredients are the only necessity.

Ingredients:
200g of spaghetti
150g of smoked bacon or ham
1 onion
2 cloves of garlic
1 tablespoon of olive oil
250ml of 30% sweet cream
2 tablespoons of chopped parsley
salt and pepper

Boil the spaghetti al dente. Dice the onion and garlic.
Heat the oil in a pan. Add the onion and garlic and fry them on a low heat. Add the cubed bacon and fry for a while. Pour in the sweet cream and boil until the sauce is a bit thicker. Spice it up with salt and pepper. Add the spaghetti to the sauce and stir. Arrange the dish on a plate and sprinkle with the chopped parsley.

Enjoy your meal!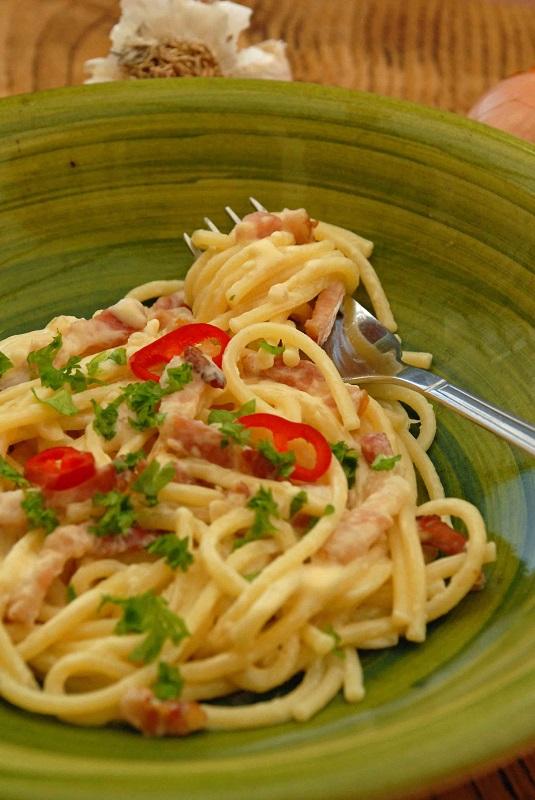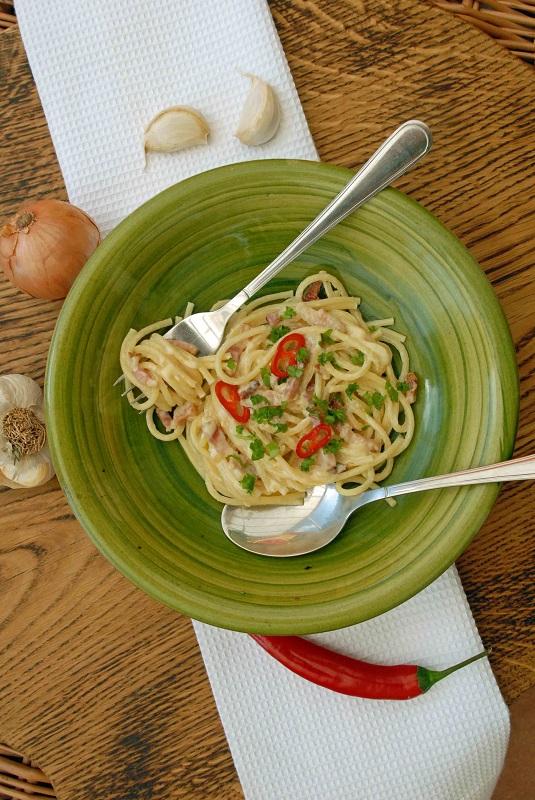 Try also:
Spring on a plate with asparagus spears in lemon sauce
My spaghetti Bolognese
The right idea is a key to success