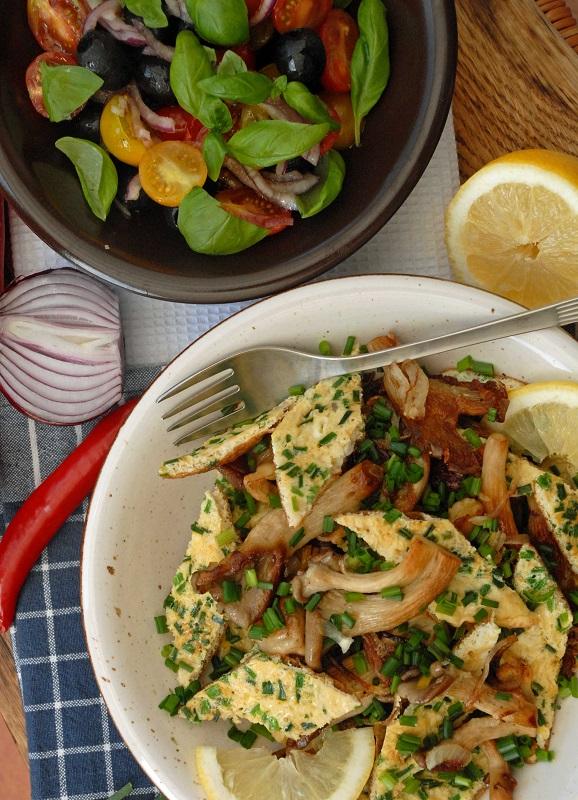 I don't know if this dish should be named omelette with oyster mushrooms or oyster mushrooms with omelette, but my husband wanted the dish with this ratio. At the beginning I wanted to mix the omelette with mushrooms and then fry it. This was not a welcome proposition. Apparently, we lose the flavour of the oyster mushrooms. The next attempt was omelette with fried mushrooms on top. In this way omelette with oyster mushrooms was created. The dish is simple, but the unusual form makes it twice as delicious. If you like mushrooms, you will definitely enjoy this dish. I recommend it.

Ingredients:
250g of oyster mushrooms
3 eggs
4 tablespoons of chopped chives
3 tablespoons of 30% sweet cream
1 onion
2 cloves of garlic
half a chili pepper
2 teaspoons of clarified butter
salt and pepper

Slice the onion, garlic and chili pepper. Melt 1 tablespoon of butter in a pan, add the vegetables and fry for a while. Add the oyster mushrooms and fry until the mushrooms are golden. Whisk the eggs with sweet cream. Add the chopped chives and salt and pepper and mix them in. Melt the butter in a pan and pour in the egg mixture. Fry until the eggs are set. Take the omelette off the pan and cut it into smaller pieces. Mix them in with the fried mushrooms. Serve with the rest of the chives and with your favourite salad.

Enjoy your meal!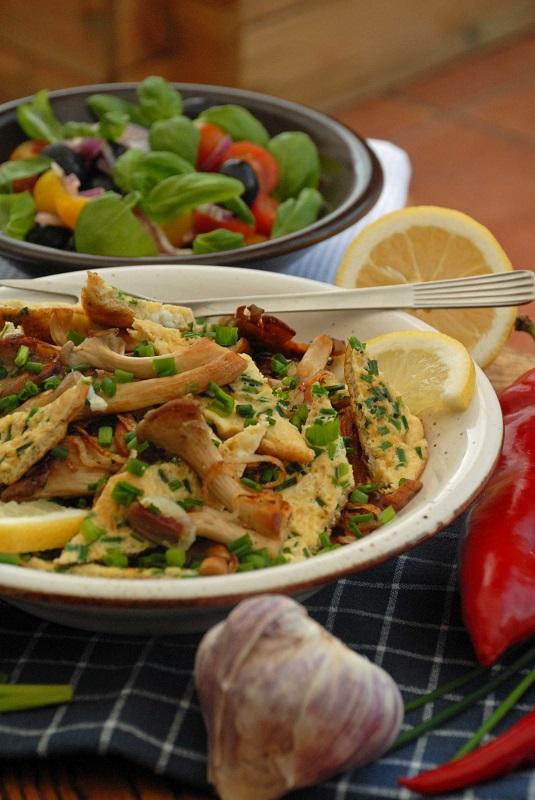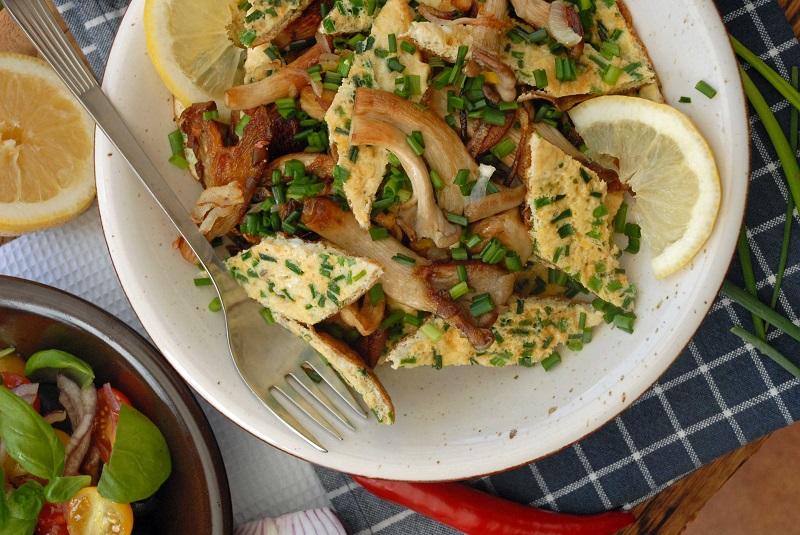 Try also:
Omelette with courgette and tomato salsa
June breakfast
Kaiserschmarrn – my son's winter discovery