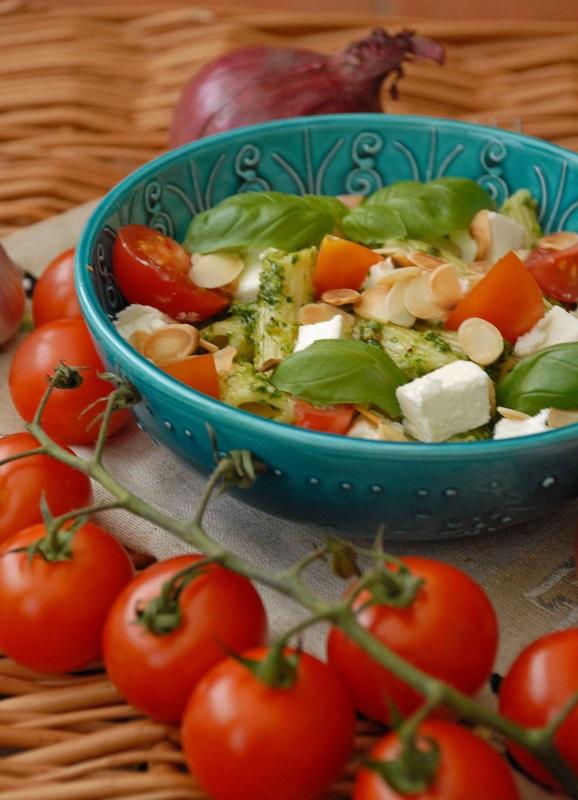 Kale is a forgotten vegetable for special tasks. It contains the biggest amount of calcium of all the vegetables, and it also doesn't contain oxalates. It is a valuable ingredient in preventing osteoporosis. Kale is a source of phosphorus, iron and ascorbic acid.

Every autumn I think about kale and make some crisps. I add it to soups, noodles and salads. This autumn I decided to prepare pesto. You need only light green fresh leaves, because the rest are harder and have thick veins. Kale pesto has an intense colour and really tastes great. Today I added it to wholegrain penne, cherry tomatoes and feta cheese.

Ingredients (for 2 people)
100g of wholegrain penne
4 kale leaves
a fistful of peeled almonds
3 tablespoons of parmesan
100ml of olive oil
150g of feta cheese
8-10 cherry tomatoes
3 tablespoons of almond flakes

Roast the almonds without the skin in a dry pan. Wash the kale leaves and remove the biggest veins and stems. Blend the kale with the parmesan, almonds and olive oil. Boil the penne al dente. Mix the pesto with the hot penne. Serve with cherry tomatoes and crushed feta cheese. Sprinkle with roast almond flakes.

Enjoy your meal!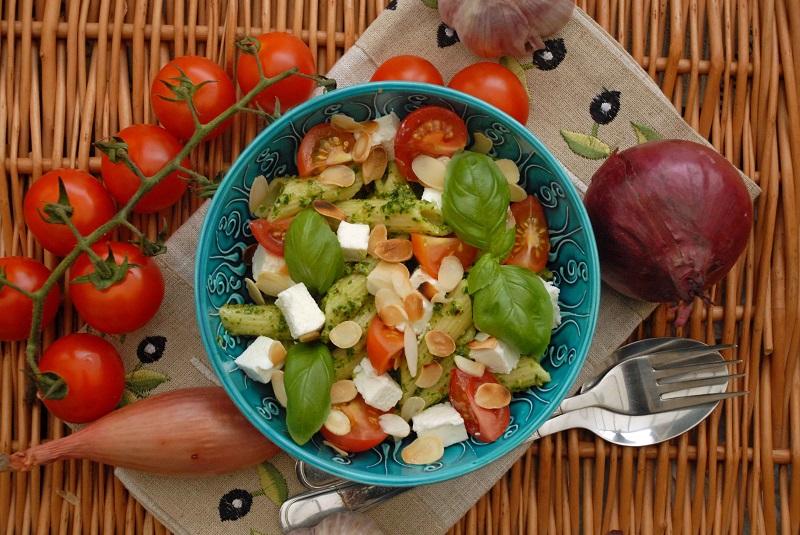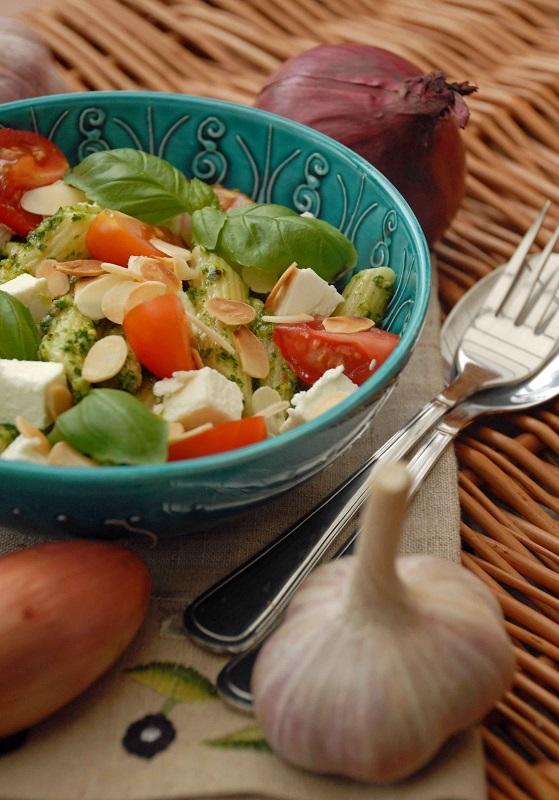 Try also:
Dinner salad with bulgur, kale and pomegranate
The right idea is a key to success
Caprese salad for dinner