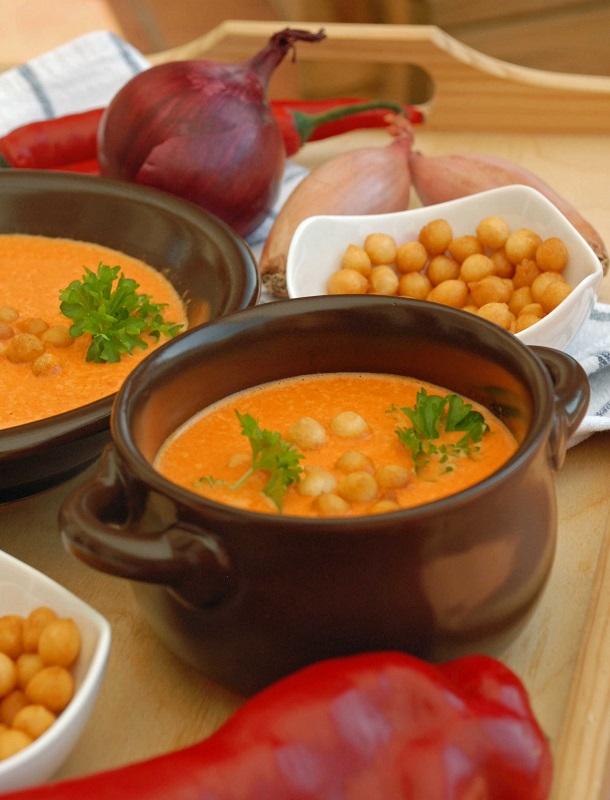 Before the quarantine I was the only one who took care of the home pantry and fridge. Now it is me or my husband. One day there was a mix up, and we both bought peppers. So it didn't go off before we managed to eat it, I decided to make soup from them. This is how cream of pepper happened. Strong, spicy and aromatic, because of the rosemary and thyme, it suited the chilly weather outside. My children really like pea puffs, so this was added to the soup. You can also make croutons or serve it with seeds or chopped nuts.

Ingredients (for 4 people)
4 big red peppers
1 onion
1 clove of garlic
1 chili pepper
1 tablespoon of butter
11 of bouillon
250ml of 18% sweet cream
1 tin of coconut milk or 150g of ricotta cheese
2 tablespoons of chopped chives
1 teaspoon of rosemary
1 teaspoon of thyme
salt and pepper

Chop the garlic, onion and chili pepper. Melt the butter in a pan and fry the vegetables. Add the chopped fresh pepper (without the seeds) and fry for 5-7 minutes. Add the rosemary and thyme, pour in the bouillon and boil for 15 minutes. Blend the soup thoroughly. Add the sweet cream and blend again. Add the thick mass of the coconut milk or ricotta cheese, heat and stir. Spice up the soup with salt and pepper. Sprinkle with the chopped chives before serving.

Enjoy your meal!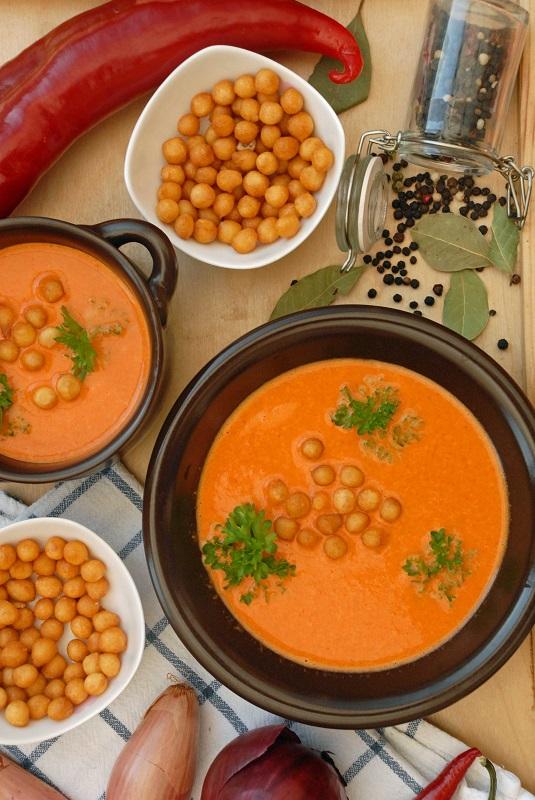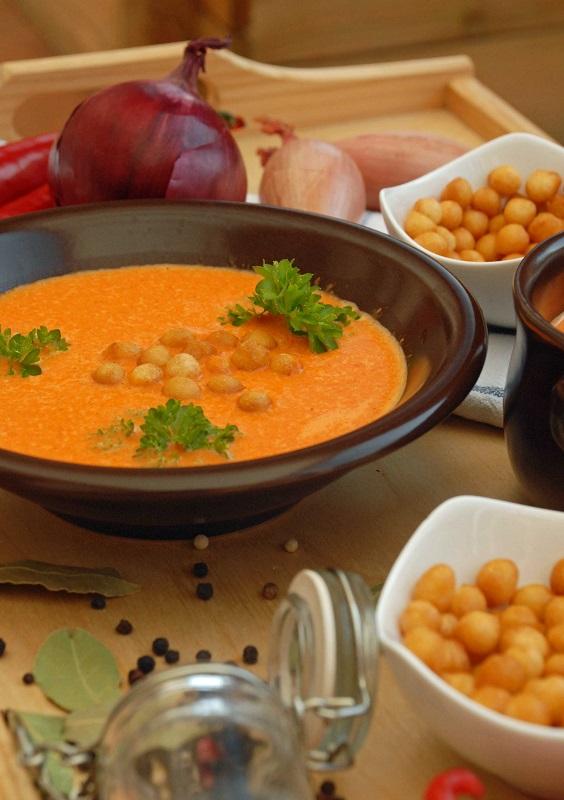 Try also:
In defiance of viruses – creamy garlic soup
Spicy pumpkin-tomato soup
Ginger-orange soup with new carrots