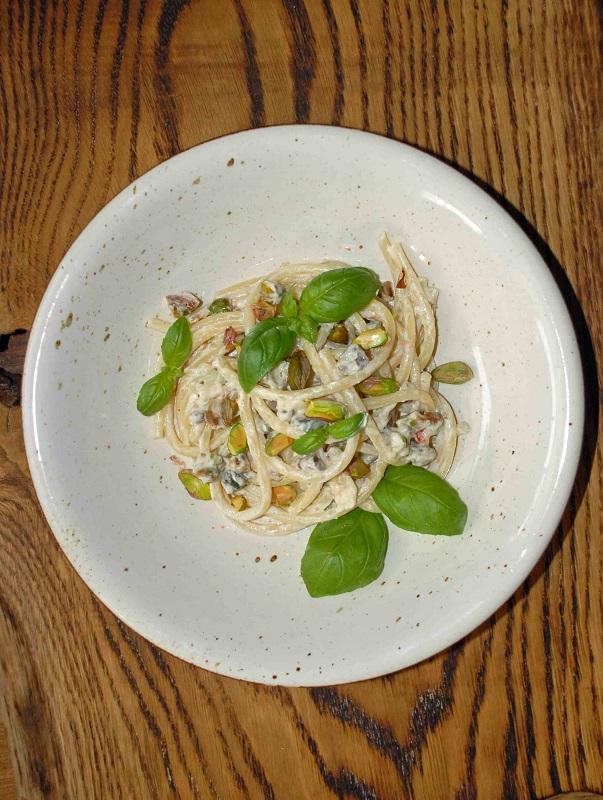 Looking for ideas for dinner, I happened upon an article by Bartosz Kieżun on www.kukbuk.pl. Because I love Italian cuisine and pasta dishes, I read this text with interest. As a bonus I got a recipe for Sicilian pasta with pistachios, which I decided to try immediately. With Italian cuisine I like the simplicity and extracting the maximum flavour with a combination of basic ingredients. My one condition is that I have to use the best quality ingredients.

Today I would like to share with you a simple recipe: just a few ingredients and in a moment we have a yummy dish. That's obvious with pasta and sometimes it is the most important thing. Today I used bucatini, but if you don't have any you can use spaghetti.

Ingredients (for 2 people)
200g of bucatini
2 cloves of garlic
200g of ricotta cheese
half a chili pepper
100g of pistachios
4 tablespoons of olive oil
salt and pepper
basil

Boil the pasta al dente. Heat the olive oil in a frying pan. Fry the sliced garlic and chili pepper. Add the ricotta cheese and mix it in. Add a few tablespoons of water from the pasta and the thickly chopped pistachios. Spice it up with salt and pepper. Add the pasta to the sauce and stir. Serve at once with some basil leaves.

Enjoy your meal!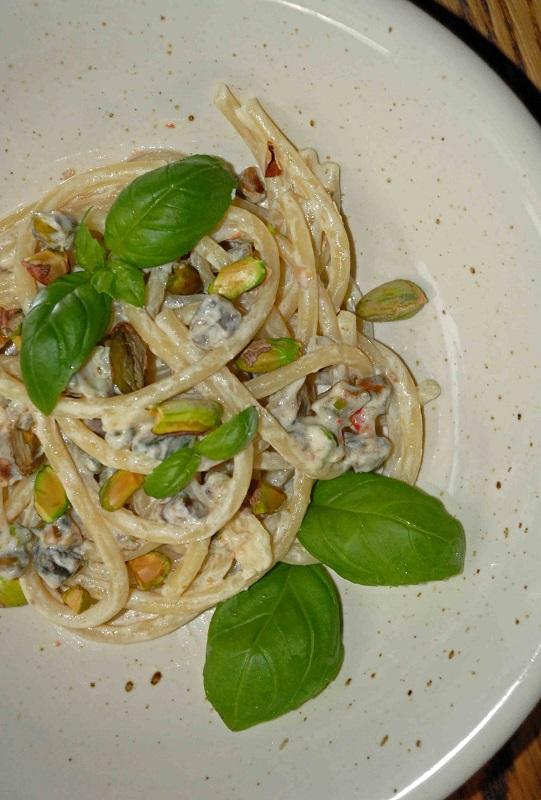 Try also:
My spaghetti Bolognese
Spaghetti with meatballs, the dinner which every child likes
The right idea is a key to success