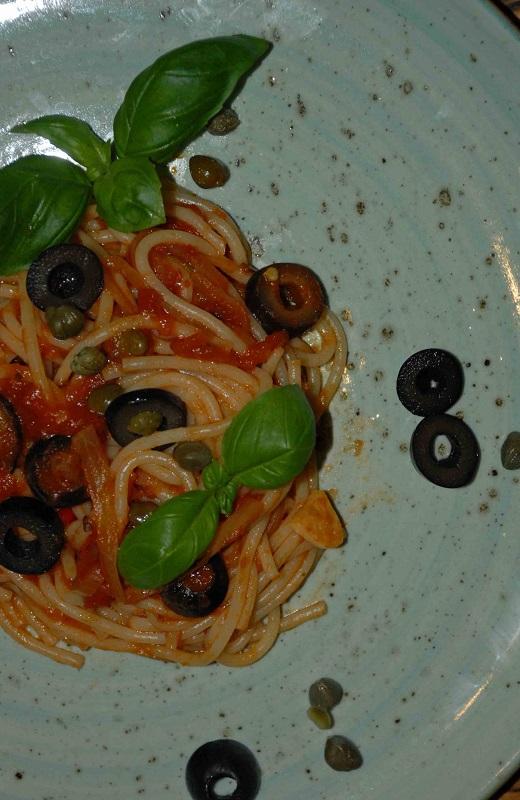 We like spaghetti the most with tomato sauce. Recently, when I had to prepare spaghetti bolognese again, my love of this dish got a bit smaller. Eventually, even our most favourite meal may get boring. This time I enriched the classical Neapolitan sauce with some anchovies, capers and black olives. This way I prepared my version of spaghetti alla puttanesca. "Alla puttanesca" literally translates as "the way the prostitutes do it". The legend tells us that this Neapolitan dish was prepared by prostitutes for their customers to reenergise.

Regardless of this story, I recommend this dish to everybody who likes strong and nonobvious flavours. If you don't have spaghetti, serve this sauce with penne, bucatini or linguine.

Ingredients:
250g of spaghetti
1 tin of tomatoes
3-4 anchovies
3 cloves of garlic
1 onion
a fistful of black olives
a fistful of capers
1 tablespoon of oregano
chili pepper
1 tablespoon of butter
salt and pepper

Boil the spaghetti so it is al dente. Slice the onion, chili pepper and garlic. Melt the butter in a pan and fry the onion, chili pepper, garlic and chopped anchovies in it. Add the tomatoes and oregano. Stew on a low heat for a few minutes. Spice it up with salt and pepper. Add the spaghetti, capers and sliced olives to the sauce. Mix them in. Serve at once.

Enjoy your meal!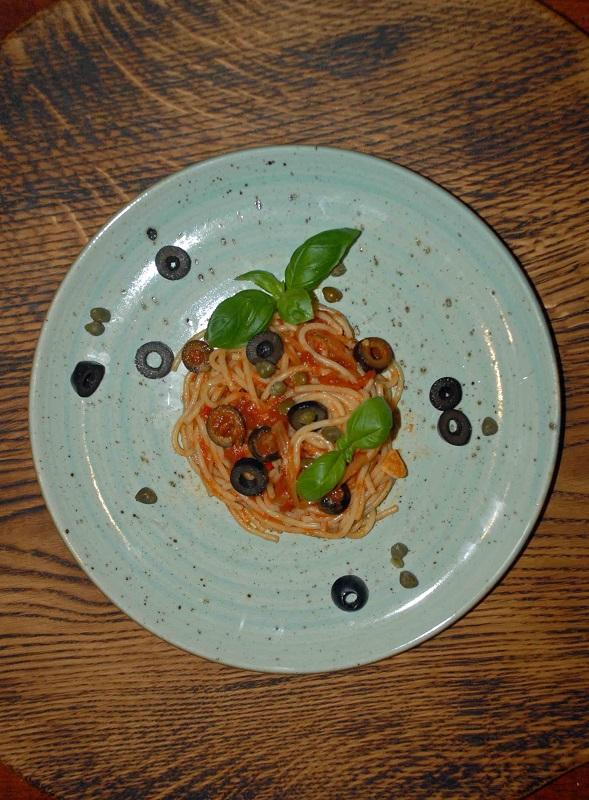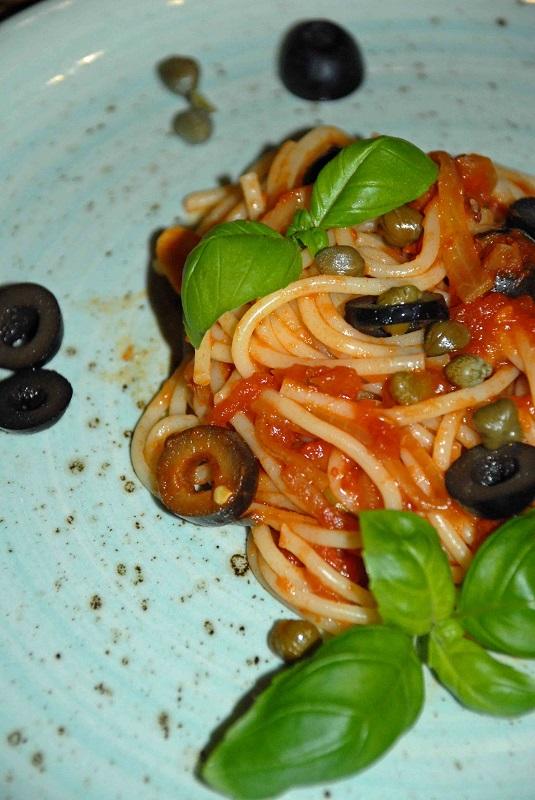 Try also
The right idea is a key to success